Good morning. After several days of on-and-off showers due to an infusion of tropical moisture, high pressure will begin to reassert its influence over our weather today, and this will push our temperatures back above normal for August. The heat will peak on Wednesday before a weak front brings some relief in the form of clouds, showers, and slightly lower daytime temperatures. Miraculously, we may then be looking at a week or so of near- or slightly below-normal temperatures for August in Houston. Yes, please.
On a completely unrelated note, I'm participating in the Bay Area "Dancing with the Stars" event on September 10 that will be held at the Doyle Convention Center in Texas City. I am not a dancer by an means, but I've been working hard with my partner for the event, Nassau Bay City Secretary Sandra Ham, to fix that. By some miracle, Mariel Blain of Dance Visions has taught us a more than 2-minute tango. In a few weeks we will compete on stage with five other couples to raise money for the Bay Area Alliance for Youth and Families. You can find out more information here, and if you're so inclined you can support your favorite couple by text, or buying a table.
Monday
Today will bring partly sunny skies to the region, with temperatures generally topping out in the mid-90s for much of the Houston region (far inland areas will be hotter). This is somewhat of a transition day, as high pressure is still building over the area. As a result there may still be a 10 or 15 percent chance of rain, but consider yourself lucky if you see a brief shower. Winds will be light, out of the southwest, at 5 to 10 mph.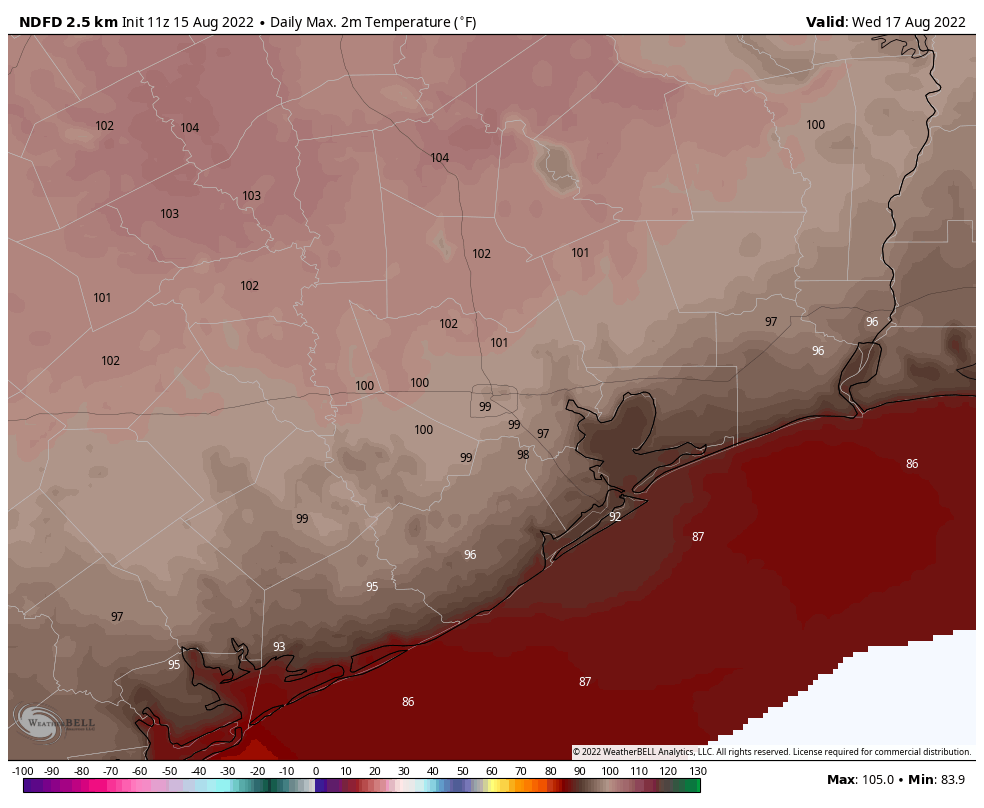 Tuesday and Wednesday
With high pressure fully in control we'll see highs jump into the upper 90s to 100 degrees for much of the region. Wednesday looks like the hottest day of the week, when much of the metro area should reach triple digits. Rain chances will be low to nil for the region.
Thursday and Friday
Thursday will probably start out hot again, but the aforementioned weak front should push into the Houston area during the daytime, bringing clouds and an elevated chance of rain through Friday or Friday night. Much of the area will probably see 0.5 to 2 inches of rain during this period, but that is a general guess at this point rather than a high confidence forecast. Thursday will be hotter ahead of the front, but highs on Friday may top out at around 90 degrees. The front will not result in appreciably lower dew points, but it will at least take the sting out of daytime highs.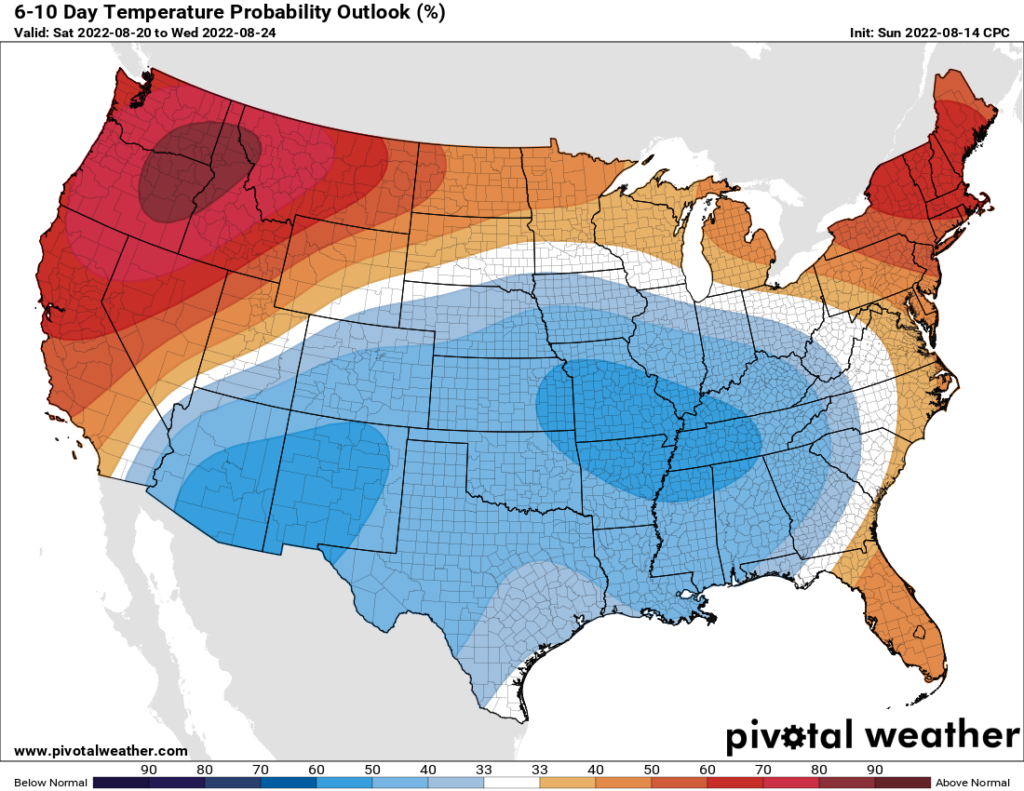 Saturday, Sunday, and beyond
High pressure should not reassert itself this weekend, or heading into the weekend. As a result, I think we're looking at a fairly sustained stretch of weather in the low 90s for this weekend and beyond, with decent 30 to 40 percent daily rain chances. This could be weather like we were supposed to have in June, but did not. Either way, for the historically hottest time of the year, we'll take anything we can get.