Invest 98L, the tropical disturbance we've been watching over the Gulf the last couple days, is now ashore in South Texas, ending any potential development concerns. And it's probably a good thing, as the disturbance finally starting organizing more rapidly overnight and this morning.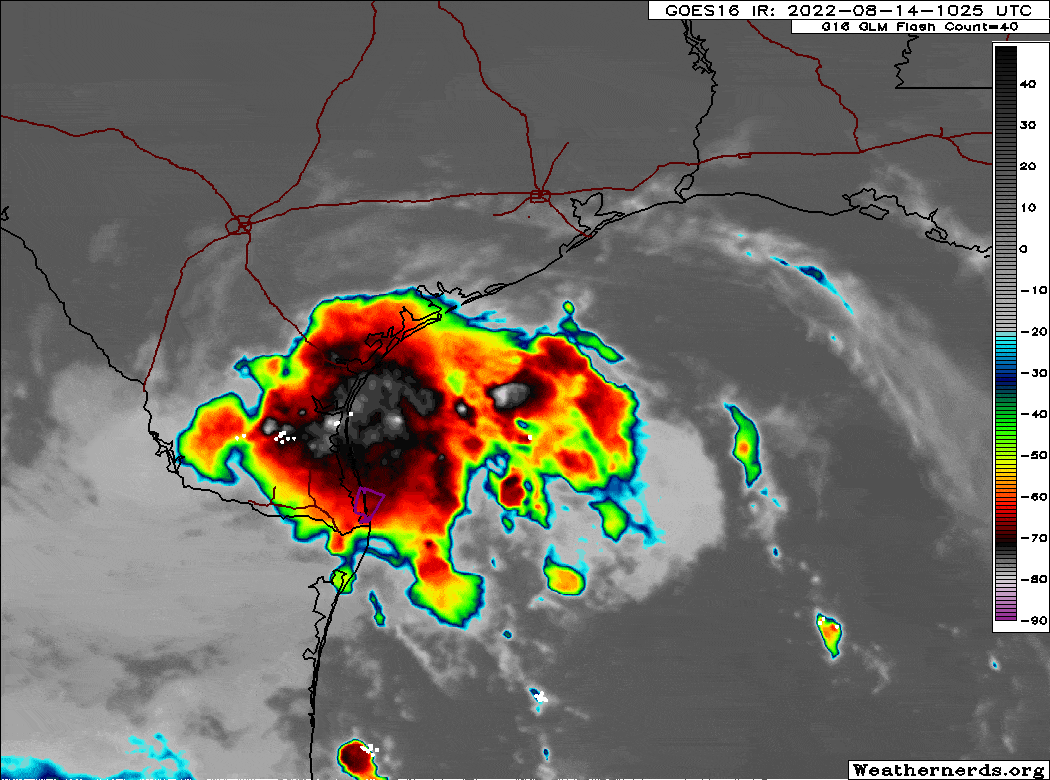 Another 12 to 24 hours over water probably would have led to a formidable named storm. Thankfully, that isn't the case, and the steady march westward of 98L will continue through the day. For our neighbors to the south, this is about as good an outcome as you could ever ask for: Widespread drought-easing tropical rains without the damaging impacts of a strong tropical storm or hurricane.
Additional rains will add up to about 1 to 4 inches, maybe a bit more in some spots in far south Texas or northern Mexico. Flash flooding is definitely a possibility in spots, but in most cases, it should be brief and manageable. More importantly, reservoirs and rivers in that region will get a boost.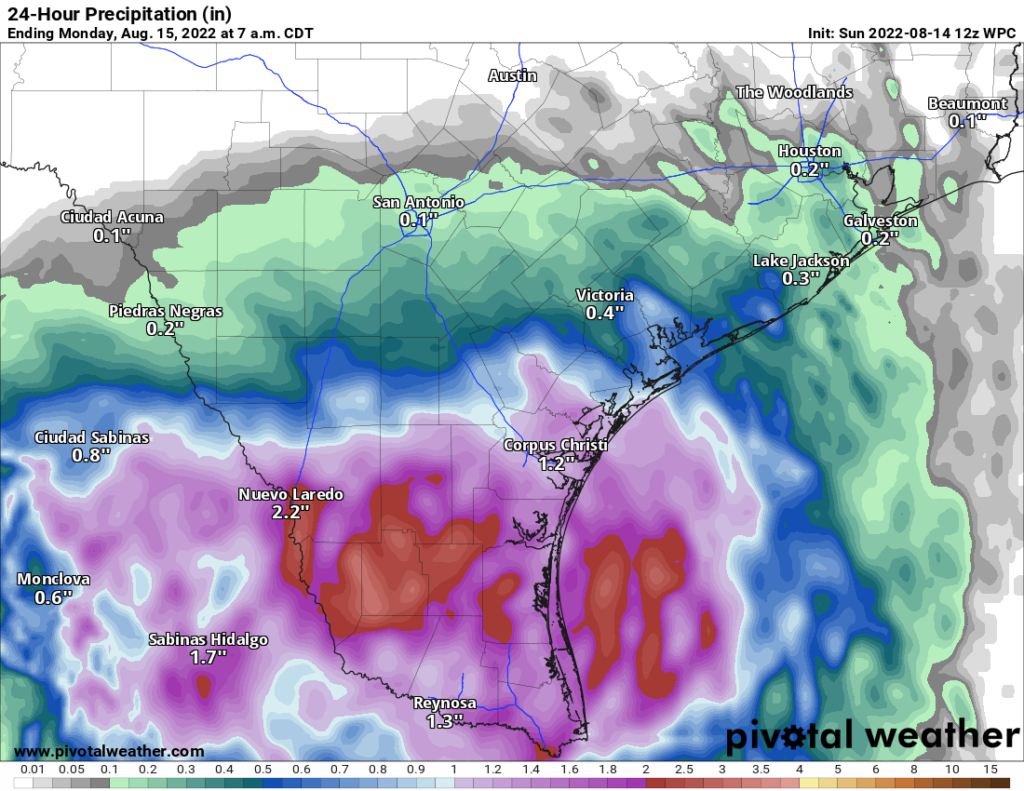 Houston weather
For the Houston area, 98L's last minute organization really robbed us of moisture to work with initially. As winds turn back onshore today, we should see a slight bump up in shower activity leading to more scattered action. The highest odds of rain will be near Matagorda Bay, with the lowest odds northeast of Houston. Still, there will be scattered showers around anywhere today, and even if your neighborhood will probably remain dry, it will be good to take an umbrella with you if you'll be out and about. Highs into the mid-90s, cooler south, hotter inland.
Rain chances drop off substantially Monday, Tuesday, and Wednesday. Look for a return to upper-90s, if not 100 degrees in much of our area to start the upcoming week. Better rain chances are still on target to return Thursday or Friday, as a generally wetter, cooler pattern tries to establish over Texas. I don't want to overstate anything, but modeling continues to strongly argue for a bonafide pattern change in Texas heading into and beyond next weekend. Eric will have more for you tomorrow morning.