This September started out with some great weather. In the aftermath of Harvey, the region saw drier winds on the back side of the storm, and then, just six days into the month, we received a surprisingly strong early front. Usually the first front washes out in a couple of days, but this one stuck around for nearly a week. Since then, it's basically been typical end-of-summer weather for Houston.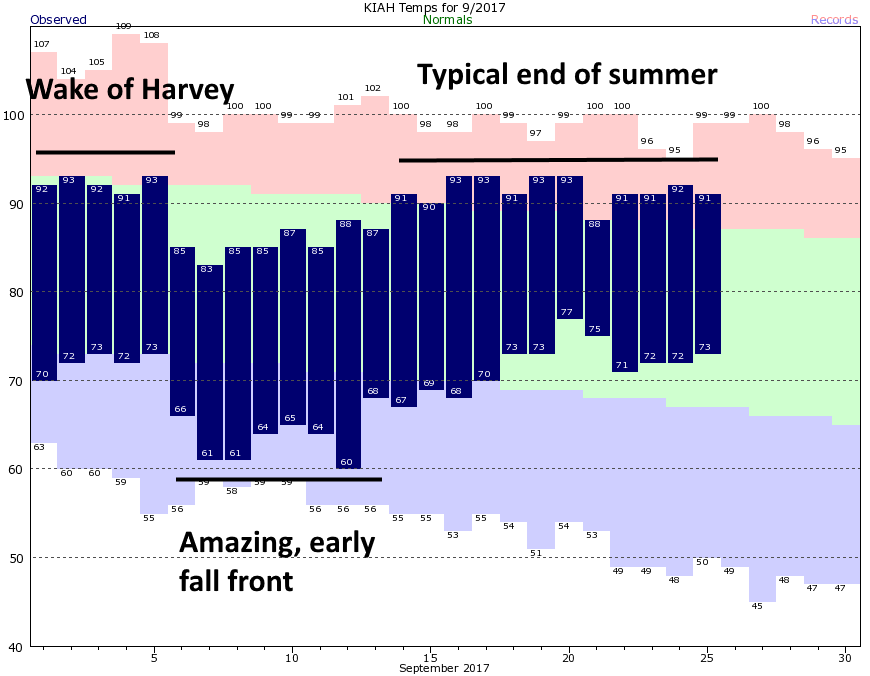 Now we're about to get the second "front" of the season, but unfortunately this one is going to be weaker than the first. Indeed, this front is more like what we typically experience as the season's first fall front, which more often brings dry air and slightly cooler weather.
Tuesday and Wednesday
Did you like Monday's weather? Because the greater Houston region can expect more of the same today and Wednesday. While central and southwestern Texas is pounded by some heavy rains, the greater Houston area should remain mostly dry. I certainly think we'll see some scattered showers and thunderstorms, especially to the southwest of the Houston metro area—but none of these should present much of a flooding threat. Highs will remain warm, around 90 degrees, with ample humidity.

Thursday and Friday
A fairly weak cool front will arrive sometime on Thursday, but this isn't a classic, barreling out of the northwest type front. Rather, we probably won't see much effect from the front until Friday evening, when drier air filters into the area. Highs both Thursday and Friday should be around 90 degrees, with slight rain chances Thursday. Lows Friday night should slip into the upper 60s.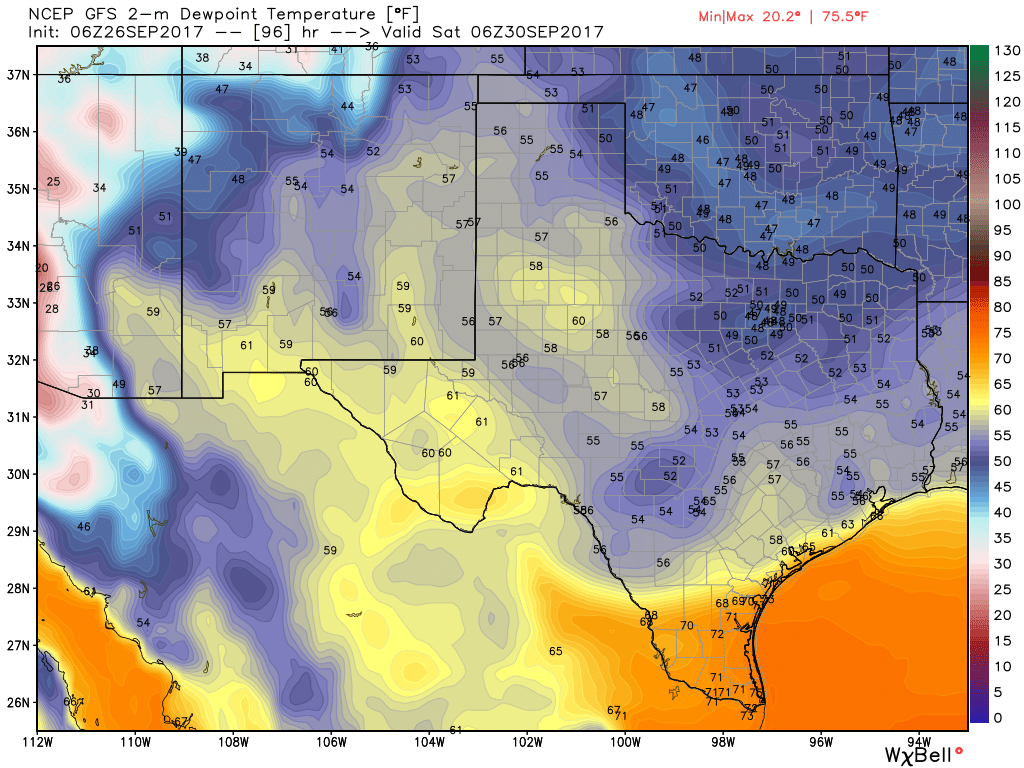 Saturday and Sunday
The weekend looks pretty nice. Again, unfortunately we're not going to see too much cooling with this backdoor front (which means the drier air moves in from the northeast), but drier air should make for pleasant evenings and mornings. Look for highs in the mid- to upper-80s, and lows in the mid- to upper-60s. Rain chances are approximately zero.
Tropics
Hurricane Maria is weakening over cooler waters in the Atlantic Ocean. Closer to home there appear to be no threats to the Gulf of Mexico over the next week or so.