Houston's mostly sunny, and near-summer-like weather will continue for awhile. Rain chances will be on the low side through the weekend, and we're going to see a nice fetch of somewhat drier air that will keep high humidity at bay. With summer coming, you know that won't last, and in late May we'll take what we can get.
Tuesday
Skies will be mostly sunny today, with high temperatures in the upper 80s to 90 degrees. Winds will be light, from the northwest, at about 5 mph. Overnight low temperatures will drop to around 70 degrees in Houston, and perhaps a few degrees lower for inland areas.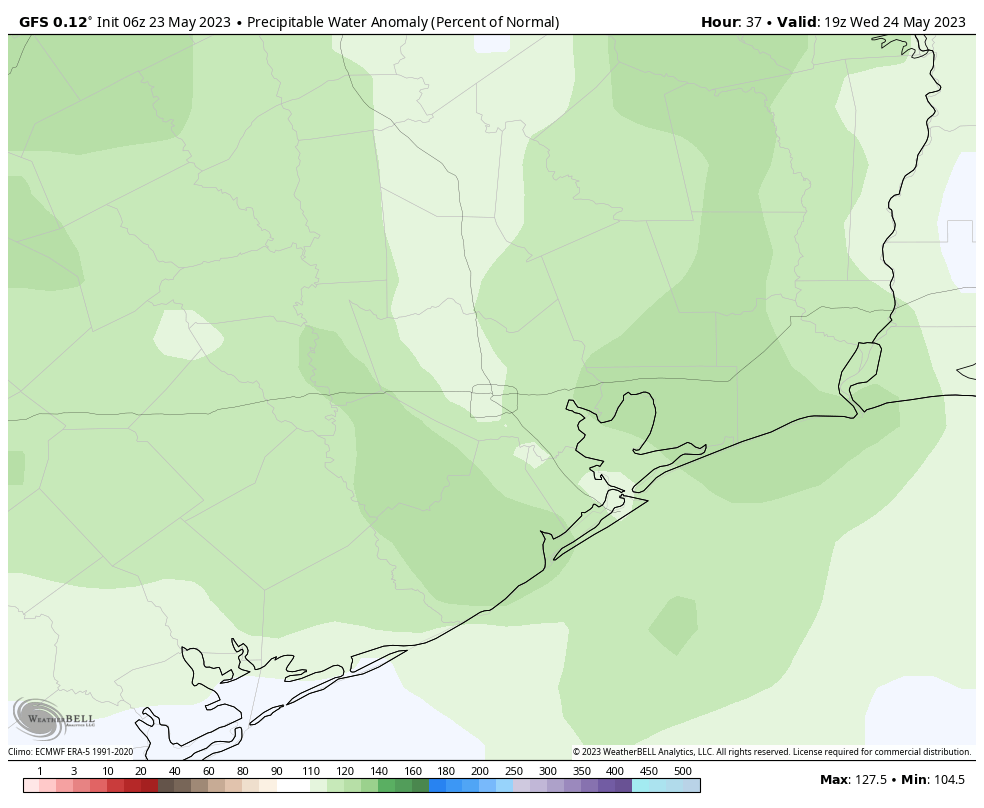 Wednesday
This will be another mostly sunny day, with highs in the upper 80s. One difference from Tuesday is that a weak disturbance may produce some light afternoon showers. I'd say chances are about 30 percent for areas along and south of Interstate 10, with lesser chances further inland. Rain chances should end by the early evening hours. Lows on Wednesday night will again drop to around 70 degrees in Houston.
Thursday and Friday
These will be a pair of mostly sunny days with highs generally in the upper 80s. One positive thing about these days is that the overall flow will generally be offshore, so the humidity will be a touch lower than normal. Don't expect dry air, but it won't be particularly sultry either.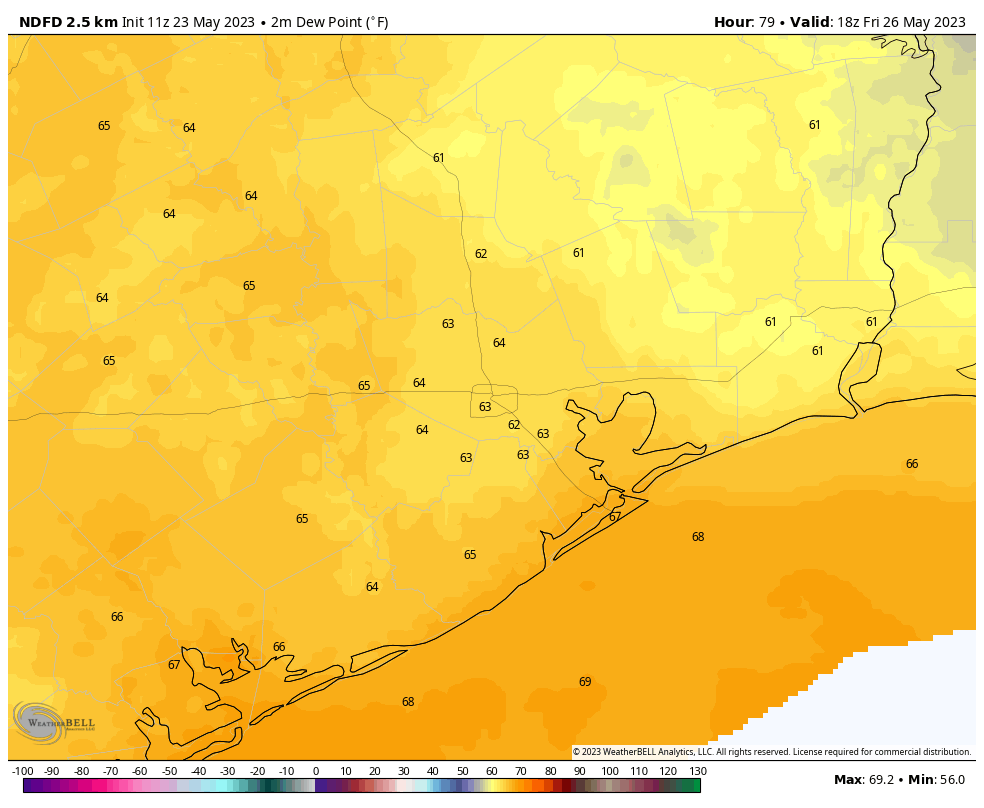 Memorial Day Weekend
Generally, this pattern of mostly sunny weather, slightly drier air, and highs in the upper 80s to 90 degrees should hold through most of the weekend. There's perhaps a 10 or 20 percent chance of some showers by Monday as moisture levels start to rise. But overall this looks to be a fine holiday weekend for beach and water activities.
Next week
Temperatures look to remain more or less the same for most of next week, but we're going to see increasing humidity levels, and along with that some clouds and at least some scattershot rain chances. It's too early to say much else with any precision.