Sunday's temperatures were remarkably mild for late May in Houston, with highs generally in the upper 70s to 80 degrees during the afternoon hours thanks to a weak front this weekend, and persistent cloud cover. That pattern will change this week, mostly sunny to sunny skies for most of the week. But we're not going to get too hot.
One thing to note, however. We're also not going full bore into summer-like humidity this week. That is certainly coming, but with dewpoints generally in the low- to mid-60s this week our air won't be oppressively humid. So if you're thinking this week feels a bit like summer, well, just you wait.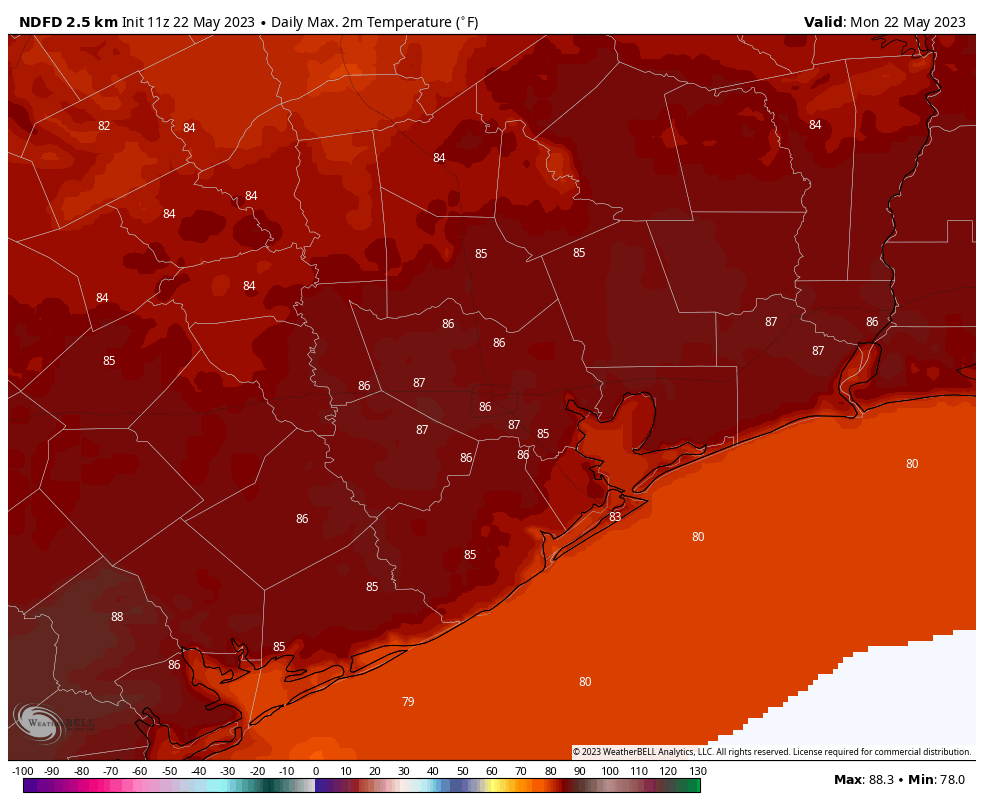 Monday
Slightly cooler air will linger today, keeping high temperatures in the mid- to upper 80s despite mostly sunny skies. Winds will be light, out of the northeast, at about 5 mph, shifting to come from the east overnight. Lows will drop to around 70 degrees in Houston, and perhaps a few degrees cooler for inland areas.
Tuesday
Warming up a little more, with sunny skies and high temperatures of about 90 degrees. Winds will be light, out of the north, at perhaps 5 mph. Lows on Friday night will again drop to about 70 degrees in the city of Houston.
Wednesday
This will be another mostly sunny day with highs of around 90 degrees. The difference is that an atmospheric disturbance drops into the region during the daytime, and this may produce a slight or even decent chance of showers and thunderstorms in the afternoon. For now let's ballpark rain chances at 20 percent, but this may go higher.
Thursday and Friday
Both of these days should see sunny skies, with highs in the upper 80s to 90 degrees.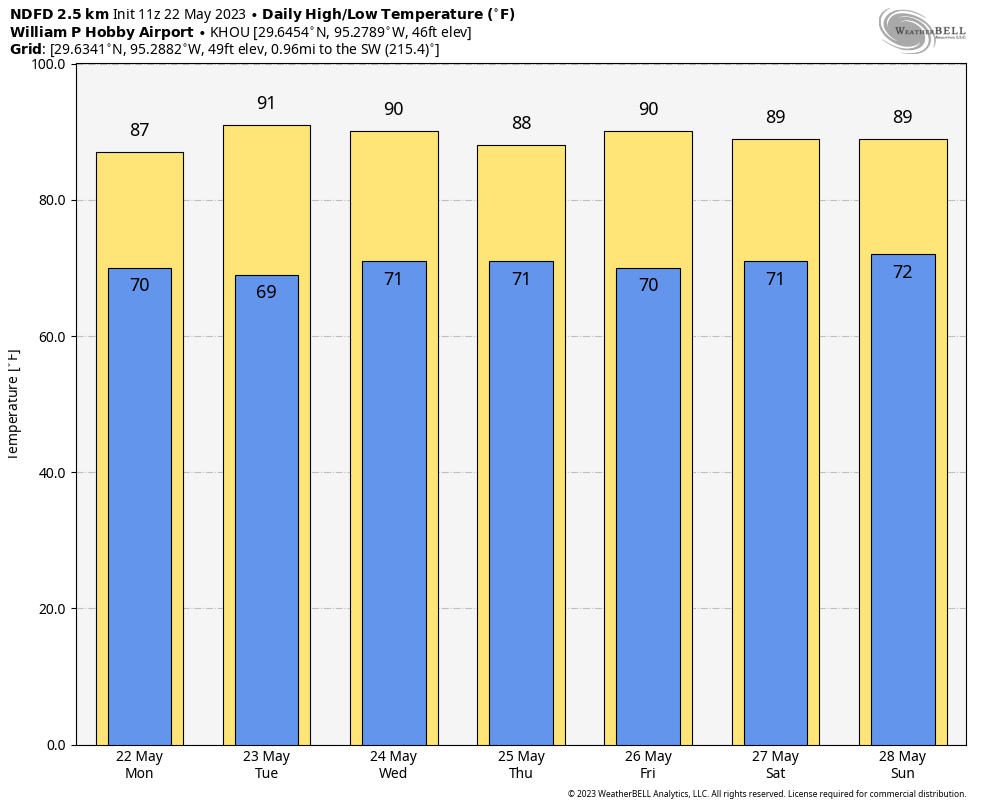 Saturday, Sunday and Monday
Warm and moderately humid conditions continue into Memorial Day weekend, with highs of around 90 degrees, and lows around 70 degrees. Skies should be mostly sunny on Saturday and Sunday, with the possibility of some clouds by Monday. We'll see. Some slight rain chances probably return by Tuesday or so of next week, as we get close to June.