Good morning. Houston will remain in an anomalously warm pattern through the weekend before a cold front arrives sometime next Tuesday to usher in much colder and drier air. That does not mean the forecast is without intrigue. In particular, we may see some fairly healthy rain chances on Saturday night and Sunday morning, as well as on Tuesday with the cold front.
Thursday
Today is the final day until next Wednesday that there is unlikely to be rain for at least part of the Houston metro area. It's also the last day—of the week, and of the year—that temperatures in the mid-80s will be possible for inland area of the region. We'll see partly sunny skies and light southerly winds. As dewpoints remain elevated, it will be humid today as it has been for the entire week. Lows tonight will drop into the upper 60s in the metro area, and possibly a bit lower for inland areas. Fog will again be possible overnight.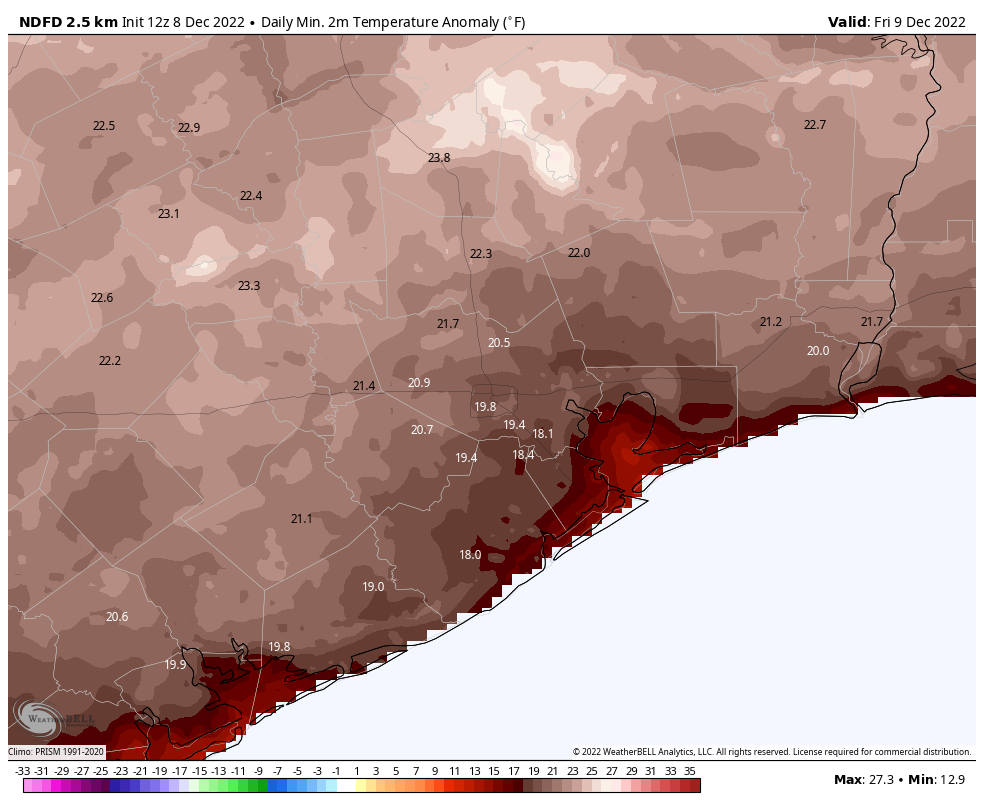 Friday
We'll start to see a rise in atmospheric moisture levels on Friday, and this will help produce about a 20 or 30 percent chance of light rain. Otherwise expect partly cloudy skies, with highs of around 80 degrees.
Saturday
This should be a partly to mostly cloudy day, with high temperatures in the upper 70s to 80 degrees. The forecast models are suggesting that a moderate disturbance could produce a healthy chance of showers on Saturday evening, overnight, and into Sunday morning. Right now I'd bet that much of the area will see, on average, one-quarter of an inch. But there is the potential for as much as 1 inch of rain as moisture levels spike.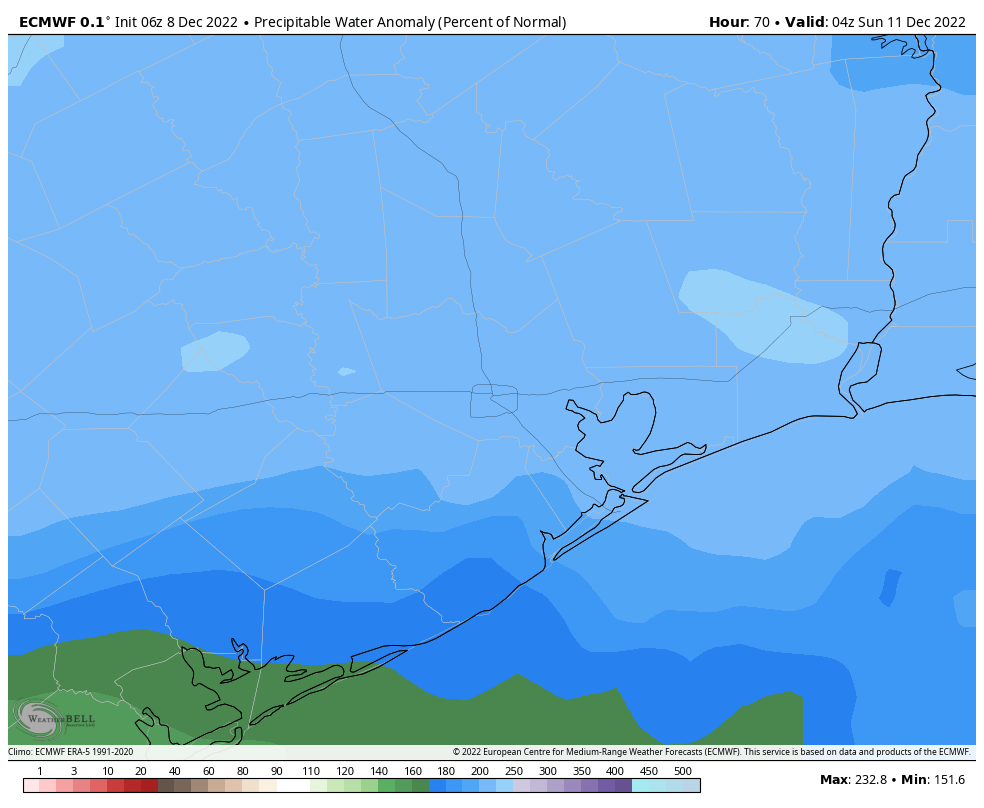 Sunday
Skies should clear out a bit later on Sunday, with ebbing rain chances. Look for highs in the upper 70s with light southerly winds. This is probably the better of the two weekend days for outdoor activities.
Next week
Monday and Tuesday should see a continued trend of warm, humid weather. However, at some point on Tuesday a front and, in all likelihood, a line of storms, will herald the arrival of much more seasonal weather. My best guess for the front's arrival is Tuesday evening, but it's far enough out for the timing to yet be fuzzy. Look for lows to drop into the 40s after the front's arrival, and possibly the 30s toward the end of the week, at least for areas on the inland side of Interstate 45. This colder pattern has a chance to hold on for quite a while, perhaps all the way to the Christmas holiday. But that is not a firm prediction nor even a firmly held conviction at this point.