Good morning. A cold front is moving into Houston this morning, which will knock down the very sticky humidity the region has experienced for the last several days. Some storms will persist south of Interstate 10 this morning, but by mid- to late-morning drier air will be replacing this moisture, and bringing an end to rain chances. We'll then be rain-free until the weekend, when the forecast turns more complex as another front slogs into the area.
Tuesday
Skies will clear out later this morning, and we'll see a pleasant, sunny day with temperatures around 70 degrees. Winds will be out of the north or northwest at 10 mph, with slightly higher gusts, so this won't be a howling front in that sense. Lows tonight will drop down to around 50 degrees in Houston, with colder conditions in outlying areas.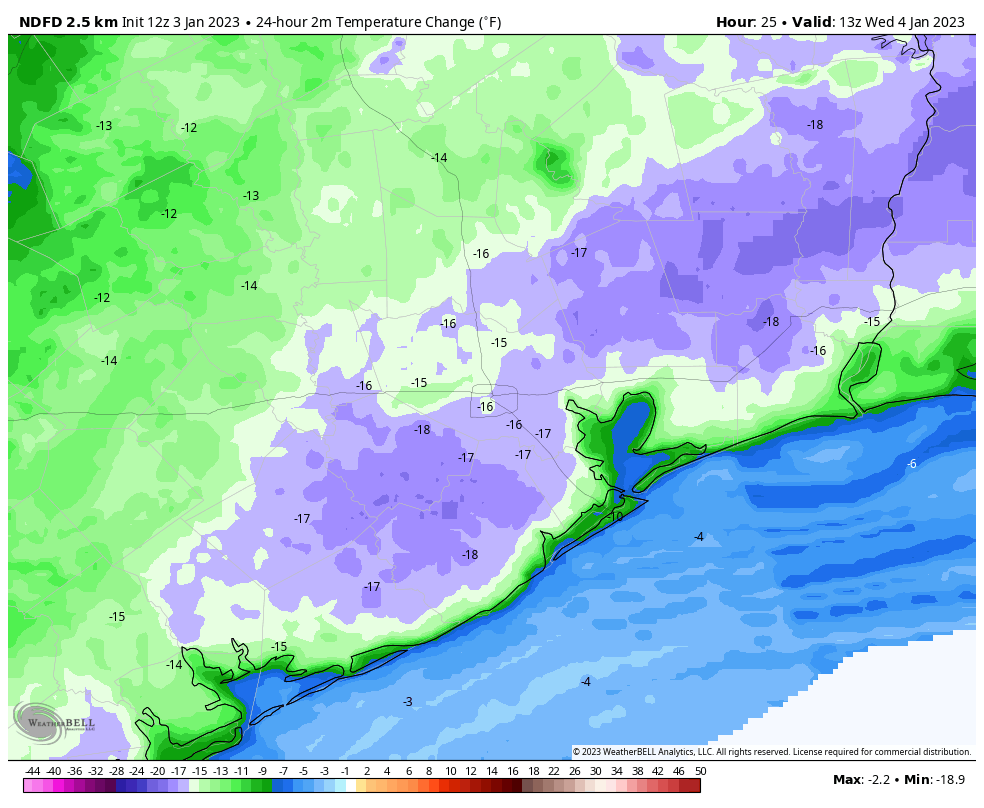 Wednesday and Thursday
These will be fine January days, with highs in the upper 60s to 70 degrees, and lows in the upper 40s. Days will be sunny, and nights clear. Winds, generally, will be light.
Friday
As high pressure moves away from the area, the onshore flow will resume. Nevertheless, for most of Friday we should see sunny skies, with highs in the low 70s. Clouds will start to build Friday night, with lows dropping only to around 60 degrees, or slightly below that, in Houston.
Saturday and Sunday
The forecast for the weekend is starting to come into better focus. What we're likely to see is a slow-moving front push into the Houston and generate widespread rain showers. At this point I think skies will be mostly cloudy on Saturday, with perhaps a 30 percent chance of rain. The better chances will come into the forecast on Saturday night and Sunday. High temperatures on both days will likely be in the 60s, with lows in the 50s. I don't think these will be flooding rains, but more likely showers and a few thunderstorms of the light- to moderate variety. Most areas should see on the order of 0.75 to 1.5 inch of rain, give or take, spread out over one to two days.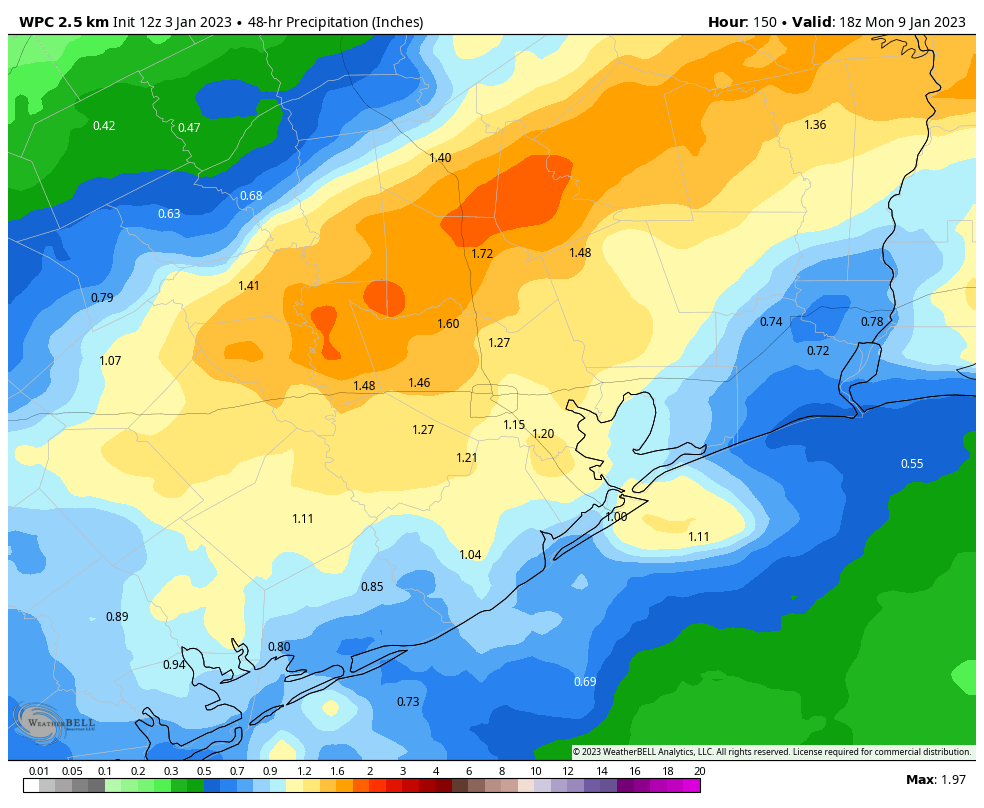 Next week
As the aforementioned front continues to linger over or near Houston, rain chances will likely persist into Monday morning before we finally clear out some behind the front. Most of next week looks pleasant for January, with highs in the 60s or low 70s, with lows in the 40s and 50s.