After a hot weekend, with temperatures averaging about 10 degrees warmer than normal during early May, we'll see a slight reprieve this week by Wednesday evening. But it will only be slight, and the latter part of this week looks to see continued hot weather. Our only foreseeable chance of rain will come next weekend, but I wouldn't rate our chances at much higher than 30 percent right now.
Monday
To start the week we will see a continuation of conditions that prevailed over the weekend, which is to say mostly sunny weather with highs generally in the low-90s. Winds will continue to blow from the south, perhaps gusting to 20- or even 25-mph. Humidity will naturally be quite high as well. And overnight lows will not drop much below the mid-70s.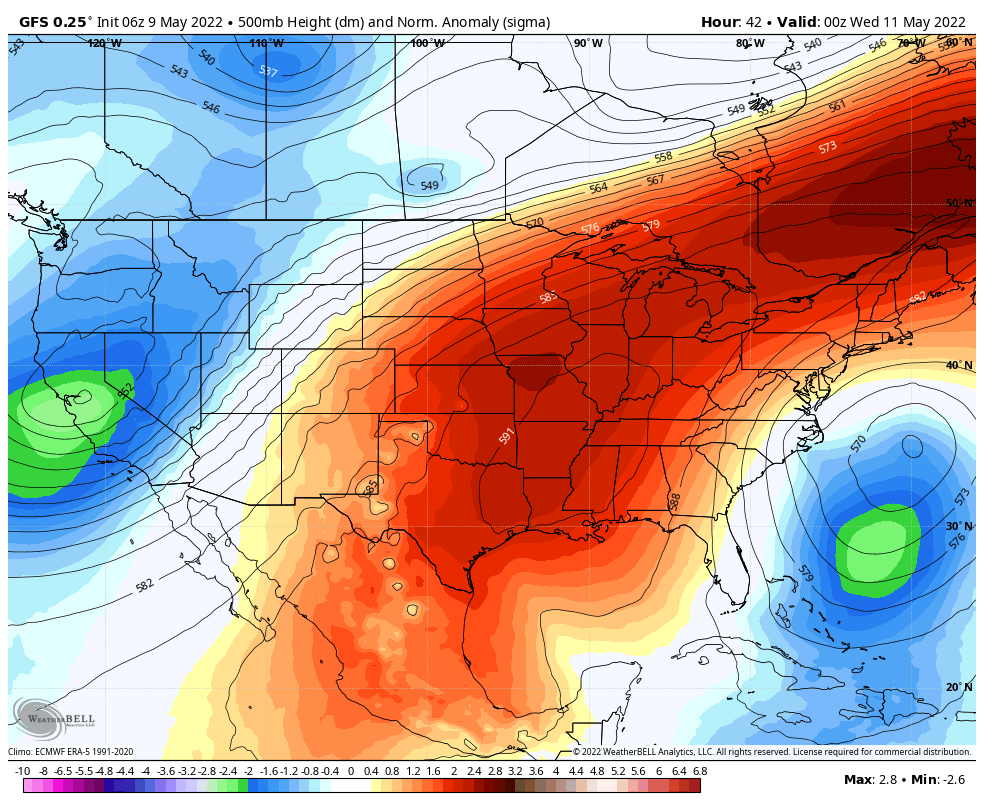 Tuesday and Wednesday
This period will see more of the same weather, with highs in the low 90s, but this pattern will start to change by Wednesday afternoon or evening, as high pressure moves almost directly overhead. This will effectively put the brakes on the southerly flow, and help to bring a little bit more dry air into the region. We're not talking anything crazy, but lows on Wednesday night should drop into the mid- to upper-60s for areas away from the coast.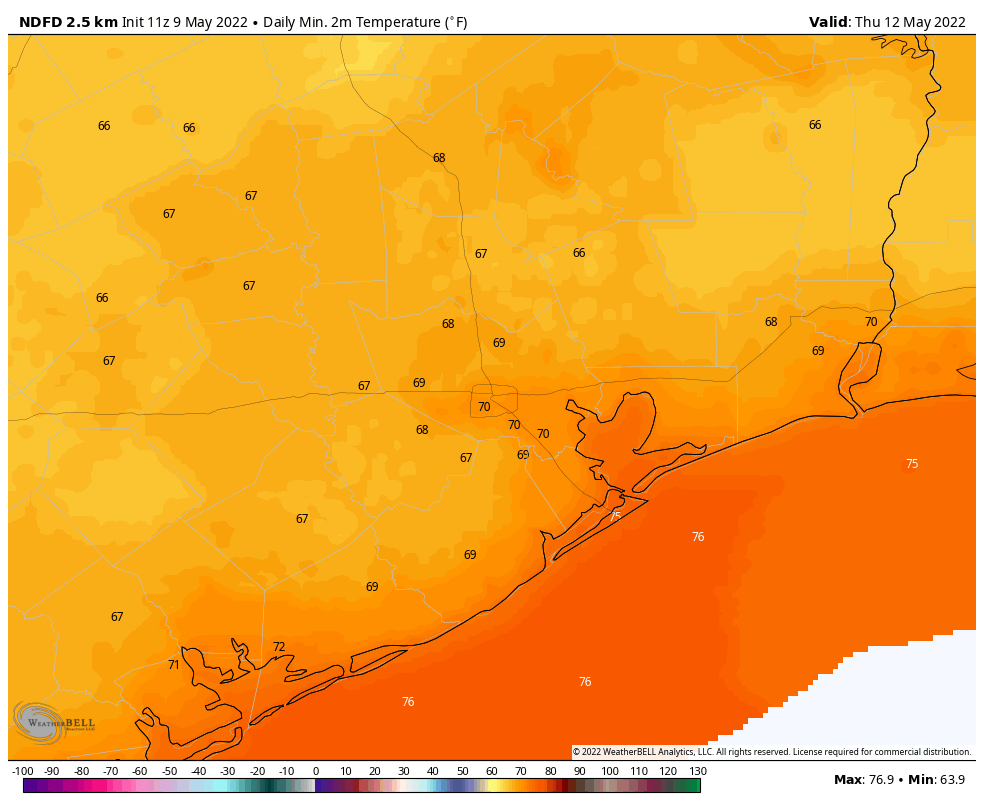 Thursday and Friday
Both of these days will be hot, with highs in the low- to mid-90s. But some slightly lower dewpoints will make conditions feel a little bit less humid. Not much, mind you. But long-time residents will probably be able to detect a difference. Overnight lows should drop to around 70 degrees. Mornings and evenings will be fairly nice.
Saturday and Sunday
The outlook for the weekend calls for mostly sunny and hot weather, with highs in the low- to mid-90s. The only real question is whether a weak atmospheric disturbance will be able to provoke some showers on Saturday or Saturday night. Rain chances are probably highest to the east of Interstate 45, and even then are probably 30 percent or less. But it's the most meaningful chance of rain we're likely to see during at least the next 10 days, so it's worth mentioning.
Next week
There's not really much to suggest that our overall pattern will change much over the next 10 days, or longer. It will feel more like mid-June than mid-May, with temperatures generally in the low 90s. Summer, it seems, has decided to come early. Our luck.