Good morning. If you've come to read this in hopes of learning when Houston's wet pattern will break, I'm afraid we're going to disappoint you. The short answer is: Not any time soon. Houston is going to see daily rain chances through at least the middle of next week as our region remains open to Gulf moisture and rising air.
Thursday and Friday
Our best-guess forecast for the next two days is that conditions will be a lot like we experienced on Tuesday and Wednesday. Effectively, this means we're likely to see showers and thunderstorms develop closer to the coast during the late morning hours and then slowly migrate inland during the afternoon hours. These storms are driven as the sea breeze moves inland from the coast, and combines with warmer surface temperatures to lift moisture higher into the atmosphere where it can condense. You can learn more about the sea breeze, and how it affects our weather during the summer, here.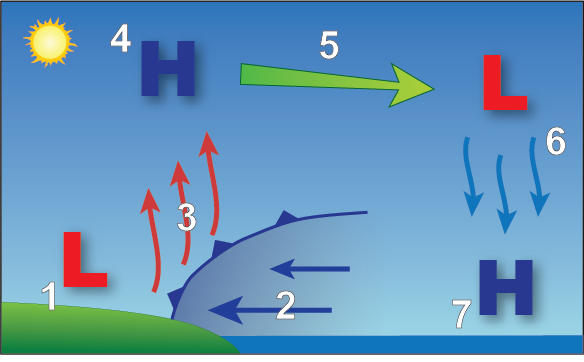 Anyway, these showers will be hit or miss, but some areas may pick up 1 to 2 inches of rain while nearby you just see gray skies and hear thunder. Highs will generally be limited to about 90 degrees with a mix of partly sunny skies. Winds should come out of the south at 5 to 10 mph.
Saturday and Sunday
The overall setup will not change this weekend, although it does look as though the moisture available for storms to develop will decrease slightly. This means there will probably be fewer showers and thunderstorms for you to dodge this weekend, but the threat is unfortunately not going to go away during the afternoon hours. Again, this activity should driven by the sea breeze. Highs will otherwise be in the low 90s for much of the area, with mostly sunny skies.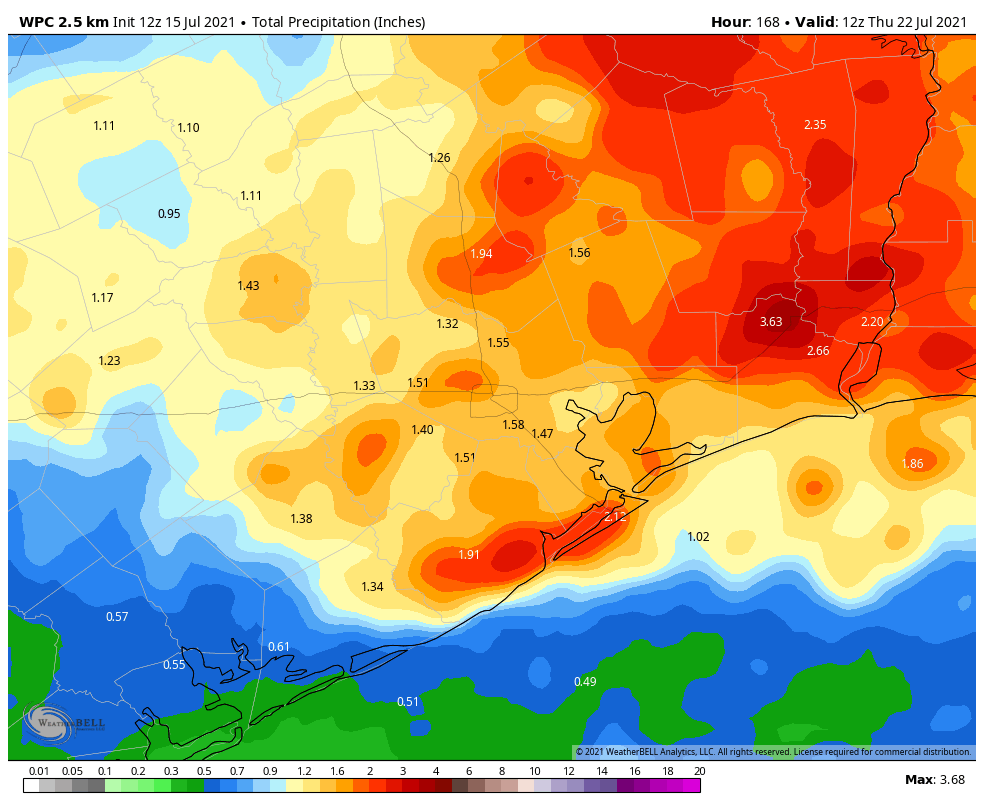 Next week
This pattern should persist into Monday, after which time we may see conditions actually become more favorable for rainfall on Tuesday and Wednesday. While the details are fuzzy, we can expect a low-pressure system to push rain chances higher into mid-week, and this should help to keep temperatures on the low side for our region, perhaps around 90 degrees.
Finally, by about Thursday or so, the models generally agree that our region should begin to see fewer showers and thunderstorms. But that is far enough into the forecast such that I don't have too much confidence in such a prediction yet.