Good morning. Not going to lie—the intensity of some of Tuesday afternoon's storms across north and west Houston surprised me. There were a few downbursts that briefly brought winds as high as 60 mph to areas such as Jersey Village, Cypress, Copperfield, and elsewhere. Rainfall was quite intense, as well. The overall pattern is similar for today, so we could see more of these localized, intense storms in parts of the region.
Wednesday
Given the atmospheric setup, we should again see scattered showers near the coast this morning, with coverage filling by the middle of the day and during the afternoon hours. High resolution models suggest that strong storms could again form along the Interstate 10 corridor during this time period, and slowly lift north. So while I'm not saying you will see a repeat of Tuesday's intense storms, it is possible. Highs will otherwise reach the low 90s, with partly sunny skies. Shower activity will wane with the loss of daytime heating.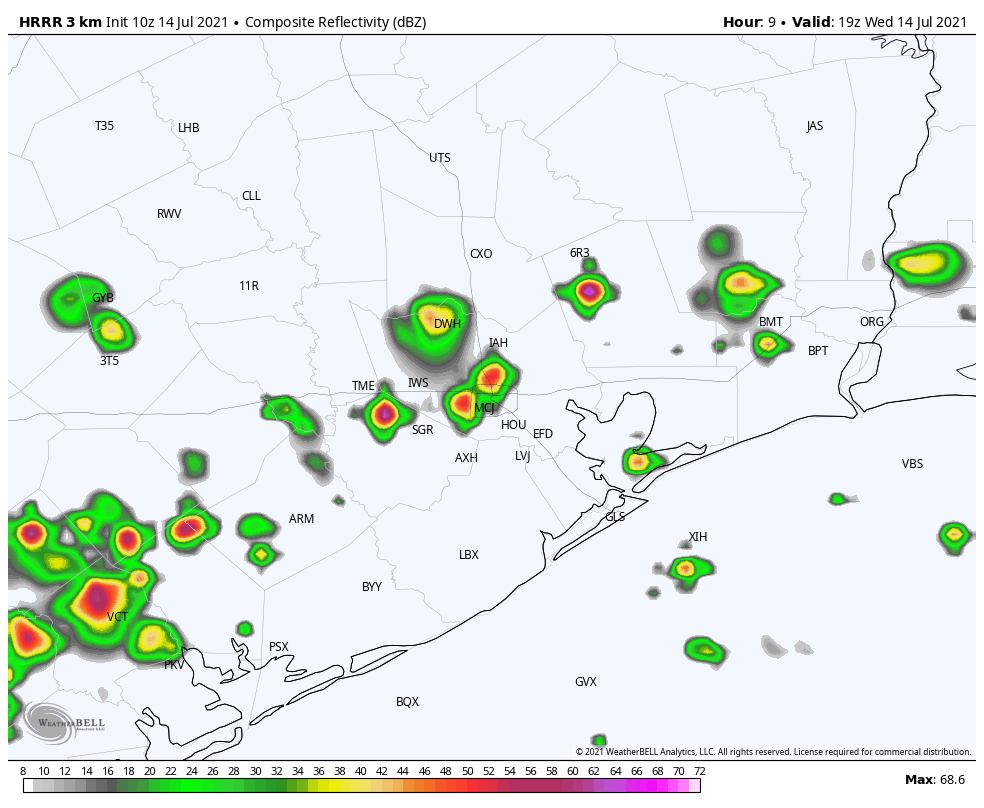 Thursday and Friday
The overall pattern remains similar. Because Houston will be far enough removed from the influence of high pressure, the combination of warm summertime temperatures and ample Gulf of Mexico moisture will do their thing, and each of these days will bring rain to about 50 percent of the Houston area. Highs should, for the most part, be in the low 90s with partly sunny skies.
Saturday and Sunday
So will this wet and potentially stormy pattern extend into the weekend? The short answer is yes, although for now I still think both days will have lower rain chances, in the 30 percent range, to go along with mostly sunny skies and temperatures in the 90s. But how high is my confidence in this forecast? It's not sky high, that's for sure.
Next week
Some models are suggesting an upper-level low pressure system will move toward Texas early next week, and this would act to increase rain chances beginning Monday or Tuesday. I don't think we're looking at any kind of a flood situation, to be sure, but it does seem like our overall wet and cooler pattern will extend at least into the middle of next week.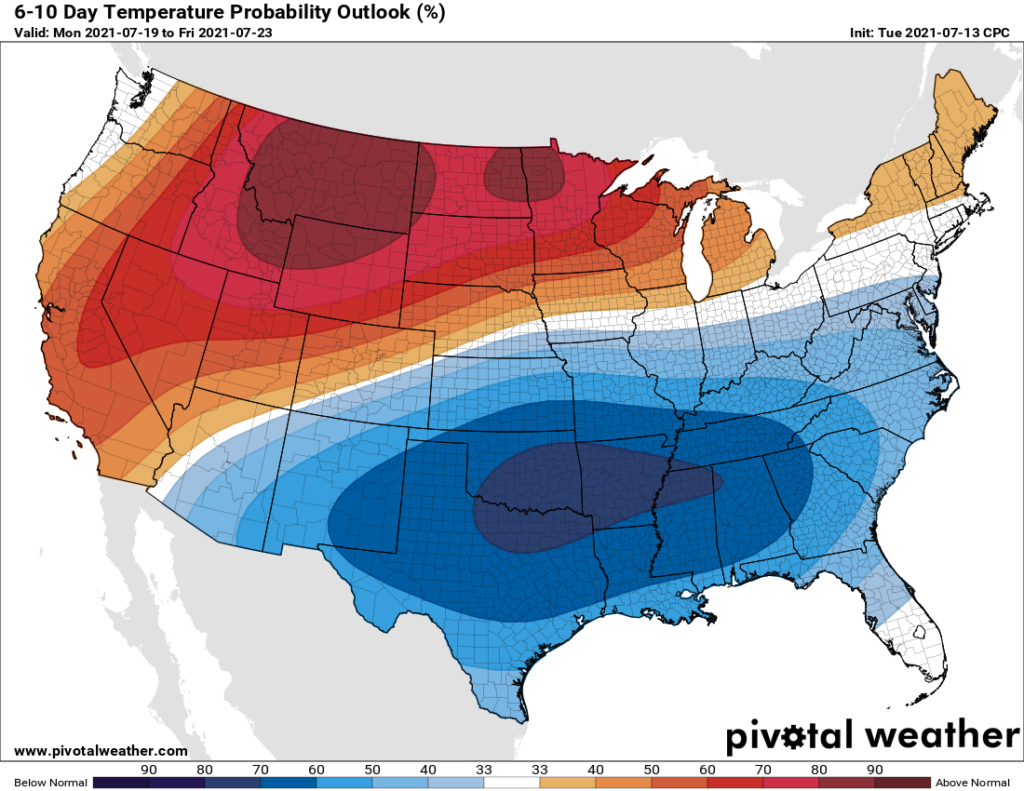 It's been an interesting summer so far, as we've seen what happens when high pressure doesn't build directly over our region. There's still time for this, of course, as we could see a "ridge of doom" in August or even September. And I'm not complaining. The cooler summer has been nice, and I can count the number of times I've watered my lawn in 2021 on my Unicorn horns. Which is zero. Because I don't have a unicorn horn growing out of my forehead.