Apologies for the late post this morning, but both Matt and I are balancing work, travel, and family schedules for the next few days so posts may be a bit off schedule through next Wednesday. Fortunately, the weather does not look too crazy as we continue with this wetter-and-cooler-than-normal pattern for July.
Friday
If you've appreciated Houston's weather over the last several days you're in luck, as Friday is likely to see similar conditions. The combination of daytime heating and the sea breeze should again spark the development of showers and thunderstorms later this morning, and these will be capable of producing briefly heavy rains and strong wind gusts. Perhaps 50 to 60 percent of the Houston region will see rain today to go along with partly sunny skies and highs in the low 90s. Rain chances will slacken this evening with the loss of daytime heating.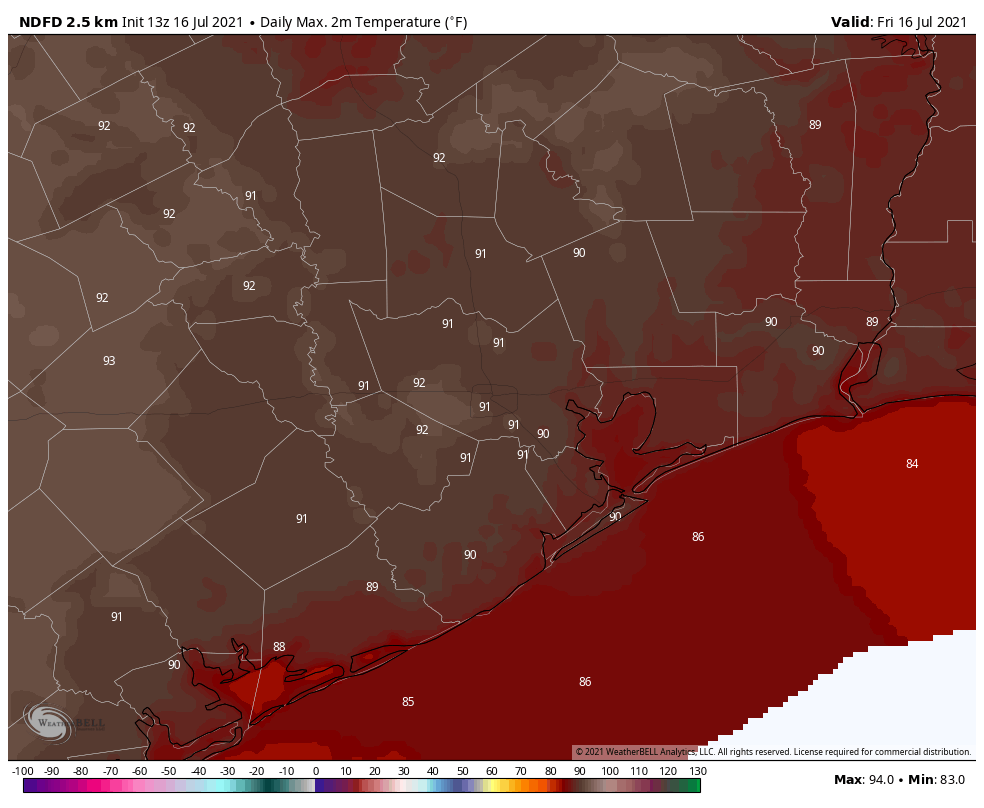 Saturday
I'm cautiously optimistic about the forecast for the weekend. It looks like atmospheric moisture levels will fall back a little, and this should help to limit both the coverage of showers on Saturday and their intensity. I'd say you probably have about a one-in-three chance of seeing at least some light showers on Saturday, and with partly sunny skies highs will likely get into the low 90s.
Sunday
Sunday should bring more of the same weather, with highs not over-bearing for mid-July and a decent chance of a passing shower. At this time we don't see much evidence for organized, significant rainfall this weekend. Winds will be light all weekend, out of the east or southeast. Humidity will, of course, be sky high.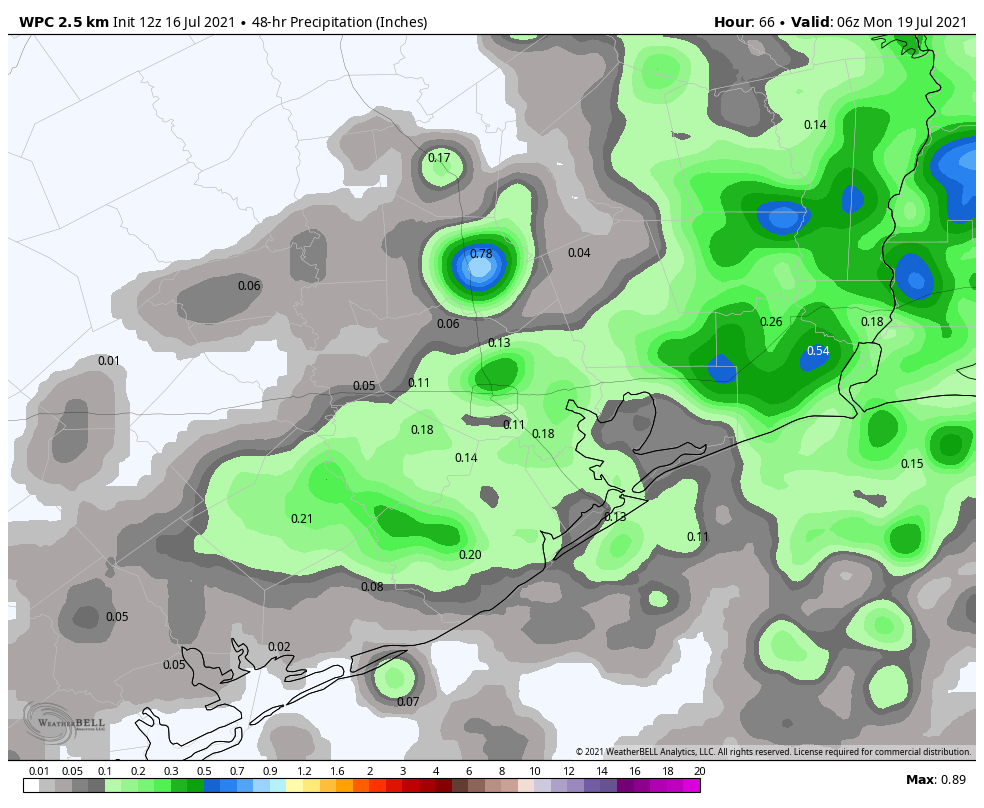 Next week
Monday will likely see persistence weather, meaning more scattered rain chances before the upper-level pattern becomes more favorable for rainfall later next week. Tuesday and Wednesday look fairly wet, and at this point I'd say much of the area could pick up an additional 1 to 3 inches of rain during the middle of next week. But that's just a guess at this point.
By Thursday it really does look like high pressure will start to build over the area, and we could begin an extended period of hotter days in the mid-90s with mostly sunny skies. Some of you will welcome that, and others will dread it. As for Space City Weather's opinion, I have to say, we're just here for the fall cold fronts.
Have a great weekend, everyone.