So far, August has been mostly a hot and dry month. Average temperatures are running 3 to 4 degrees above "normal" levels, with most of the area at a rainfall deficit. The good news—and good is definitely a relative term for August—is that this pattern should moderate slightly for the last 10 days or so of the month. This means that, with one or two exceptions, we are probably finished with 100-degree days. And hopefully rain chances will be a little bit better.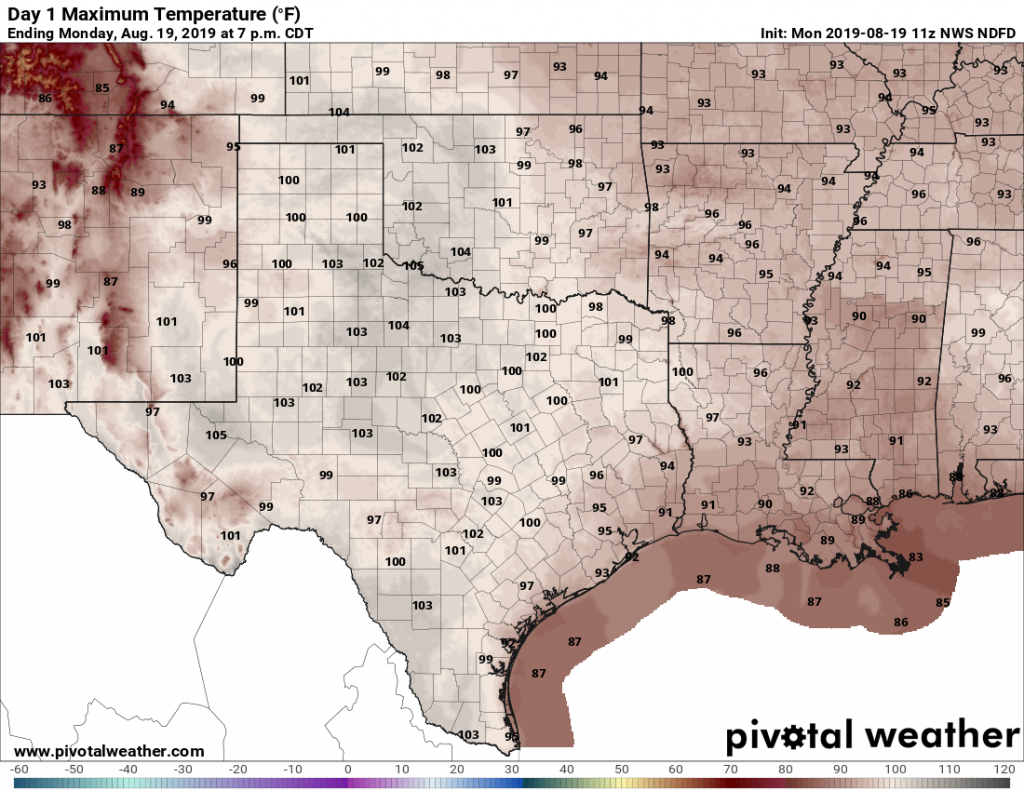 Monday
Conditions will be muggy and partly sunny today, with high temperatures generally climbing into the mid- to upper-90s across the region. High-resolution models suggest that scattered, but locally strong thunderstorms should pop up today from around 2pm through sunset across the region. Chances may be best roughly along the Interstate 10 corridor and closer to the coast, but I don't have too much confidence in locations. Overnight lows will remain warm, around 80 degrees for most of the metro area.
Tuesday
A similar day to Monday, albeit with perhaps slightly less shower and thunderstorm coverage during the afternoon and early evening hours.

Wednesday and Thursday
As high pressure tries to build in a little bit, we may see rain chances fall back to around 20 percent, but they're not going to go away entirely. These will be partly to mostly sunny days, with highs in the mid- to upper-90s. Thursday may be the warmest day of the week.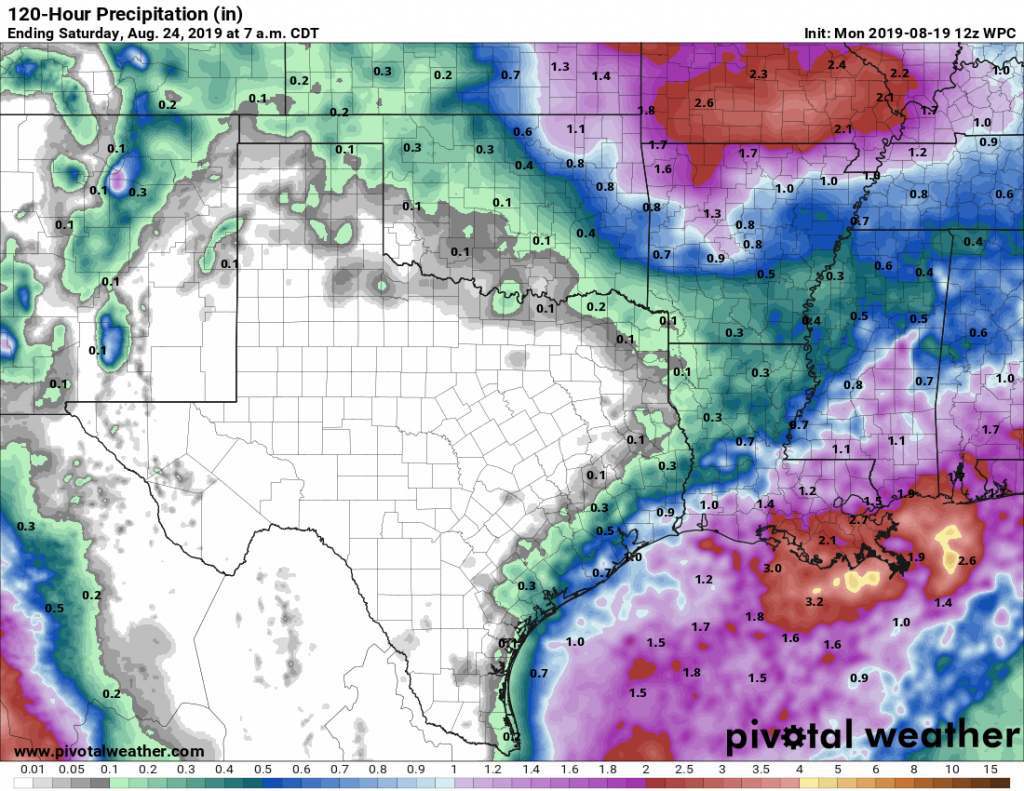 Friday, Saturday, and Sunday
High pressure appears to back off for the weekend, but as of now—even though our atmosphere will be open to the Gulf of Mexico—the appear to be no real triggers for widespread rainfall. For now, I think it's best to broad brush the area with 30 to 50 percent rain chances for the weekend, with high temperatures generally in the low- to mid-90s. If you have outdoor plans, stay with us and we'll try to refine the forecast a bit better over the next day or two.
Tropics
On Friday, Matt expressed some well-grounded concerns about the tropics and the Gulf of Mexico, but over the weekend the global models have really backed off scenarios showing development that could threaten Texas over the next seven days. Now it appears as though the Gulf, and pretty much the entirety of the Atlantic basin, is likely to remain quiet this week. As we head toward the end of August, that's a great place to be.