Good morning. After a week of all-Nicholas, all-the time, we're returning to a period of more normal late-summertime weather in the Houston region. As for the hurricane, it's now a tropical depression nearing southwestern Louisiana, and should soon dissipate. After more clouds today our weather will turn more sunny, and highs around 90 degrees likely return for the weekend.
Wednesday
Some very light rain has fallen across parts of the area overnight, and additional spotty showers will be possible later today. But for the most part, this should simply be a cloudy day with moderate high temperatures of about 80 degrees. As we're on the backside of Nicholas, winds will be out of the north or northwest for much of the day at 10 to 15 mph. Tonight should be mostly cloudy and pleasant, with lows dropping to around 70 degrees in the city.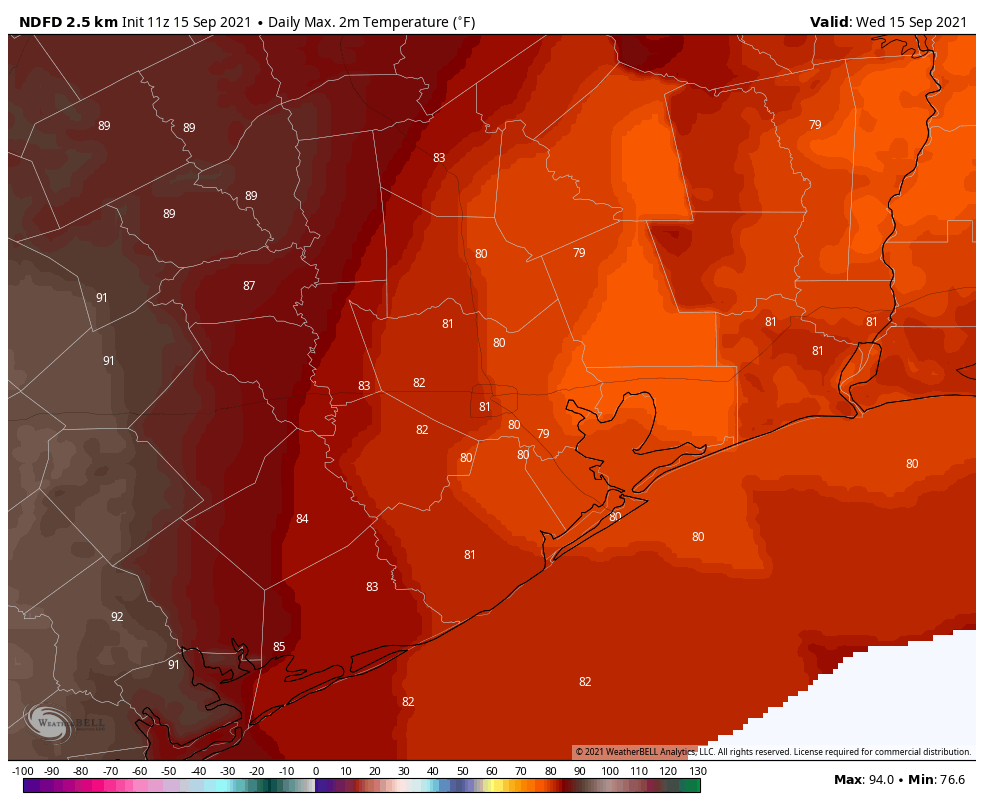 Thursday and Friday
Skies should start to become at least partly sunny on Thursday, and this will help to push highs into the mid- to upper 80s tomorrow, and possibly as high as 90 degrees on Friday. Rain chances for both days are low, perhaps 20 percent, but not non-existent.
Saturday and Sunday
After a few days of a drier overall flow, we'll start to a see a more pronounced return of moisture from the Gulf of Mexico this weekend. This will result in rising rain chances, but I think there's still a shot for mostly sunny skies on Saturday. Highs are likely in the low 90s. Even if most of us get through Saturday without too much rain, showers probably become more widespread on Sunday, with perhaps two-thirds of the area seeing some rain. Accumulations shouldn't be huge, perhaps one-quarter to one-half inch for most.
Next week
Daily shower chances remain in the forecast through the middle of next week, with highs likely settling out in the upper 80s to low 90s. At that point we're going to be looking for our first "fall" front of the season, which knocks temperatures below 65 degrees in Houston. It's possible that is coming around next Thursday or so, but at this point we have no guarantees. But I'm ready. I suspect you're ready as well.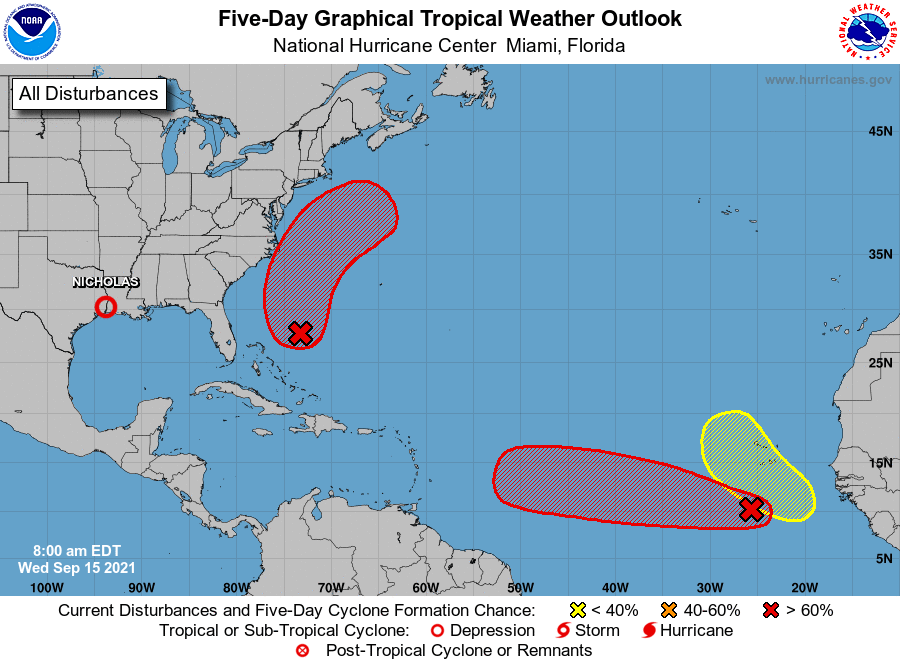 Tropics
The tropics remain very active, which is usual for this time of year. But we're getting closer to the end game for the Texas coast, in terms of hurricanes. And while there is the potential for a few tropical systems to develop this week, none appear likely to trouble the Gulf of Mexico (even that ominous looking red blob in the eastern Atlantic). I suspect you're OK with that as well.