Good evening, and we hope folks are doing well and are safe after the passage of Nicholas. After nearly half a million customers lost power in the Houston area this morning, Centerpoint has restored all but about 150,000 as of 4:45 PM. Meanwhile, Nicholas is just barely a tropical storm, centered in far eastern Chambers County.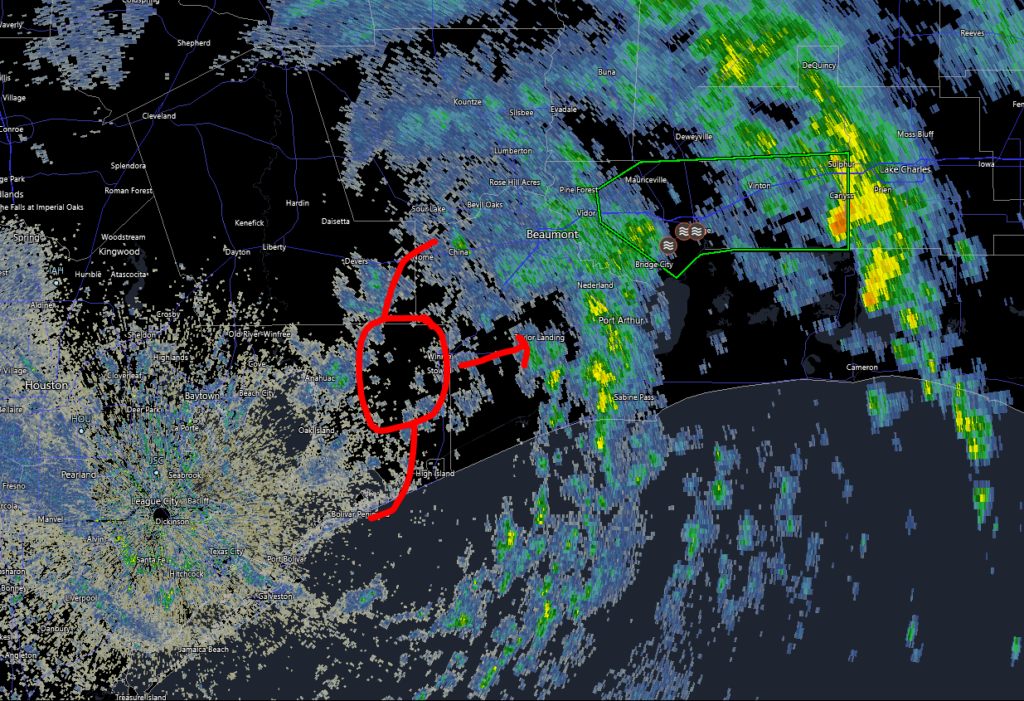 Maximum sustained winds are 40 mph, but in the Houston area, most sites are no longer reporting wind gusts, and those that are report fairly benign gusts. Nicholas is done with us, and it's a reminder that wind and surge are issues here too. The next act will be rainfall and flooding along the central Gulf Coast. About 6 to 10 more inches of rain is possible in eastern Louisiana, southern Mississippi, southern Alabama, and parts of the Florida Panhandle from Nicholas as it very, very slowly creeps east across Louisiana tomorrow and Thursday before dissipating.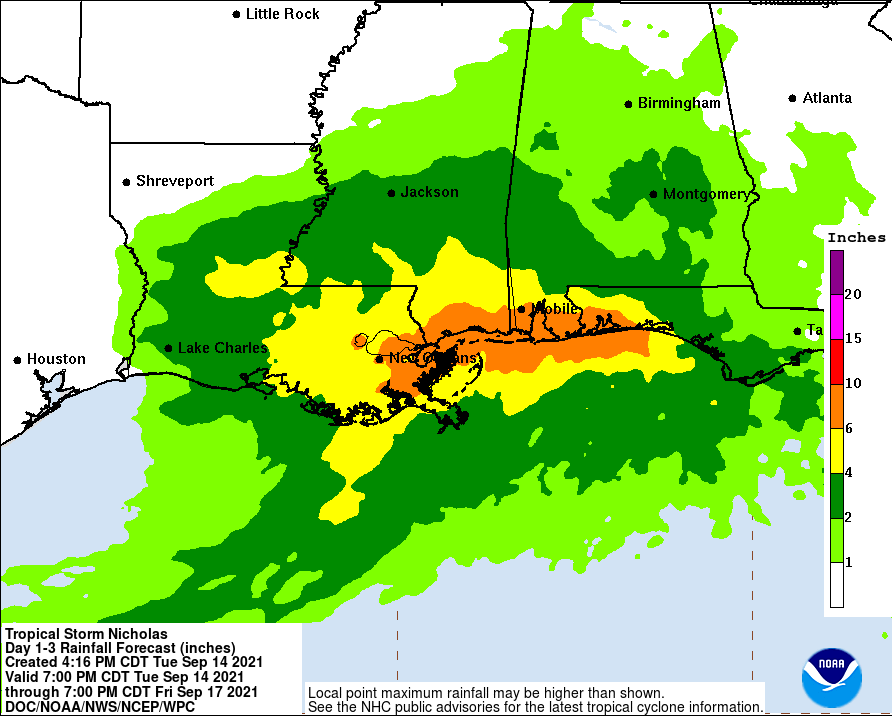 Hopefully the flooding will not be too serious in those areas, particularly those still very much recovering from Ida.
Back here in Houston, we get to look forward to 2 or 3 days in a row of calmer weather.
Wednesday through Friday
Look for a mix of clouds and sun all three days, with perhaps more sun than clouds on Thursday and/or Friday. Highs will be in the mid-80s tomorrow, upper-80s on Thursday and 90 or so on Friday. Morning lows will be tolerably in the low-70s tomorrow to perhaps mid-70s by Friday in spots. Rain chances are not zero, and it's possible we could get a few showers or storms here or there, but those should be fleeting and isolated.
Rest of the tropics
A lot of folks are beginning to ask questions about Invest 95L, a tropical disturbance wayyyyy out in the Atlantic. The National Hurricane Center gives it a 90 percent chance of developing by the weekend.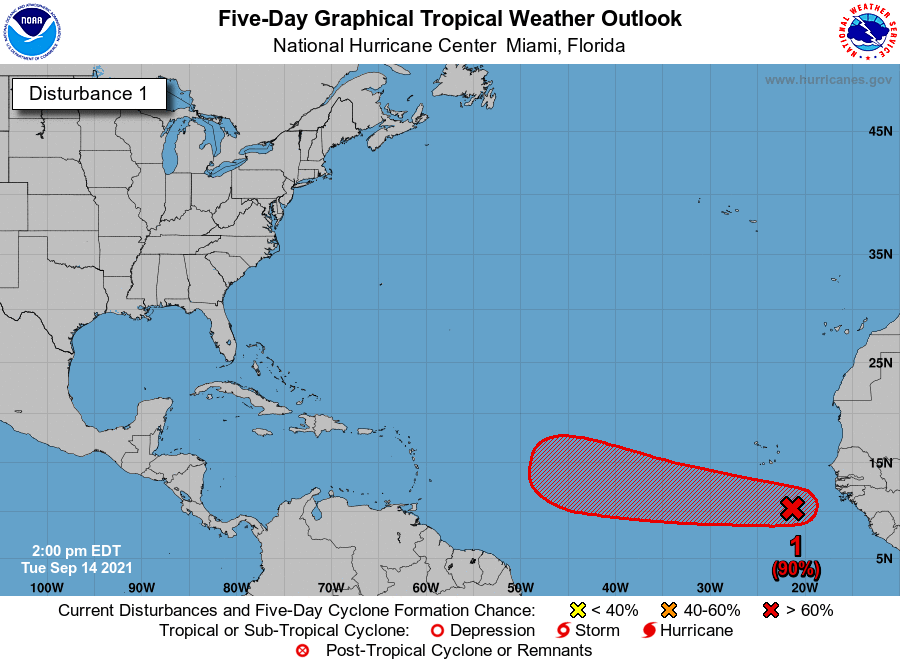 First, let's just breathe after Nicholas for a moment.
Second, it appears that the models are split into two camps with respect to 95L. Those that strengthen it quickly over the next few days turn it north into the open Atlantic quickly. Those that don't, keep it coming west or west-northwest into the islands or just north of there by the weekend. So far as I can tell, there is not one single ensemble member of 85 on either the GFS or Euro that delivers 95L into the Gulf of Mexico. Most turn it out to sea before getting to the islands. Still, it's probably something to check in on again in a few days. But at this point, we don't view this as a serious concern for the Houston area. Rest easy tonight if you're able.
A final word
Thanks to all of you for your kind words of support and encouragement through yet another storm. We are grateful to those of you that choose us and share us with your friends and family. This certainly was not an easy forecast, but we tried our best to manage expectations throughout. We always put a lot of thought into our word choices and the messages we want to send, and it's a responsibility we don't take lightly. Certainly a few lessons learned from the ramp up in intensity last night that we'll carry forward with us for the future too. But, whether you're a new reader or a longtime reader, thanks for sticking with us, and we hope to be your choice during the next storm, whenever it may occur.
Eric will have our usual daily update in the morning.