Good morning. Houston will see one more partly to mostly cloudy day before a string of mostly sunny days. Temperatures will likely reach the low 90s during the coming period, but we're increasingly confident that some sort of front will make it through our area during the middle of next week. How strong? We'll have to wait and see.
Thursday
Although Nicholas has dropped below tropical depression strength in Louisiana, we're continuing to see wrap-around clouds and light northerly winds from the system. This will contribute to another mostly cloudy day, and should help to keep highs in the mid- to upper-80s for most of the area. A little bit of misty rain is possible, but most of us should remain dry. Lows tonight will drop into the mid-70s.
Friday
We'll see a mix of sunshine and clouds on Friday, and the return of light southerly winds temperatures will probably nudge up to around 90 degrees. We can't rule out a passing shower, but any rain should be fairly isolated and fleeting.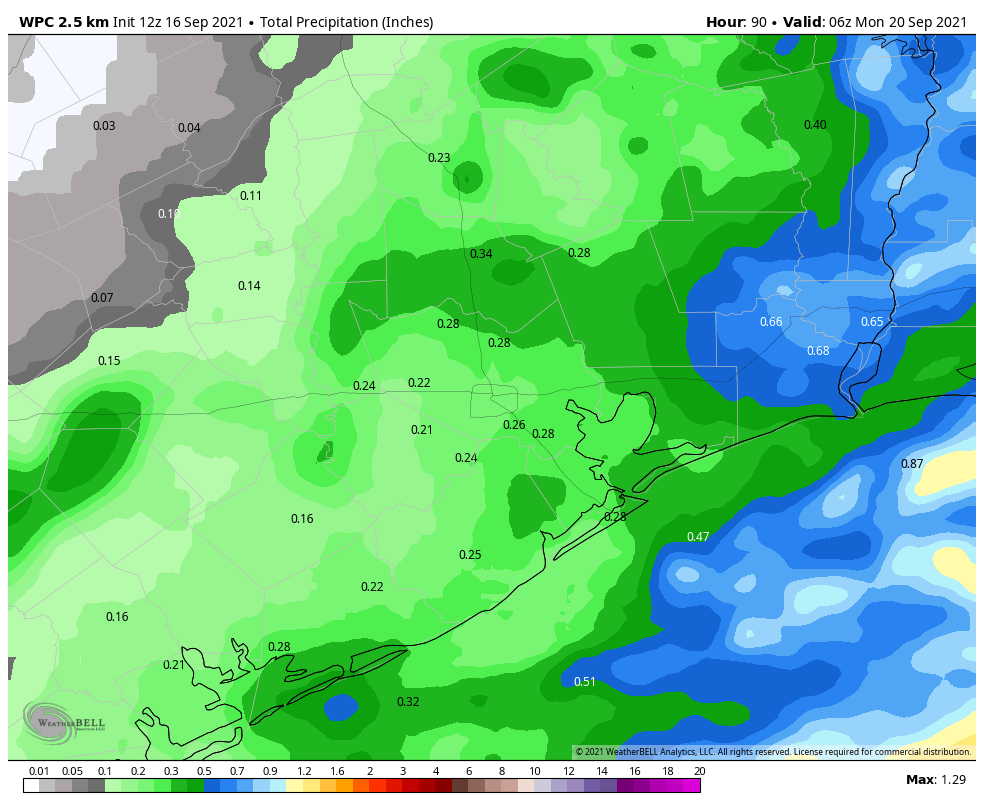 Saturday and Sunday
The weekend should see mostly sunny skies with highs in the neighborhood of 90 degrees. Some showers will be possible as moisture from the Gulf of Mexico increases, but rain chances on both days are probably only about 30 percent now. This should be one of the last truly summer-like weekends of 2021, so if the beach is your thing, do your thing.
Next week
We'll remain in a summer-like pattern through about Wednesday of next week. After that time it does look like some sort of front will push through, although whether its the "upper 60s and some drier air" kind of front or something more like "60 and unbelievable" is yet to be determined.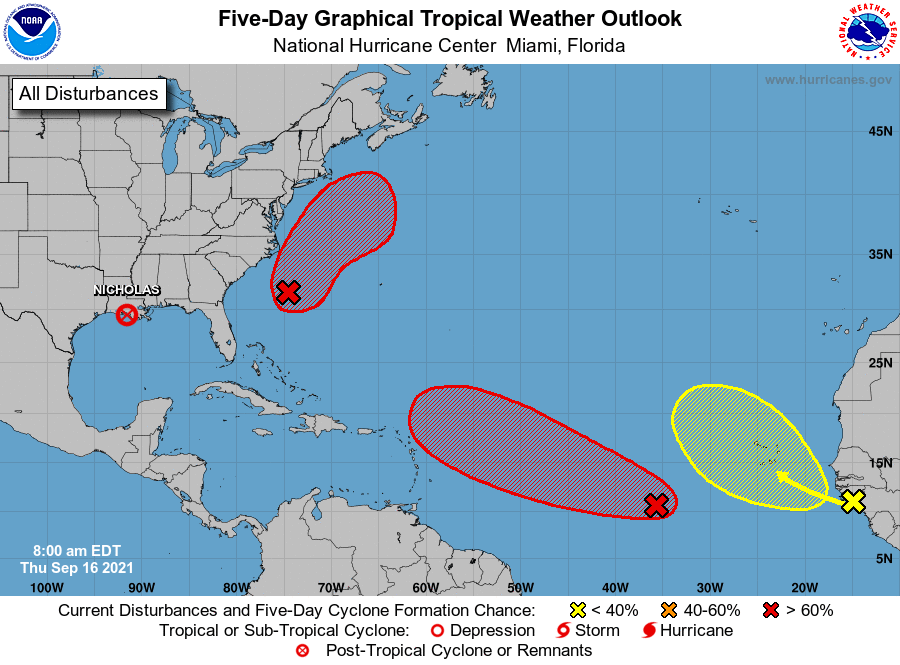 Tropics
There's nothing for the Gulf of Mexico to be concerned about now, or likely for at least the next several days. The end of the tropics season for Texas is near, but we're not ready to make that call yet.