Good morning. Temperatures are moderately cooler this morning, with most of the region away from the coast seeing readings in the upper 60s. We'll see one more slightly cooler night before July-like weather returns to the area this weekend. I apologize if we sound like a broken record, but we try to report things like they are, and the reality is that this unseasonably hot pattern is unlikely to change for the next 10 days. We are likely to set several high temperature records, as well as high minimums overnight.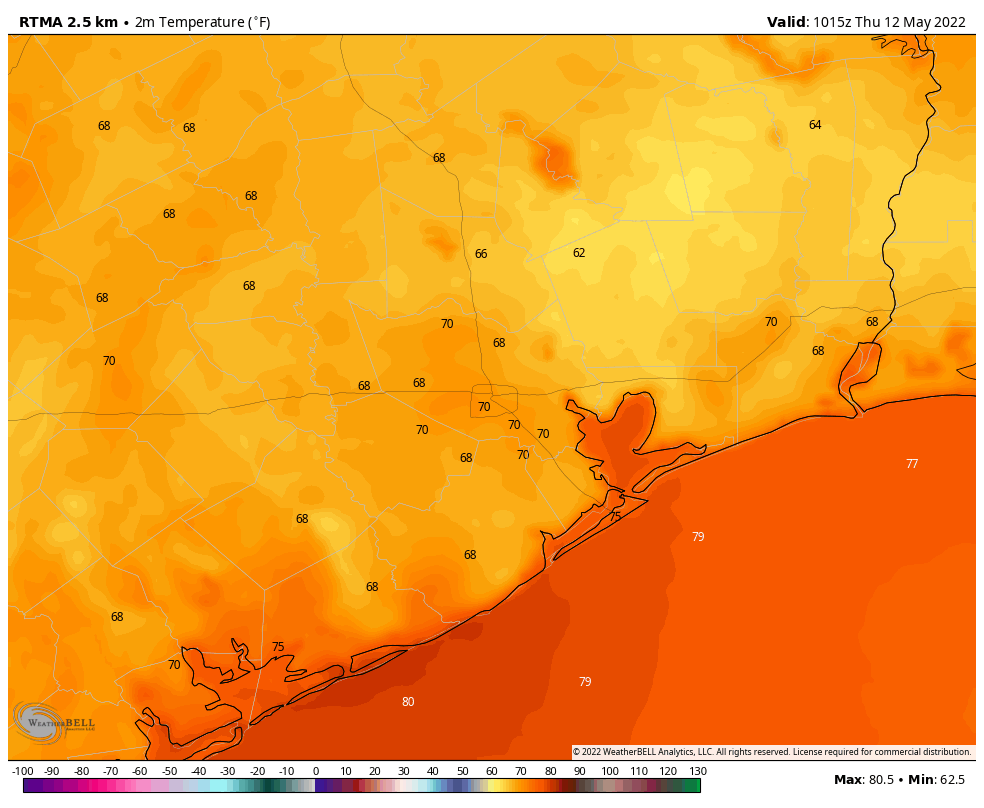 Thursday
Skies will be mostly sunny today, with highs in the mid-80s. Winds will be fairly light, out of the south to southeast at 5 to 10 mph. Due to the diminished onshore flow we can probably anticipate one more night with overnight lows falling into the upper 60s tonight for areas well away from the coast. It won't feel "cool" by any means, but it will sure beat our lows next week which may be as much as 10 degrees warmer.
Friday
Expect mostly sunny skies, with highs in the mid-90s and southeasterly winds at 5 to 15 mph. Overnight lows will be a touch warmer than Thursday night.
Saturday and Sunday
On Saturday, rain chances with an associated disturbance in the upper atmosphere have decreased to the point where I'd probably put them at 10 percent for areas west of Interstate 45, and 20 percent for areas east. This means that, for the most part, Saturday should be sunny and hot, with highs in the mid-90s. Expect winds at 5 to 10 mph with some higher gusts. Sunday will be the same, except the chance of rain will be near zero percent.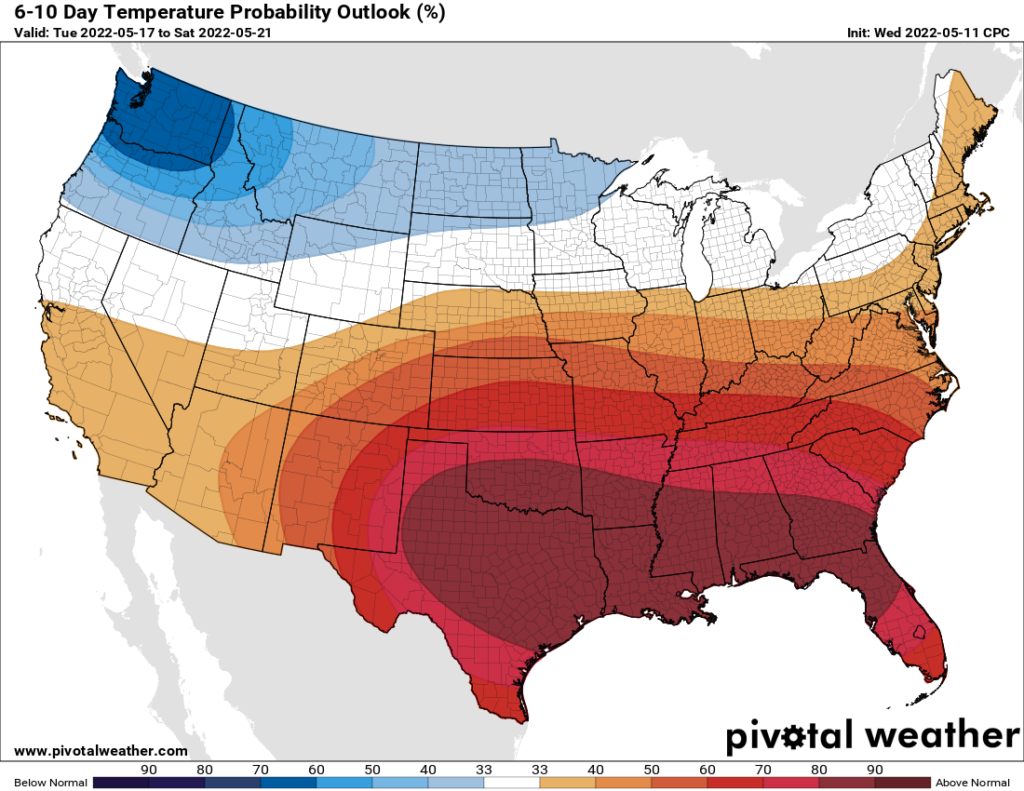 Next week
Enjoy conditions this week, because next week high pressure is likely to tighten its grip even further on our region. We are talking highs in the mid- to upper-90s with overnight lows in the mid- to upper-70s for most of the region. Rain chances look to be close to nil until the weekend, at least. Some relief may finally come Sunday, May 22 or early the following week, but that's at the end of the forecast window, so my confidence in conditions then is very low.