Good afternoon, everyone. Before jumping into the forecast, I just wanted to provide some perspective. Since the National Hurricane Center began naming Atlantic storms in 1950, just two tropical storms have had their names retired: Allison, in 2001; and Erika in 2015. Soon we will have three, with Imelda.
Many readers will certainly remember Allison. It made me want to become a meteorologist. Tropical Storm Erika was a prodigious rainmaker that killed 31 people in Dominica and Haiti. There will be time over the coming days to put Imelda into historical perspective. But here are a few quick thoughts:
For parts of Golden Triangle, the rain intensity and impacts were worse than Hurricane Harvey, which is staggering.
For that region, Imelda is overall worse than Tropical Storm Allison was for Houston.
And in Houston, this Allison-lite. The heaviest rains (25″+) so far have been in relatively rural parts of Montgomery County. Amazingly, there are locations in Harris County under 1 inch for the entire storm.
Thursday evening
You don't need a meterologist to tell you that the incredibly productive rainfall band that began this morning in Montgomery and Liberty counties has sagged southward, soaked Harris County, and is now mercifully now moved toward the exits. It should (mostly) continue to push slowly out of Fort Bend, Brazoria, and Galveston counties between now and sunset.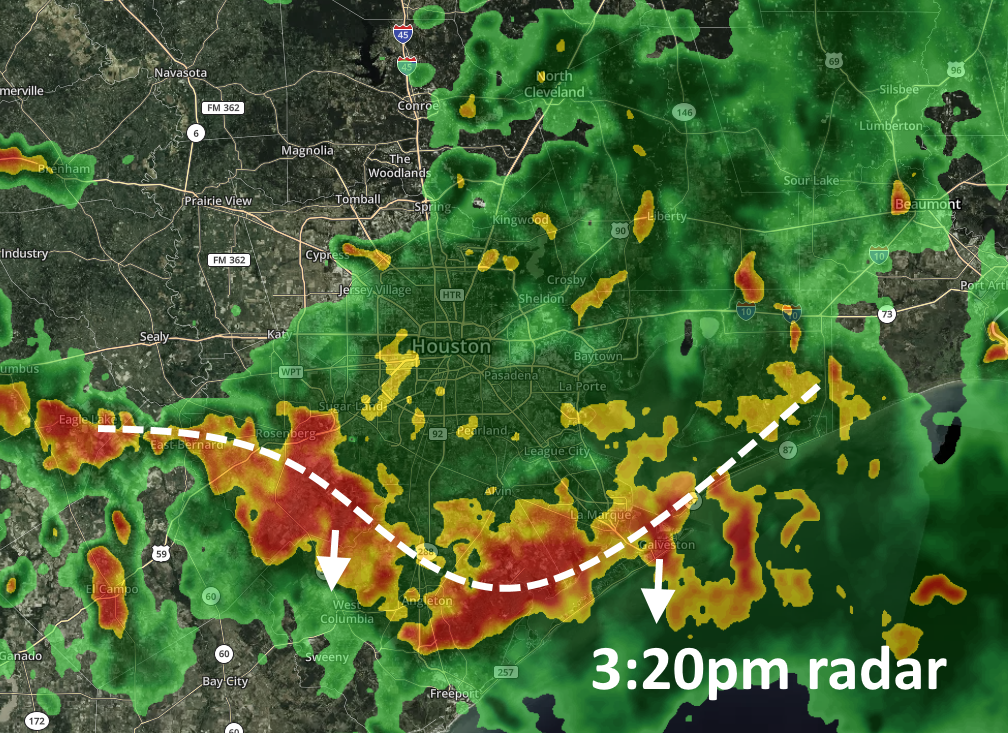 The atmosphere over Houston is pretty worked over. We should generally see diminishing storm coverage heading into sunset, and later this evening although we can't rule out the re-development of some showers and thunderstorms. For the Houston metro area, we feel pretty good about not seeing another super-organized band of storms like we saw today—or anything approaching it. Areas far north of Houston, and we're thinking more Walker and San Jacinto counties than Montgomery and Liberty counties, could see some more organized development later tonight.
Friday
Scattered showers will be possible Friday, but these generally should pop up, move through, and be done. They could exacerbate flooding in some areas, but their transience means they should not cause significant problems in and of themselves. Conditions continue to improve over the weekend.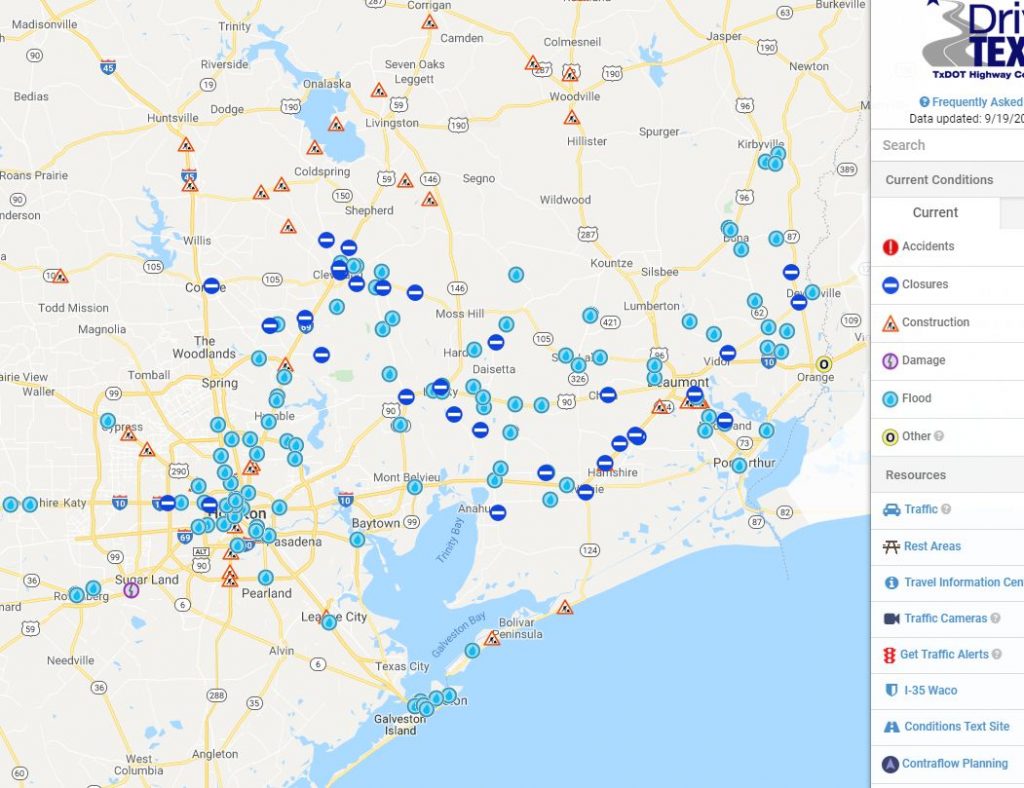 Alas the damage is done. Anyone traveling today likely had a rough go of things. If you can stay home this evening, please do so. The roads should generally improve for tomorrow morning, but that assumes the forecast behaves tonight. If you experienced flood damage today, I am so sorry. Imelda has sucked and needs to move on.
Note: The site will go down for 10-15 minutes at about 6pm CT Thursday to ensure another outage like Wednesday night does not occur.