As of midday Wednesday, we're starting to feel pretty good about the chance of Houston avoiding significant flooding from the remnants of Tropical Storm Imelda. We're not entirely in the clear, to be sure, but the threat is shifting east away from the metro area. First of all, let's take a big picture look at the radar at Noon.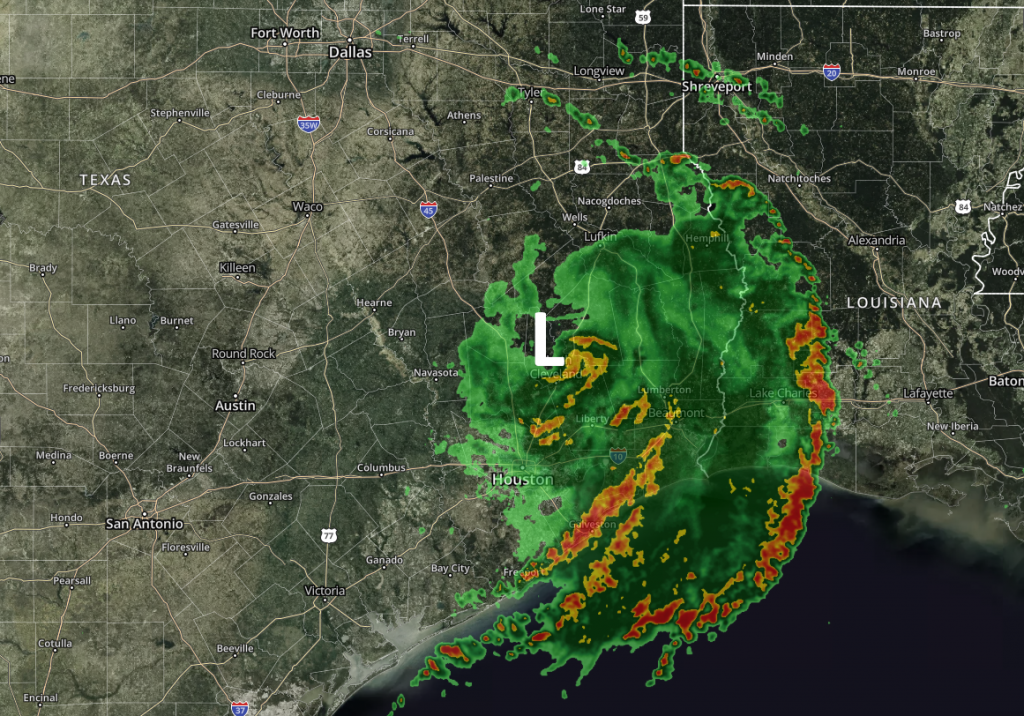 As you can see, Imelda's remains are producing a very broad circulation, with several distinct banding features from along the Texas coast to well into Louisiana and northeast Texas. Houston residents will also take note that these strongest bands are generally moving away from the metro area.
Based upon the latest modeling trends, we expect this trend to continue today. While the Houston metro area may see an additional 1 to 4 inches of rainfall over the rest of Wednesday and through Thursday (especially to the east of Interstate 45), the threat of sustained, heavy, and flooding rainfall is diminishing. We can see this based upon the HREF model output, which is an ensemble of several models that attempt to predict smaller-scale convection during rainfall events. Of all the models we've looked at so far during this event, the HREF has arguably done the best. Here is its output for now through Thursday.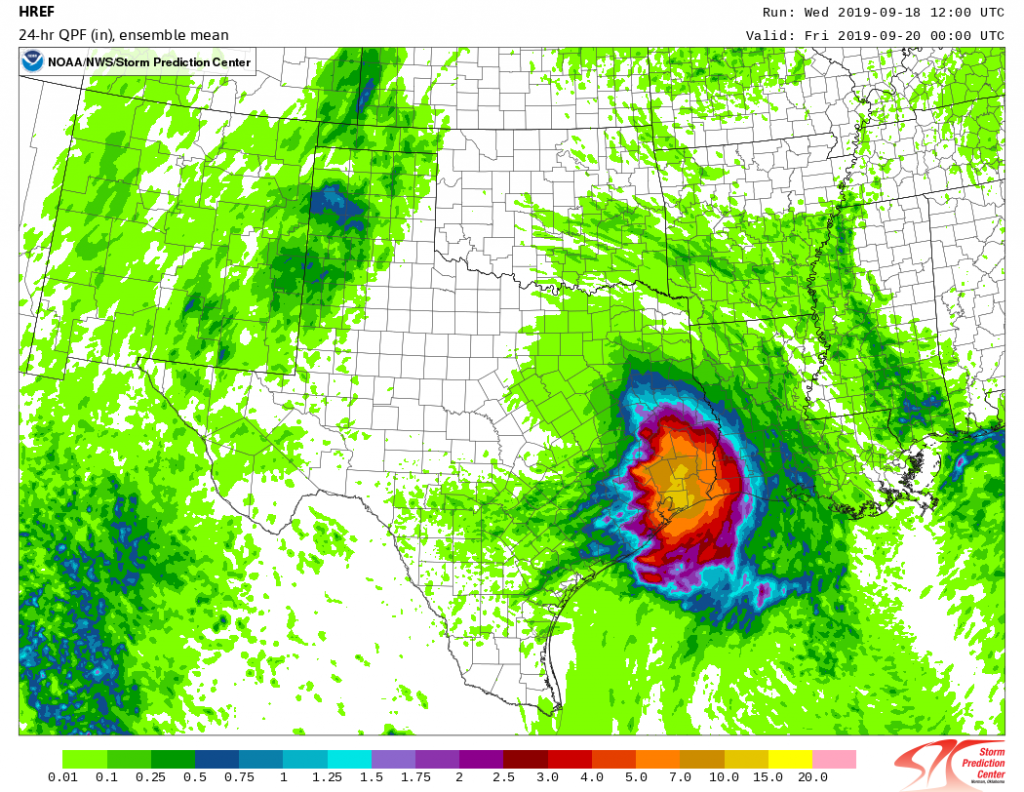 The bottom line is that right now we expect the Houston region, including hard hit areas in Brazoria and Galveston counties, to generally see improving conditions from here on forward. Intermittent storms may well pop up, but right now, we anticipate that most areas can safely return to business-as-usual activities. For areas east of Houston through Beaumont, however, we definitely have concerns about ongoing heavy rainfall, and will continue to monitor that situation.