We have two problems to solve right now in Houston. There's the abnormally hot weather (September is on pace to obliterate the previous warmest September on record), although I'm sure temperatures are now such that some of you are okay with things. There is also the drought. We've been nibbling away at that over the last 2 weeks or so with some daily showers and storms popping up across the area (including a spectacularly photogenic one yesterday).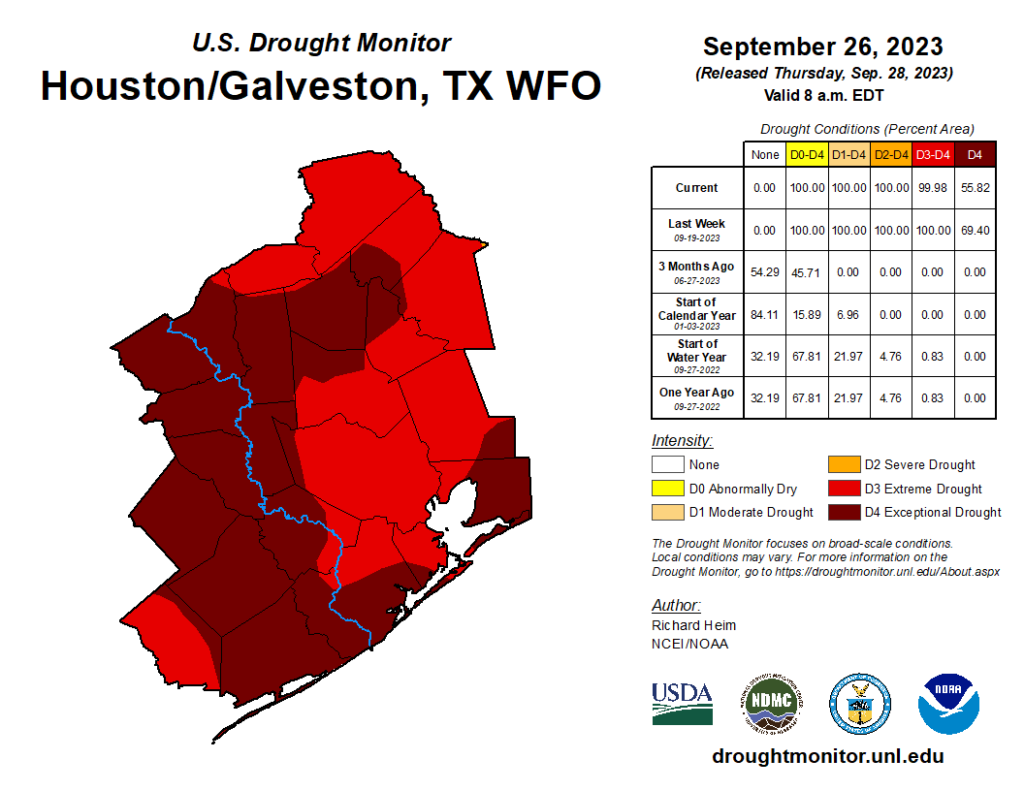 Yes, we've knocked back the extent of exceptional drought from 76 percent coverage at its worst to 56 percent today, but that's the hydrologic equivalent of getting a gratuitously indulgent slice of chocolate cake, having one small bite, and calling it a day. There is still work to be done.
More likely will be a legitimate cooldown next week, although that could come with some rain too. Eric said yesterday that if it does not happen, it's my fault. I could not agree more. Let's dive in.
Today through Monday
This forecast is pretty basic. Expect sun and clouds each day with highs in the mid, perhaps upper-90s in a few spots (near 90 or so at the coast), with lows in the mid-70s.
Each day will carry a very, very low chance of showers north of I-10. Better (but not high) chances will exist south of I-10, especially near the coast, down toward Matagorda Bay, and into the Victoria Crossroads. Most places won't get wet, but those that do could see some locally heavy, brief downpours.
Tuesday and Wednesday
As moisture increases and the "trigger" for showers edges a little closer to our area, we could see slightly better chances of isolated to scattered showers and storms here. We'll probably be talking about highs in the low to mid-90s, with lows still in the 70s.
Cold front!!!!
While models differ on the exact timing of things, it appears that sometime between Thursday and Saturday our first bonafide cold front of the season will finally push through the area.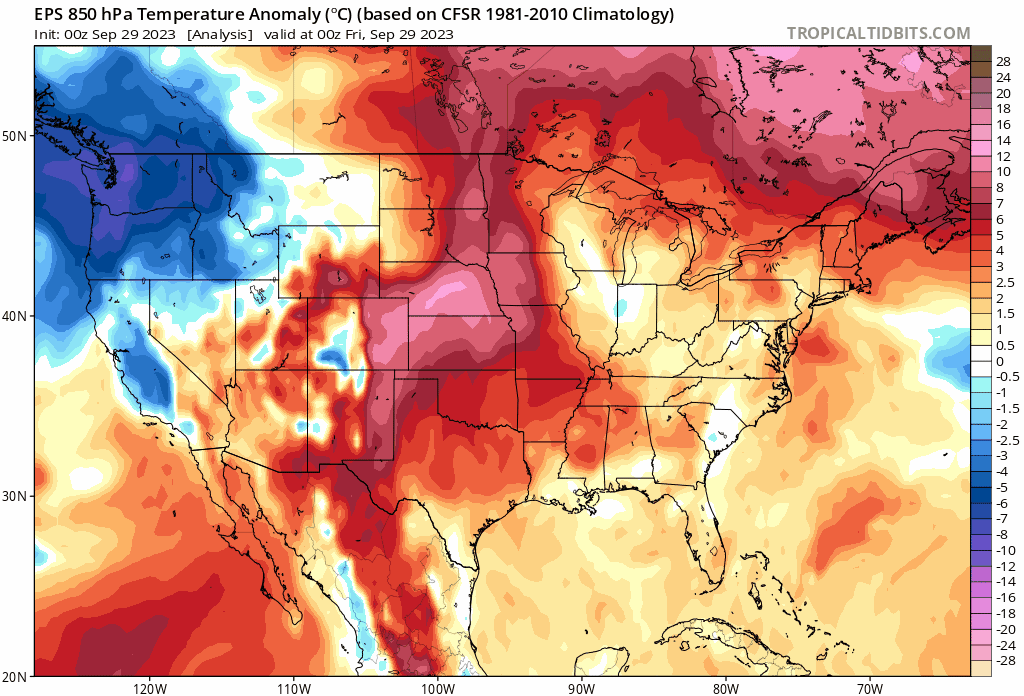 It should hopefully deliver some showers and storms, followed by cooler and much less humid air. We're probably looking at highs in the 80s and lows in the 60s along with comfortable humidity most days beyond Friday if all goes according to plan. Fingers crossed. We'll have an update on this for you Monday.