Houston has about two more months to go, in terms of prime time, for the 2020 Atlantic Hurricane Season. As long time readers of this site will know, the odds of Texas being hit by a hurricane after September 24th, are quite low. By all appearances, the next two months in the tropics will be quite busy, with the Atlantic's Main Development Region already starting to heat up. So we are going to have plenty of systems to monitor. To survive this period of anxiety, therefore, we should prioritize which tropical systems are worth worrying about.
And we're here to tell you, Houston, Tropical Depression Eight does not have the look of something we think the greater Houston area should worry too much about. The usual disclaimers apply, of course. This is the tropics. Things change. But at this point we're trending toward moderate to minimal effects.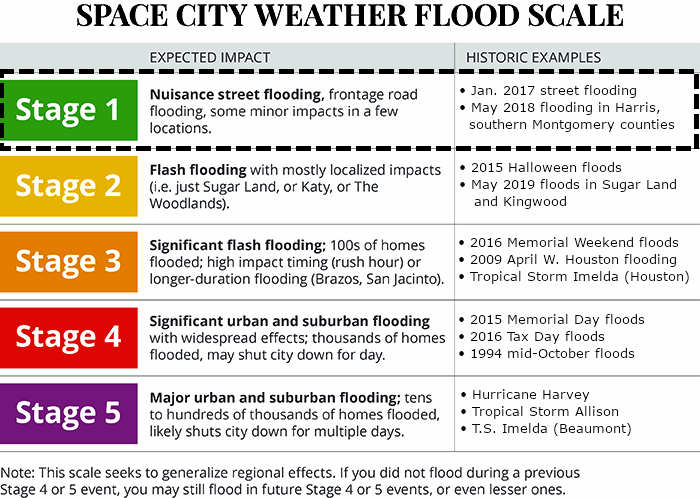 To that end we're lowering the entire metro area to a Stage 1 flood alert on our flood scale, bringing the coastal areas (previously Stage 2) into alignment with the rest of the area. Generally, we think most of the Houston area will see 1 to 4 inches of rainfall this weekend. The coast may see some blips above 5 inches, but over the course of a couple of days this should be manageable.
The biggest area of concern, in terms of rainfall, now appears to be an area from Matagorda Bay south to Corpus Christi, or Port Mansfield. We think there may be some bullseyes of 10+ inches in these areas. The depression, which may be on the verge of becoming Tropical Storm Hanna, is simply moving westward fast enough that it will hopefully limit long periods of heavy rainfall. We anticipate a landfall on Saturday morning, somewhere between Corpus Christi and Brownsville. Most of the strongest winds will be to the north of the landfalling location.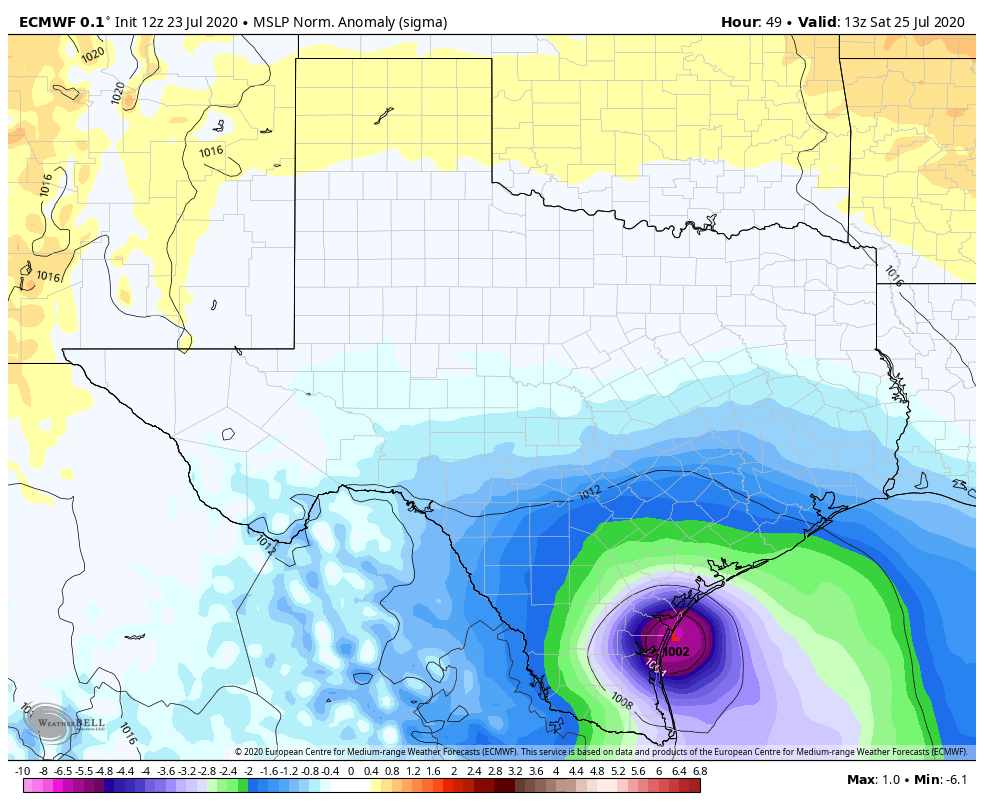 We will of course continue to track this depression, and if our forecast thinking changes we will update post haste. For now, however, you can expect a gray and wet weekend, but likely one without widespread street flooding, or worse.