Houston's abnormally toasty weather will continue for the next week, with a fairly stout ridge of high pressure helping to drive a warm southerly flow across the region. The only major forecast questions are: How warm will it get? And, how windy will Wednesday be?
Tuesday
There is a little bit more wind this morning, and this is helping to dissipate sea fog as it develops. Southwest winds will continue to build today, reaching gusts up to 20 or 25 mph. Skies will be partly sunny, and this will help high temperatures rise into the low- to mid-80s. Rain chances are near zero. Low temperatures on Tuesday night will struggle to fall below 70 degrees, and that southerly breeze may strengthen some as an upper-level low pressure system drops into North Texas.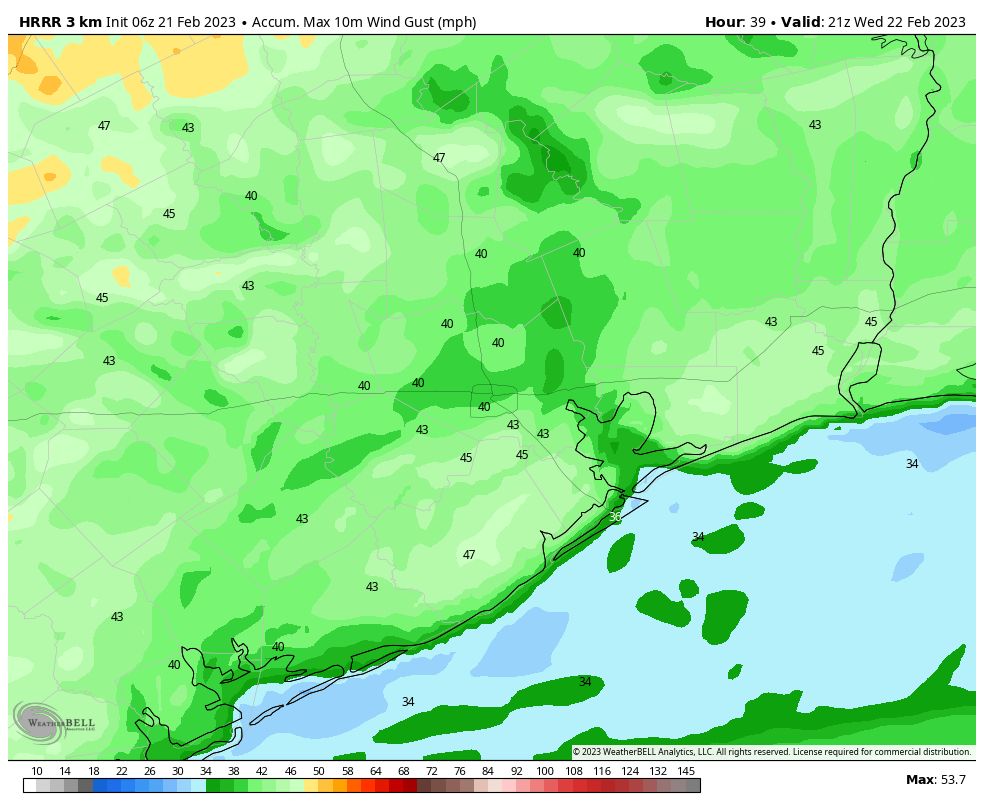 Wednesday
Due to the tight pressure gradient, we'll see strong winds on Wednesday, gusting to perhaps 40 mph. These will occur beneath partly sunny skies, allowing high temperatures to reach the mid-80s, with some far inland areas possibly reaching the upper-80s. It's going to feel pretty warm, y'all. Rain chances will be on the order of 10 to 20 percent.
Thursday and Friday
These will be a pair of warm, mostly cloudy days with high temperatures in the vicinity of 80 degrees. Winds, at least, will have slackened by Thursday morning.
Saturday and Sunday
More of the same is on the way for the weekend, although with the potential for partly sunny skies we may see highs slip into the low- or mid-80s. Rain chances look low, in the range of 10 percent, so any outdoor activities should be fine.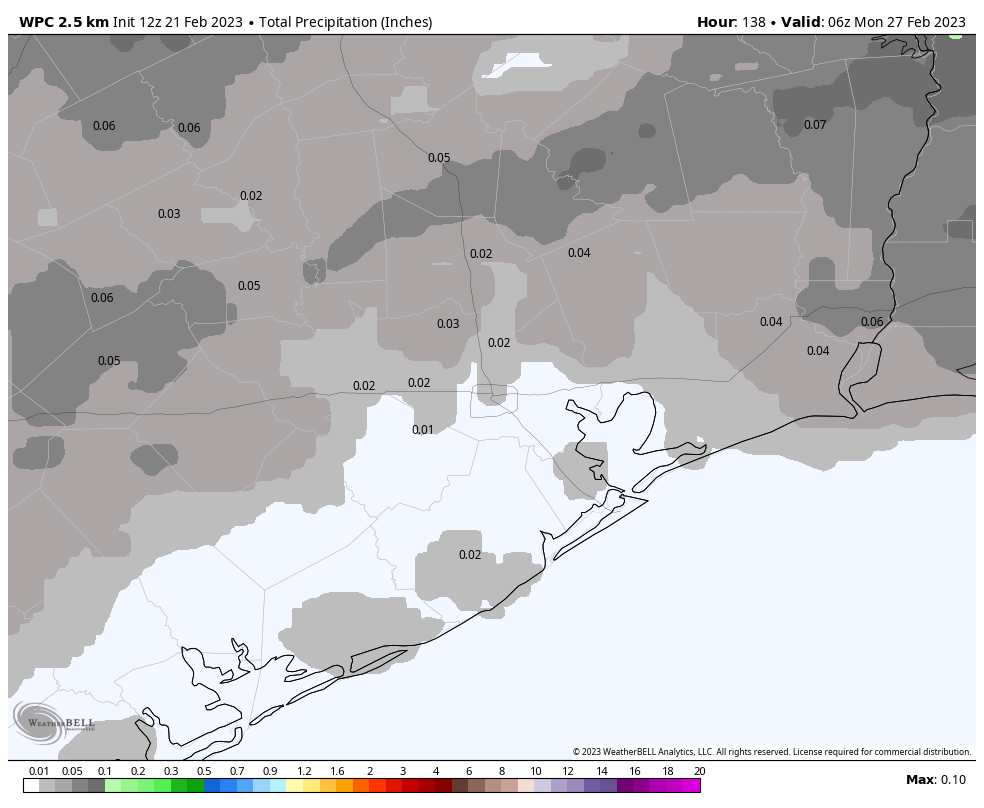 Next week
This very warm pattern may finally start to break down by late Sunday or Monday, as the dominant ridge of high pressure eases away. This may allow a weak front to push into the area, and introduce some drier air into the region. The global models aren't suggesting that we'll see a significantly cooler pattern for at least 10 to 12 days from now, however. The chance of significant rainfall looks to be really low for the next 10 days, as well, with only light showers possible for the most part.