The story of the day for our region will be winds, as the Texas coast is caught between a fairly strong high pressure system anchored over Cuba and Southern Florida, and a developing low pressure system over the Western United States. Gusts this morning could reach up to 40 mph as winds blow out of the southwest. This warm flow will yield daytime temperatures in the mid- to upper-80s across the area, which almost certainly will break the day's record high of 81 degrees, set in 2017.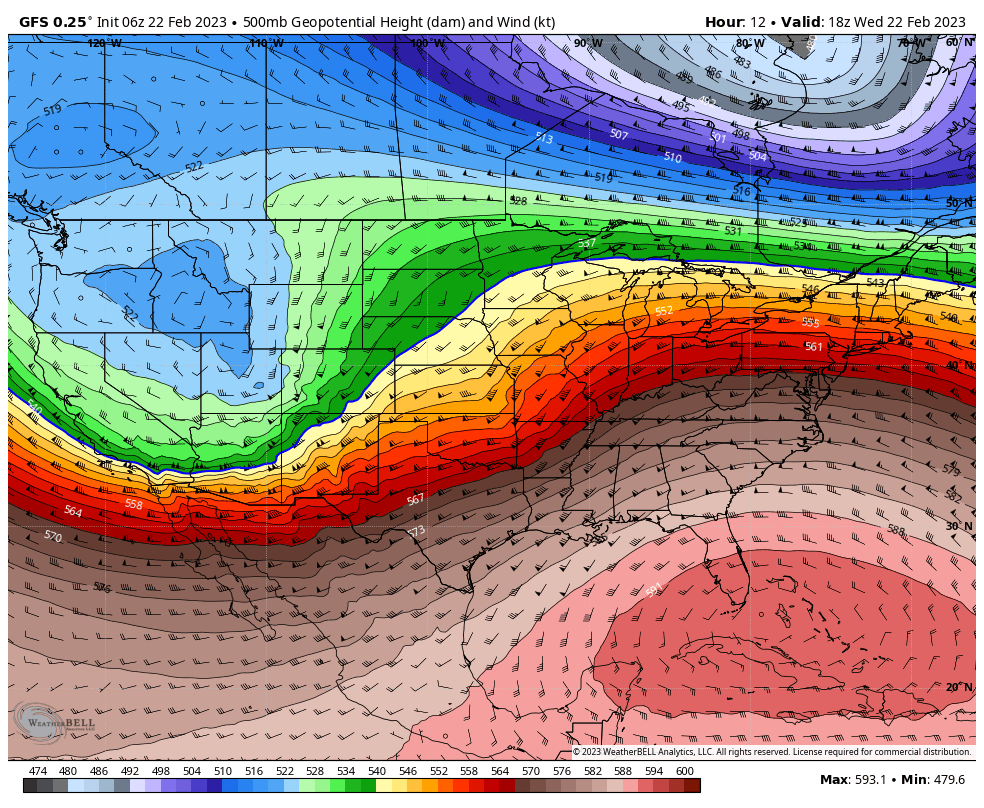 Wednesday
As noted above, winds will peak this morning, out of the southwest, with gusts up to 40 mph. Partially clearing skies this afternoon should provide a boost to temperatures, with much of the area reaching the mid-80s, and some areas warmer than that. There is a slight chance of rain today, primarily for areas north of Interstate 10. Any showers would be fleeting, however. Lows tonight will drop into the upper 60s.
Thursday
As winds die down early on Thursday, some areas of dense fog are possible. Otherwise, expect partly to mostly cloudy skies, which should help to limit high temperatures to the low 80s. Thursday night will be another warm one. A front will be approaching our region from the northwest on Thursday, but at this point I think it will stop short of substantially impacting the Houston metro area.
Friday
Stop me if I sound like a broken record, but we can again expect highs in the low 80s with mostly cloudy skies. And another warm night. Rain chances remain near zero through the end of the work week.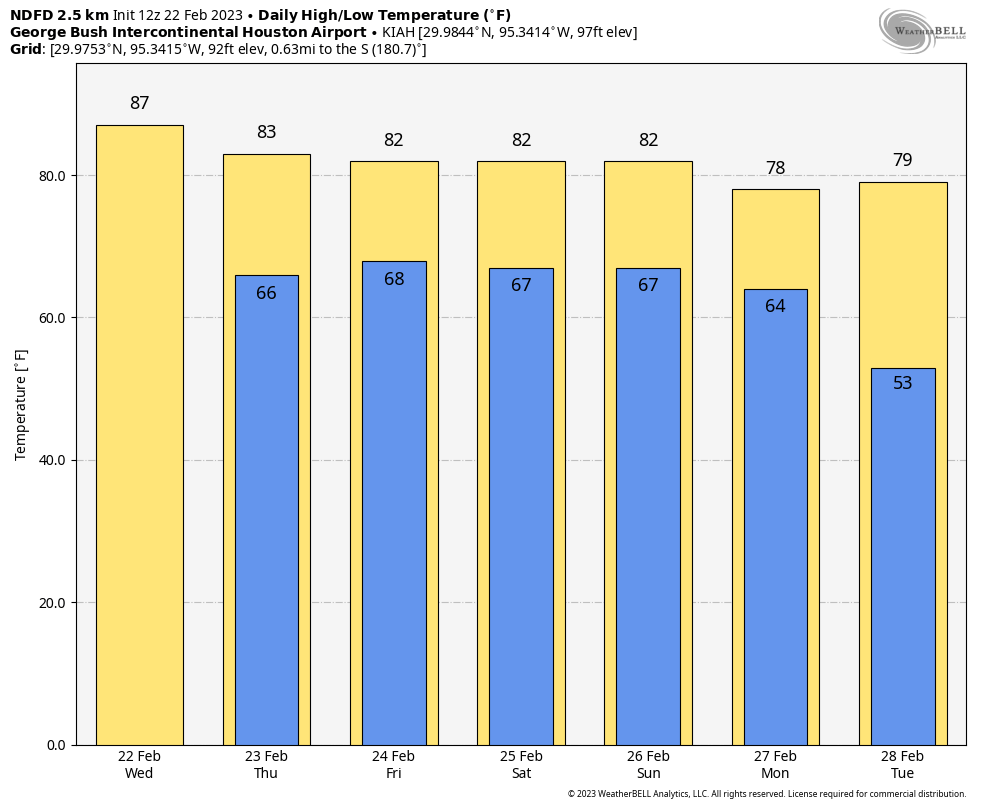 Saturday and Sunday
The weekend should bring more of the same, with muggy air, and partly to mostly cloudy skies and highs in the low 80s. Rain chances won't be zero, but they're probably on the order of 10 percent each day, with any accumulations being slight.
Next week
Some sort of weak front should move into our region next week as high pressure finally eases off. While this is likely to bring a modicum of cooler air, the bigger change should hopefully come in the form of a drier air mass. We may have to wait until next weekend before a chance of lows falling into the 40s returns to Houston. Rain chances, overall, continue to appear low for the foreseeable future.