Good morning. Houston will see a couple of days with slightly reduced rain chances, before the potential returns on Friday and persists through Labor Day weekend. We still don't see any signals for anything beyond street flooding, but the holiday weekend will be marred by on-and-off showers and thunderstorms, some of which will be at-times heavy. If you have outdoor plans I hope they include easy access to shelter from such storms.
Wednesday
Conditions in the atmosphere are a bit less favorable for heavy rainfall today, but there's still plenty of moisture to work with. Therefore while showers and thunderstorms will be somewhat scattered today, they're still going to develop, and move generally from southeast to northwest. Areas west of Interstate 45 are slightly more favored for rain today. With partly sunny skies I think we'll see highs this afternoon push up into the low-90s, or possibly mid-90s for areas well inland. Winds will be light, from variable directions, but mostly out of the southeast.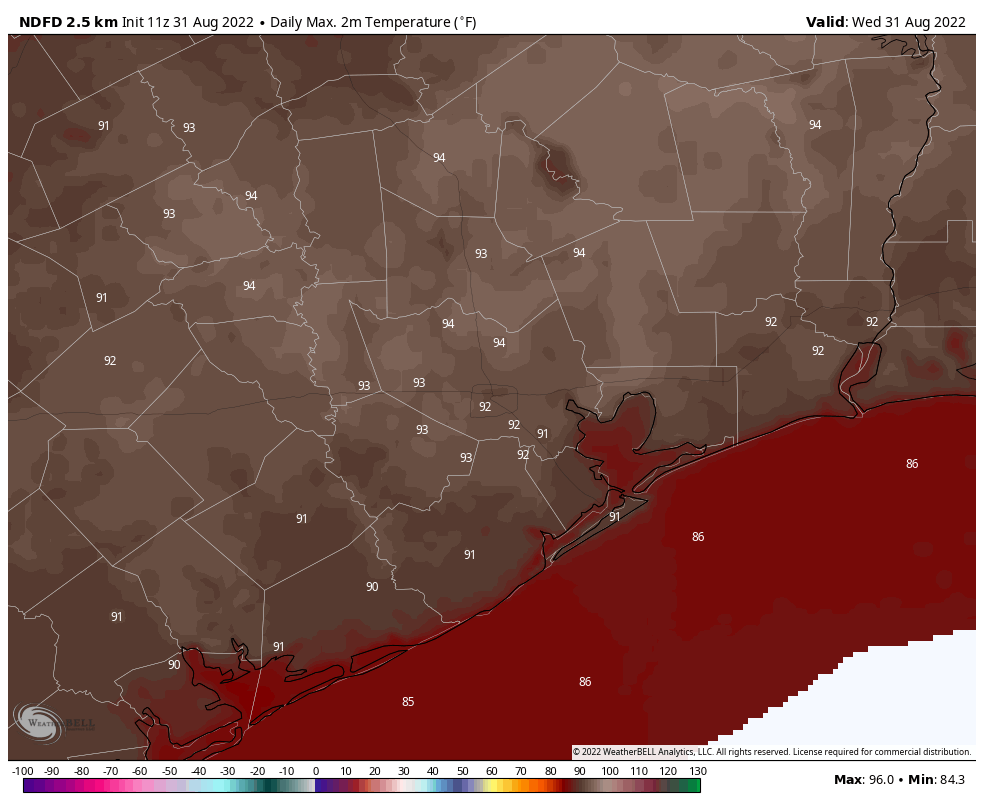 Thursday
This will be another day lacking ideal conditions for heavy rainfall, but we're still expecting about 50 percent of the area to see some form of precipitation, including a few stronger thunderstorms. Otherwise, expect partly to possibly mostly sunny skies, with highs in the low- to mid-90s.
Friday
Rain chances increase a bit during the day on Friday, and an increase in cloud cover should limit temperatures to the low-90s.
Labor Day Weekend
A weak front will nudge down into the area from the northeast on Friday night, and as this front more or less stalls over the Houston region we'll see a period of unsettled weather this weekend. (The front is going to do nothing for our sticky humidity or warm nights, alas). Areas north of Interstate 10 will probably be little drier than the coast, but most of the metro region should see 2 to 4 inches of rainfall through Monday with on-and-off showers. Some areas will, of course, pick up higher amounts. The increased cloud cover and rain-cooled air should help to limit high temperatures to the 80s for most of the region.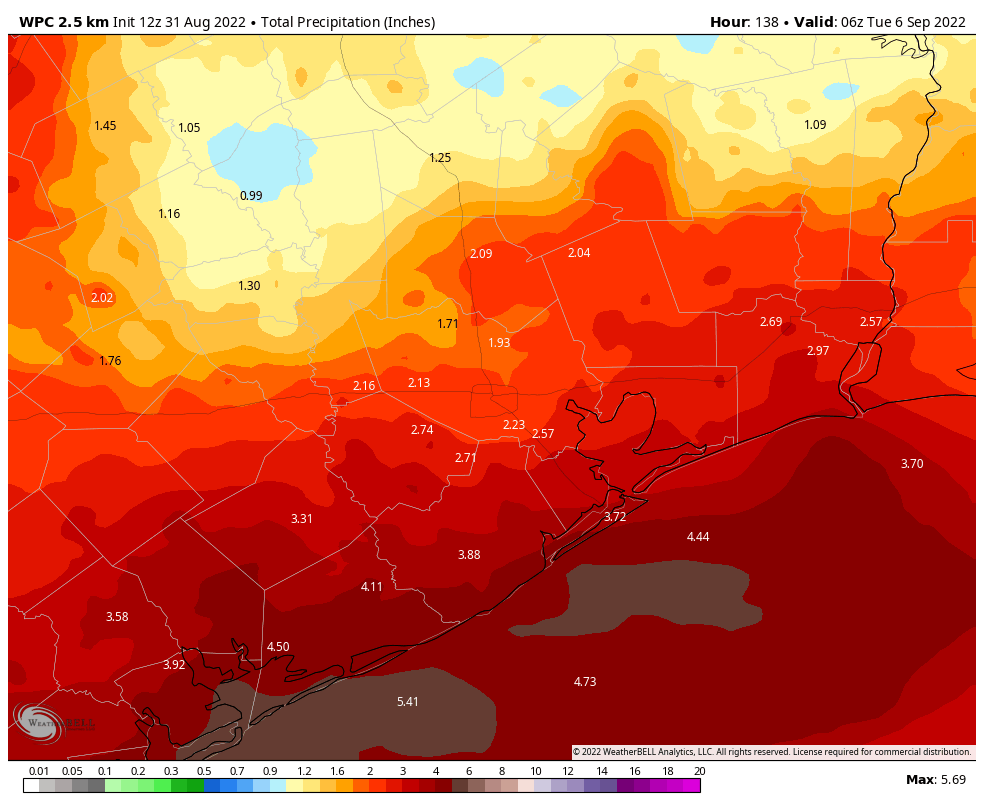 Next week
Honestly, this unsettled pattern does not look to change a whole lot next week. We should continue to see at least partly cloudy skies, healthy rain chances, and highs in the upper 80s as we get a little deeper into September.
Tropics
There remain no threats to the Gulf of Mexico for at least the next week or so, if not longer. This has been a remarkably quiet hurricane season. In fact, if there is no tropical cyclone in the Atlantic basin today, this would be the first August without a named storm since 1997. That is not a complaint.