Wednesday's high temperature across much of the metro area, beneath cloudy skies and on-and-off rain showers, peaked at about 90 to 93 degrees for most of us. Temperatures much of the day were in the 80s. While this was not "cool" by any stretch of the imagination, we are definitely bound for much hotter weather. The period from this coming Sunday through Tuesday should bring 100-degree heat for many inland locations.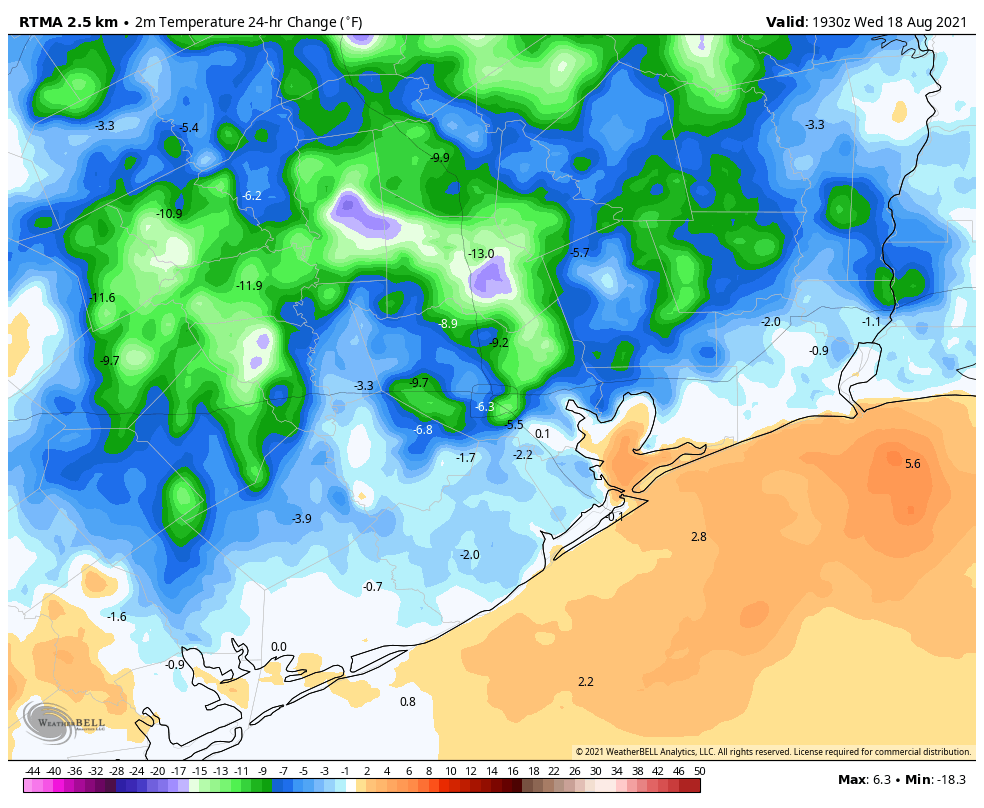 Thursday
For those still seeking a bit of rainfall, today will be akin to drinking in the last chance saloon. Although atmospheric moisture levels remain fairly elevated, we'll begin to feel the influence of high pressure expanding into the region. For this reason rain chances will likely be higher—maybe 40 or 50 percent—closer to the coast with lesser chances inland of Interstate 69 and Highway 59. These showers will be hit or miss, but a few isolated areas could pick up a quick inch of rain or so. Skies should otherwise be partly sunny, with highs in the mid-90s, and light southerly winds. Rain chances will drop as the Sun drops to the horizon.
Friday
As high pressure begins to fully assert itself, this should be a warm and sunny day with highs in the mid-90s. Rain chances will be on the order of 10 to 20 percent. Winds will be light, out of the south and southeast.
Saturday and Sunday
This will be a classic August weekend, with highs in the upper 90s to possibly 100 degrees by Sunday. Skies will be mostly sunny with generally light winds. Please take care outside during the hottest part of the day.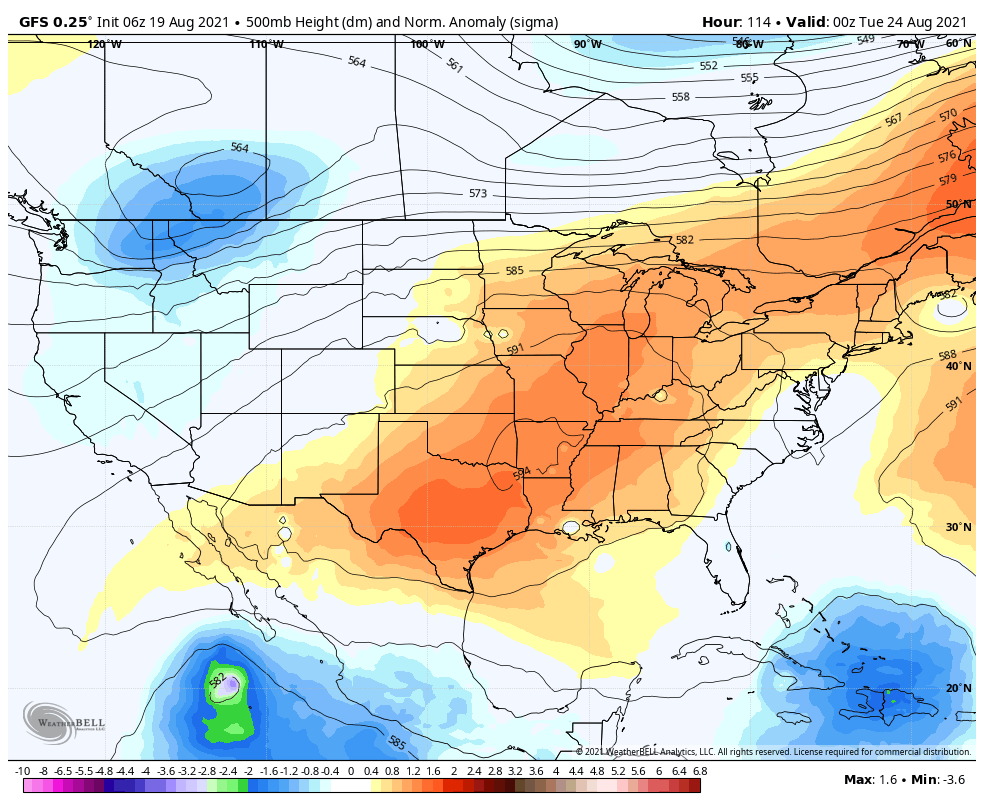 Next week
The heat remains turned up through Tuesday, with the potential for 100 degree days and lots of sunshine. A few more clouds return by Wednesday or Thursday, and as high pressure eases off we might even see some modest rain chances toward the end of next week. But it's still going to be hot, y'all.
Tropics
The tropics remain more or less the same. Hurricane Grace has made landfall in the Yucatan Peninsula, will cross the Bay of Campeche on Friday, and make a final landfall along the Mexico mainland on Friday night, likely as a Category 1 hurricane. There is less certainty about Tropical Storm Henri. The forecast models are really struggling with this system, and there is still some question about whether it will affect the northeastern coast of the United States late this weekend. There are no immediate concerns beyond these two storms.