We first released the Space City Weather app a little more than two months ago, and I wanted to give you an update on where we are, and where we hope to go. As a reminder, you can download the app on Apple devices here, and Android devices here. The app is free, and there are no ads, no in-app purchases, and no tracking or hoovering of your personal information.
The App so far
First of all, we could not he happier with the response. More than 75,000 people have downloaded the app on Apple and Android devices since its launch. This is a pretty phenomenal response, and we appreciate your interest. We also appreciate your patience as we know the app launched with bugs on both mobile operating systems. We think we've now squashed most of them, so be sure you've updated the app on your device to get the latest version. After updating, you can report bugs by emailing us.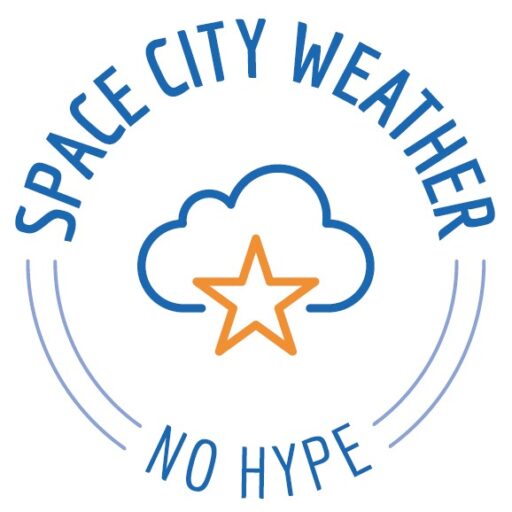 Plans for the App in 2022
Since the release of our initial app we have received a lot of feedback and feature requests. And we definitely hear you. To create the initial version of our app we exhausted all of our available funds, with the goal of creating a simple, functional app ready to go in time for the 2021 Atlantic hurricane season. We delivered that.
Now we are contemplating our next steps. After we hold our site's annual fundraiser in late October and November, we'll be able to set a budget for upgrades to the Space City Weather App in 2022. Our initial priority is to work with our developer Hussain Abbasi, to include some of our most requested feature upgrades:
A better radar: larger, time stamps, improved resolution
Increased number of locations: I.e. Sugar Land, Tomball, Beaumont-Port Arthur, Baytown, etc.
An hourly percent chance of rain
Metric unit option
Then, depending on the—cough, cough—robustness of our fundraiser later this year we hope to include some of these additional upgrades later in 2022:
Dark mode
Ability to comment on posts within the app
Tropical weather tab
Plans for the App beyond 2022
Beyond these, we have ideas for future upgrades. We're still not yet sure how to implement some of these, and some will require a lot of back-end work. So we want you to know we're considering these ideas, but don't have immediate plans to include them:
Pollen counts
Barometric pressure and trends
Portrait/horizontal mode
Apply watch support
Apple and Android widgets
As always, thank you for your interest in Space City Weather, and for your kind words about our efforts. Matt and I continue to feel as though it is a privilege to serve you all, and we greatly value the trust you place in us.