Overall, not a whole lot has changed since this morning's update. Even so, we wanted to provide the latest information we have. We're still watching for the potential of heavy rainfall beginning late tonight, through most of Labor Day; and then the eventual movement of what is likely to become Tropical Storm Gordon into the Gulf of Mexico later this week. While things can change, at this point we don't anticipate anything too extreme for southeast Texas. This isn't Harvey. It isn't Allison. Most likely it's just some heavy, tropical rains that the region can handle. If our thinking changes, we will most certainly let you know.
Labor Day rainfall
The National Weather Service has issued a Flash Flood Watch from midnight tonight through 7pm Monday. Given the slow-moving nature of a low-pressure system moving from the northern Gulf of Mexico toward the Texas coast, and through the region on Monday, we can probably expect widespread rainfall totals of 1 to 3 inches, with isolated totals of 5 to 6 inches (more likely closer to the coast, and the eastern half of the region).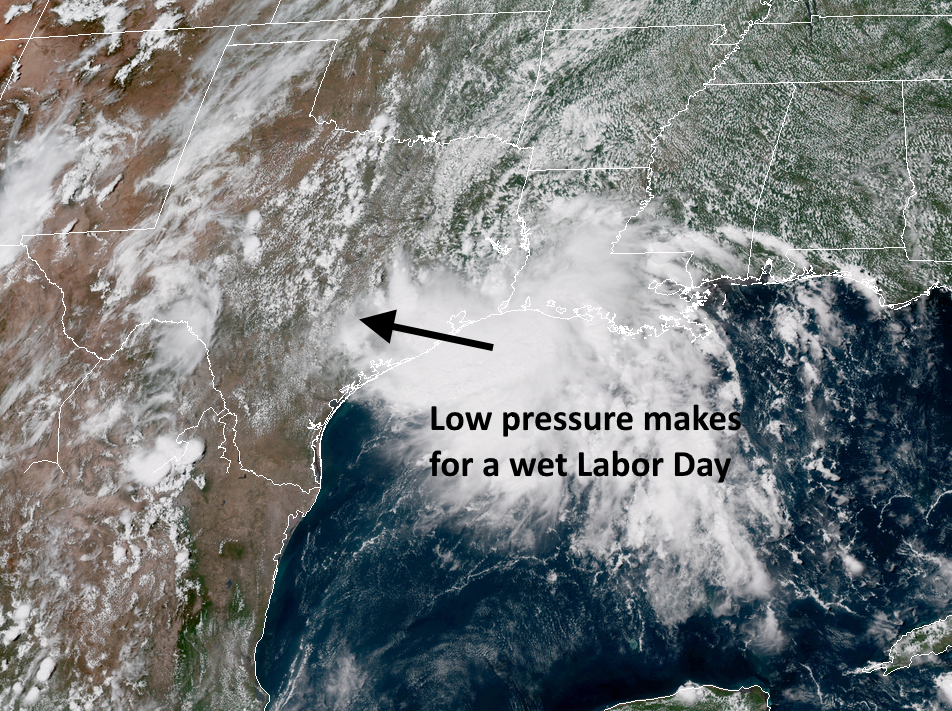 For the most part, these rains should be the kinds that lead to street flooding in hard hit areas, but we don't expect any significant or widespread creek and bayou flooding. I always hesitate to write that with these kinds of air masses, which can produce a lot of rain in a very short time, but as of now there is no strong signal for an extreme rainfall event for Houston.

Gulf tropical system
The National Hurricane Center has begun issuing advisories on what it is calling "Potential Tropical Cylone Seven," which should move into the Gulf of Mexico on Monday. This means the storm hasn't quite become a depression or tropical storm yet, but forecasters are confident the system will, and they want to begin issuing advisories because it is relatively close to making landfall. In this case, the hurricane center has issued a tropical storm watch for the Northern Gulf of Mexico coast from central Louisiana eastward through the Alabama coast.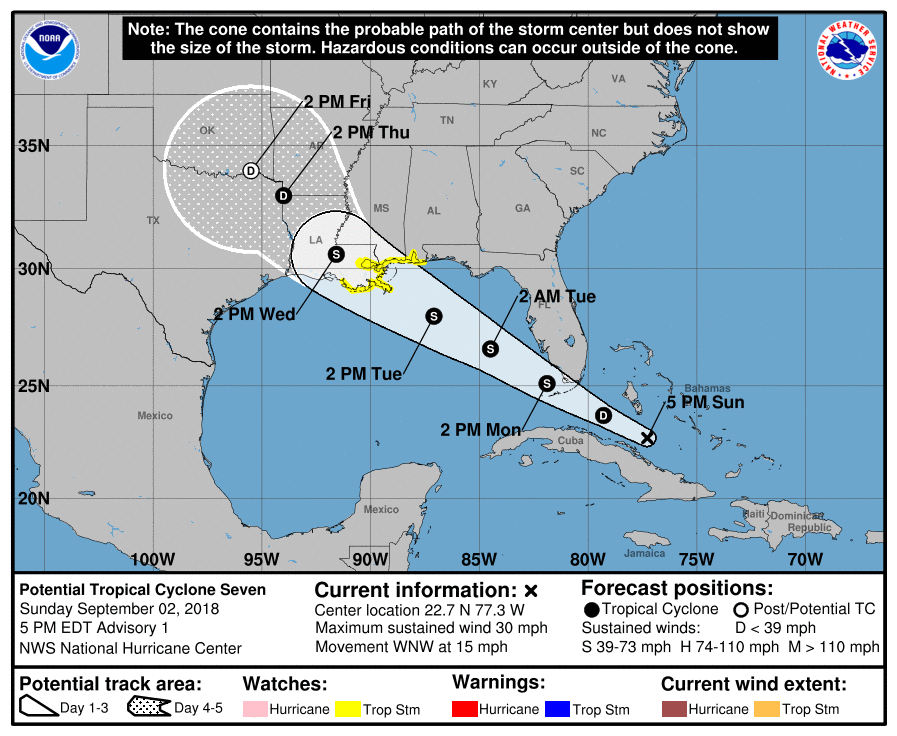 The forecast models have come into pretty good agreement with the track for this system (to be named Gordon), and although there is some room for uncertainty, most likely Gordon is bound for Louisiana. As it will be moving over the warm Gulf waters, the storm could become a strong tropical storm (or maybe even a Category 1 hurricane).
So what does this mean for Texas? Unless Gordon unexpectedly tracks more westward toward the Texas coast, the biggest question for our region is the extent of rainfall. If the storm holds to the forecast track, Houston is probably looking at something on the order of 1 to 4 inches of rain from this coming Thursday through next weekend. If the storm moves a bit more westward, and then slows down over Texas, we could see quite a bit more than that. But for now, most available forecast modeling indicates rain totals toward the lower end. Obviously, for now, we're in a watch-and-wait situation.