We've got a mixed bag of spring weather coming our way over the next two or three days, but we should be able to squeeze one pretty nice day out of everything. Top of mind will be today's chances of thunderstorms. While there is definitely a chance of showers or some storms, we feel pretty confident that the worst of the weather today will stay comfortably north and east of our region.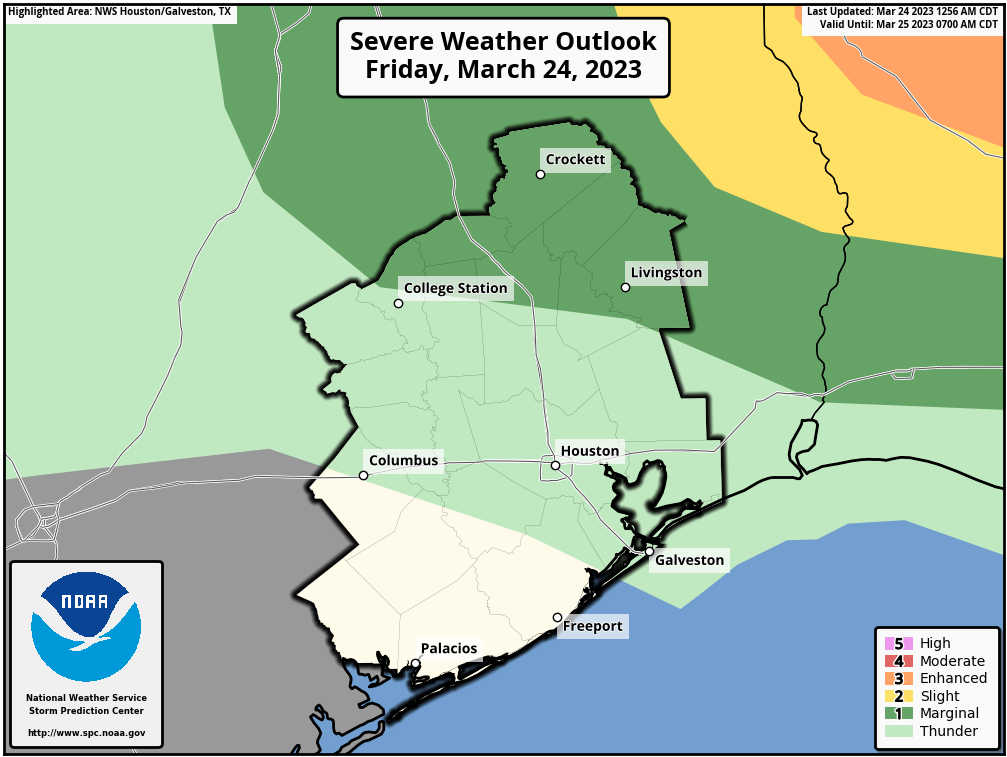 This morning
No serious issues are expected this morning. There will be a fair bit of low clouds and maybe some sprinkles, light rain, or drizzle around. Beyond that, nothing much.
This afternoon
Our cold front today and tonight won't be a classic one for us, where it pushes through with storms and we drop 10 degrees as it moves away. Rather, this will come in pieces. The first of those is this afternoon with a weak front or dryline (humidity & wind shift boundary) that pushes through. We think there will be at least a period of showers as that passes, but those may end up being primarily north of I-10. It's entirely possible that most areas south of I-10 get absolutely nothing meaningful today.
The highest chances of severe weather will be well off to our north and east, primarily into northeast Louisiana, southeast Arkansas, and northwest Mississippi. We think a pretty stout "cap" in the atmosphere will limit our chances. Again, capping just means that there's a layer of warming temperatures as you go up in the atmosphere which tends to inhibit storm development. Most modeling shows this cap holding through the afternoon. If the cap were to somehow weaken today (very unlikely), storms could fire up pretty quick, especially to the north and east of Houston.
Once that boundary passes and moves to our east, skies should clear out for the evening. It may actually be a lovely evening with lower humidity and warm temperatures. We'll top off in the 80s in most spots.
Tonight
Fog may briefly develop this evening before the final kick of drier air pushes in. Keep an eye out for that, especially along the coast, where it could linger into the overnight. Otherwise, it will be clear and comfortable with lows in the 50s to low-60s away from the coast.
Saturday
Tomorrow will be the type of day I'd look forward to in early May: Sunny and warm with low humidity most of the day. Expect highs to pop into the mid-80s, about 8 to 10 degrees above normal. Hey, break out the shorts!
Sunday
I think your chance of rain is higher on Sunday than it is most of the next few days. Here's the deal. We have a warm front coming north from the Gulf. Dewpoints are going to surge 15 to 20 degrees higher on Sunday, which means our comfortable Saturday afternoon air mass is going to be replaced by a Gulf-infused, very humid one on Sunday afternoon. The result? Scattered to perhaps numerous showers and thunderstorms.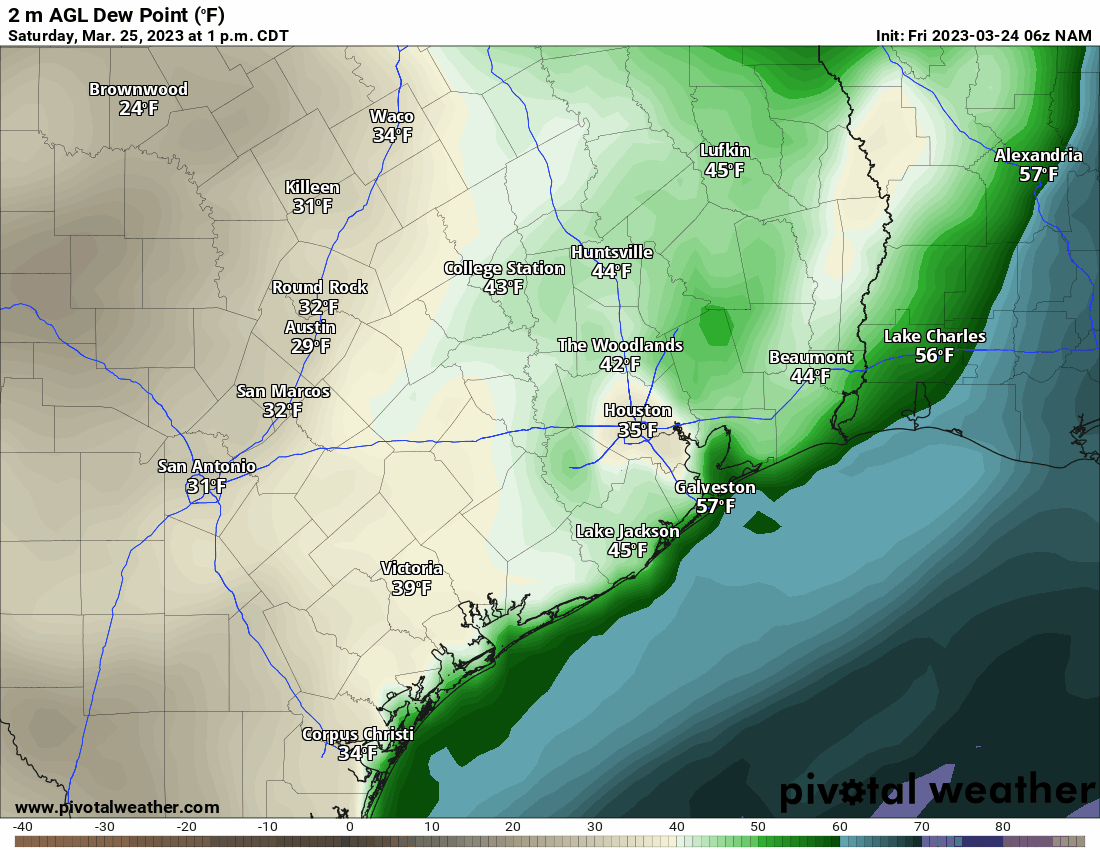 Warm fronts are always a bit tricky because they can surprise you on the active side. I don't want to say that Sunday will be a total washout for anyone, but we may need a follow up post on Sunday morning if it looks worse than expected right now. Prepare for some rain to interfere with your day. As a result of the clouds and higher humidity, high temperatures will peak cooler in the mid-70s after starting in the lower half of the 60s.
Next week
The weather for next week is a little tricky. We don't really have a dominant pattern in place. We'll probably see a weak front either late Monday or Tuesday that knocks back temperatures a few degrees. We'll then warm back up later next week, possibly significantly so. In terms of day to day specifics, there may be a decent chance of showers on either Monday or Tuesday, followed by a couple quieter days, and then more isolated to scattered storm chances before the weekend.