Good morning! Before jumping into the forecast we want to say a word about our annual fundraiser, which kicks off today. This is your chance to support Space City Weather, and the efforts of Eric, Matt, and the rest of the crew at the website. Your purchases and donations directly support our work, the operation and maintenance of the website, our app and its regular updates, and more. Because of your generous support we are able to offer Space City Weather for free, for everyone, without any nonsense such as tracking or intrusive advertising or clickbait.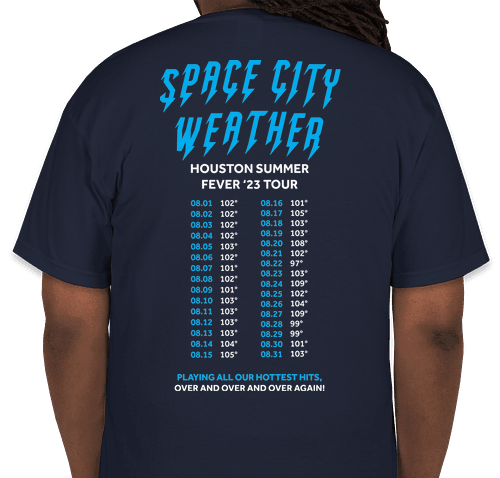 This year we're doing things a little differently. We've set up a store where you can purchase any number of different items and combine them for a single shipping charge. You can also simply donate money, if you like, which is greatly appreciated. We have three different t-shirt designs this year: The lightning shirt is something I've wanted to do since the heat wave of 2011, a riff on a rock concert t-shirt; The quadrant plays off our preference for the Astrodome to a heat dome; and for the first time since 2016, we're offering the original design of our first t-shirt. It ain't fancy, but it's the classic.
So if you're interested in supporting us, for a very limited time only, please visit our 2023 merch store. Thank you to all our supporters!
On to the weather!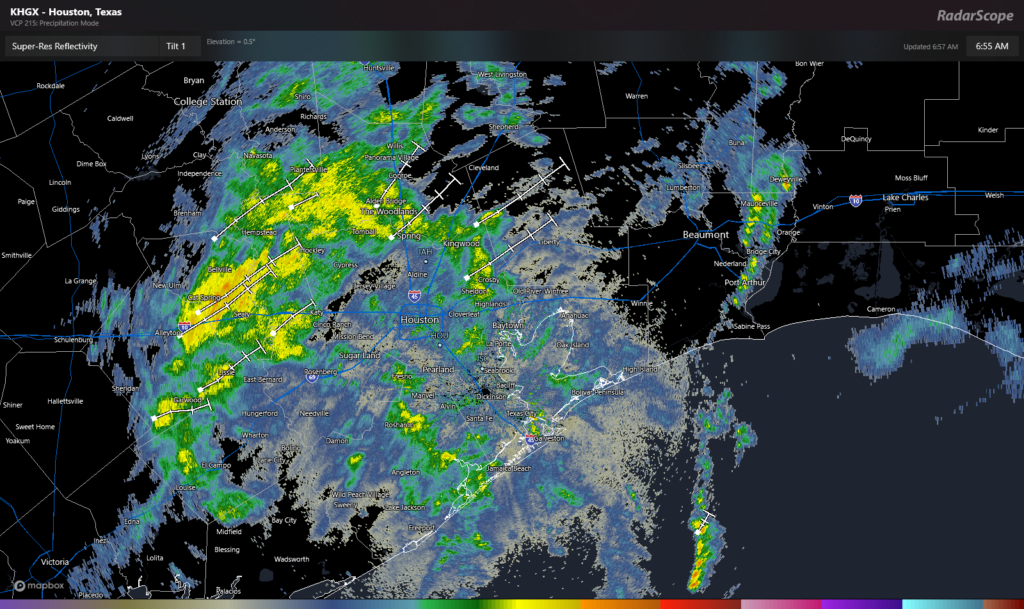 Today & Saturday
The apt word for this forecast is "dreary." No, it is not likely to rain the entirety of today and tomorrow. But there will be periods of light rain, drizzle, or even steady rain mixed in with drier, overcast stretches. The best chance of some heavier rain would probably occur tomorrow south of I-10. Temperatures won't go very far on either day. Temperatures won't go anywhere today, and if anything we'll see a slight drop in temperatures through the 60s and into the 50s. These temps will probably stay there most of tomorrow as well. If you've been longing for a couple gray days with chilly, damp weather, well, you're in luck!
Sunday
The back part of the weekend is probably the best chance for a bit of a respite from rain. I do still think there will be showers or light rain pockets around on Sunday. Rain may pick up in coverage and intensity from southwest to northeast in the evening hours. I'm banking on the first half of the day to be our winner of the weekend, which isn't saying much. it will still be in the low to mid-60s at best with clouds.
Monday
We start next week on a stormy note. A developing low pressure system in the Gulf is likely to fling a good bit of rain and a chance of thunderstorms our way Monday. Some of the rain could be heavy, especially south of I-10. We aren't necessarily expecting anything serious on Monday, but I do think we should keep an eye on things for isolated severe storms or localized flooding.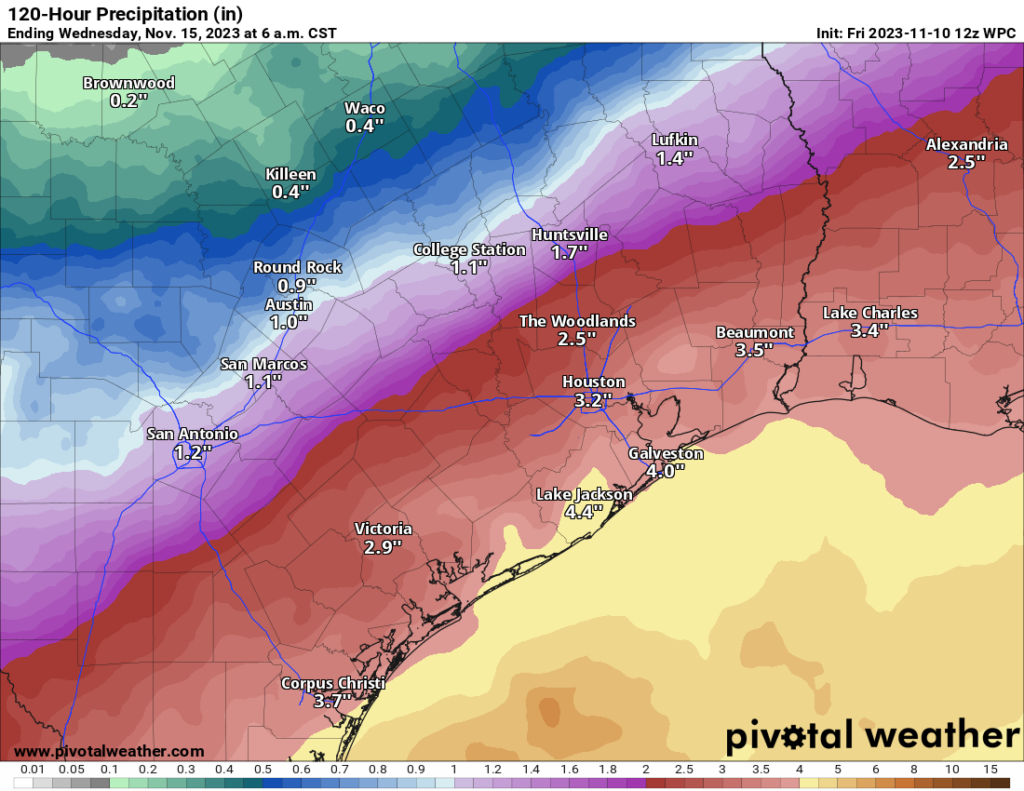 Coastal conditions will be notable Monday with gusty winds as high as 30 to 40 mph in gusts possible, in addition to some rough seas. Monday's highs will be in the low-60s, with lows again in the 50s.
Rest of next week
We should transition out of this pattern Tuesday, with only slight rain chances and decreasing clouds. Highs will be in the 60s again. We warm up Wednesday through Friday with temperatures rebounding into the 70s and lows back into the 60s. Our next cold front is probably arriving sometime next weekend. Details on what comes with that are too soon to say right now.