Good morning. After the healthy amounts of rainfall the region received on Thursday and Friday—most areas picked up 1 to 3 inches—I wanted to reset expectations for the remainder of the "wet" period that will last through Monday. We're probably not looking at any significant flooding, but it should be another wet and dreary day. Matt and I also wanted to take the opportunity this morning to thank veterans who have served our country. Veterans Day may be the one day we say it, but we appreciate our freedom every day of the year.
Finally, I wanted to remind readers that we have just kicked off our annual fundraiser, which will last for a limited time only. You can visit our merch store to purchase items or simply make a donation. Thank you for the tremendous response so far!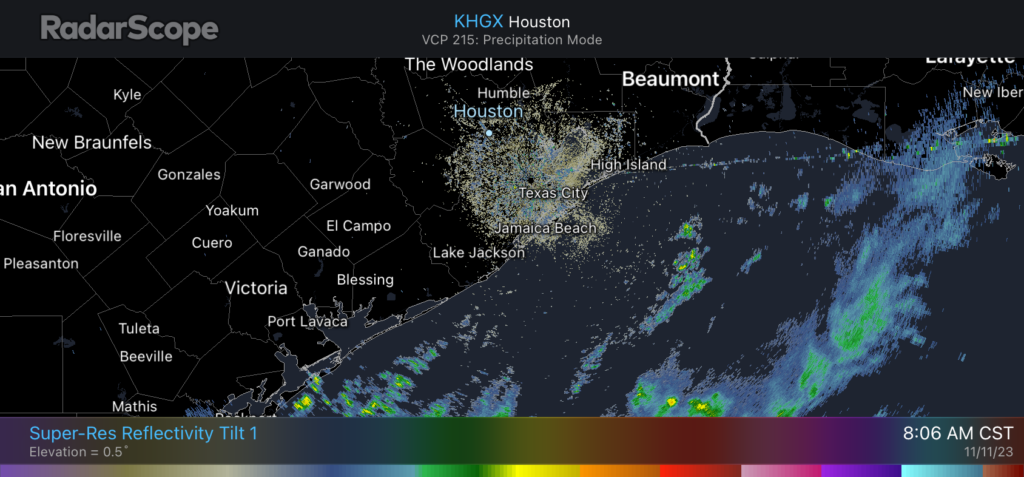 Saturday and Sunday daytime
The radar is quiet this morning, and based on the latest trends, I more or less expect that to continue for the remainder of today. Coastal areas, such as Galveston and Brazoria counties, are likely to see some intermittent, light to moderate showers. So rain chances for areas inland of Interstate 10 are probably 20 percent or less, with 40 percent or so for areas closer to the water. High temperatures on Saturday will reach about 60 degrees. Expect overnight lows to drop into the mid-50s. Sunday will probably be similar in terms of precipitation coverage, but highs should reach the mid-60s.
Sunday night and Monday
Rain chances will be on the increase beginning Sunday evening through Monday, as a low pressure system pushes into the area. There is not great consistency in the models here, but there are hints that some areas—again, most likely along or south of Interstate 10—could see some significant accumulations. Widespread rain totals may be around 1 to 2 inches, but some locations may pick up 3 to 5 inches by Tuesday morning. The bottom line is that you should plan for a wet Monday, especially closer to the coast. How disruptive might this be? It's impossible to say for sure. We're just starting to get into the realm of high-resolution models, so we should be able to soon tighten up this forecast. We will have an update on Sunday, if needed.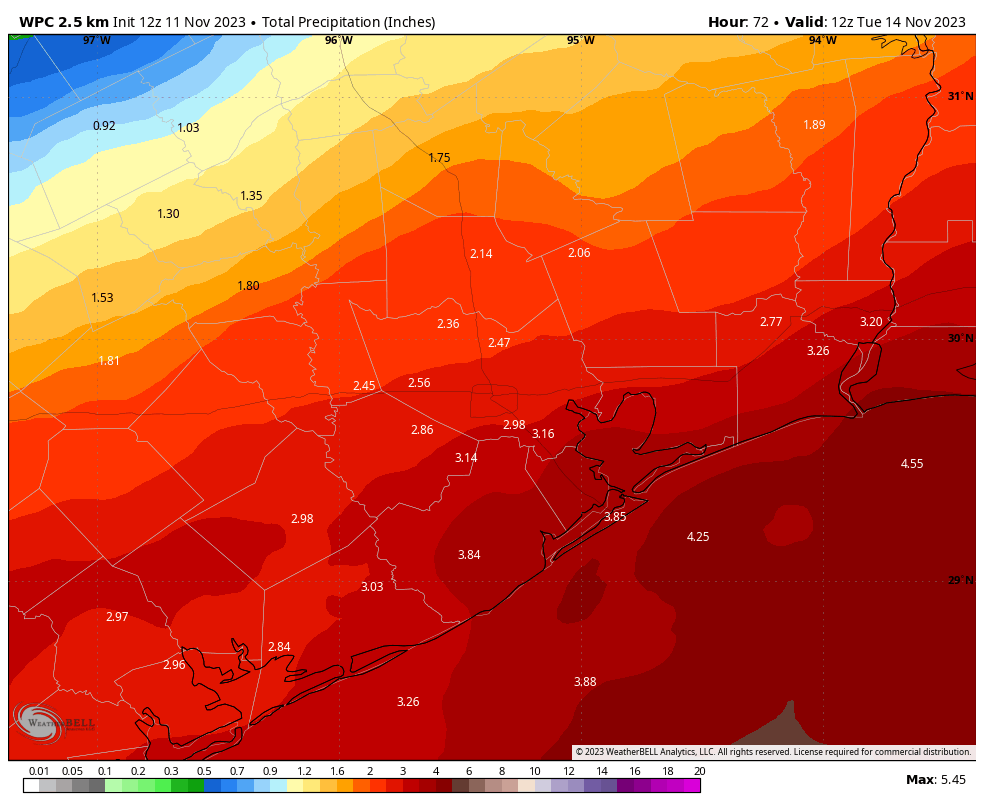 Next week
Rain chances start to fall off by Tuesday, and we'll begin to see some sunshine on Wednesday. Highs are likely to remain in the 60s or 70s next week, with nights generally in the 50s.