Good morning. We're here to offer up a brief update on Hanna as the storm works its way into Mexico this morning.
Houston area
Things are quiet this morning in Houston. There are some showers south and west of us and another batch moving across the coast of western Louisiana. As some of this works into Texas, we should see showers and storms become scattered across the area.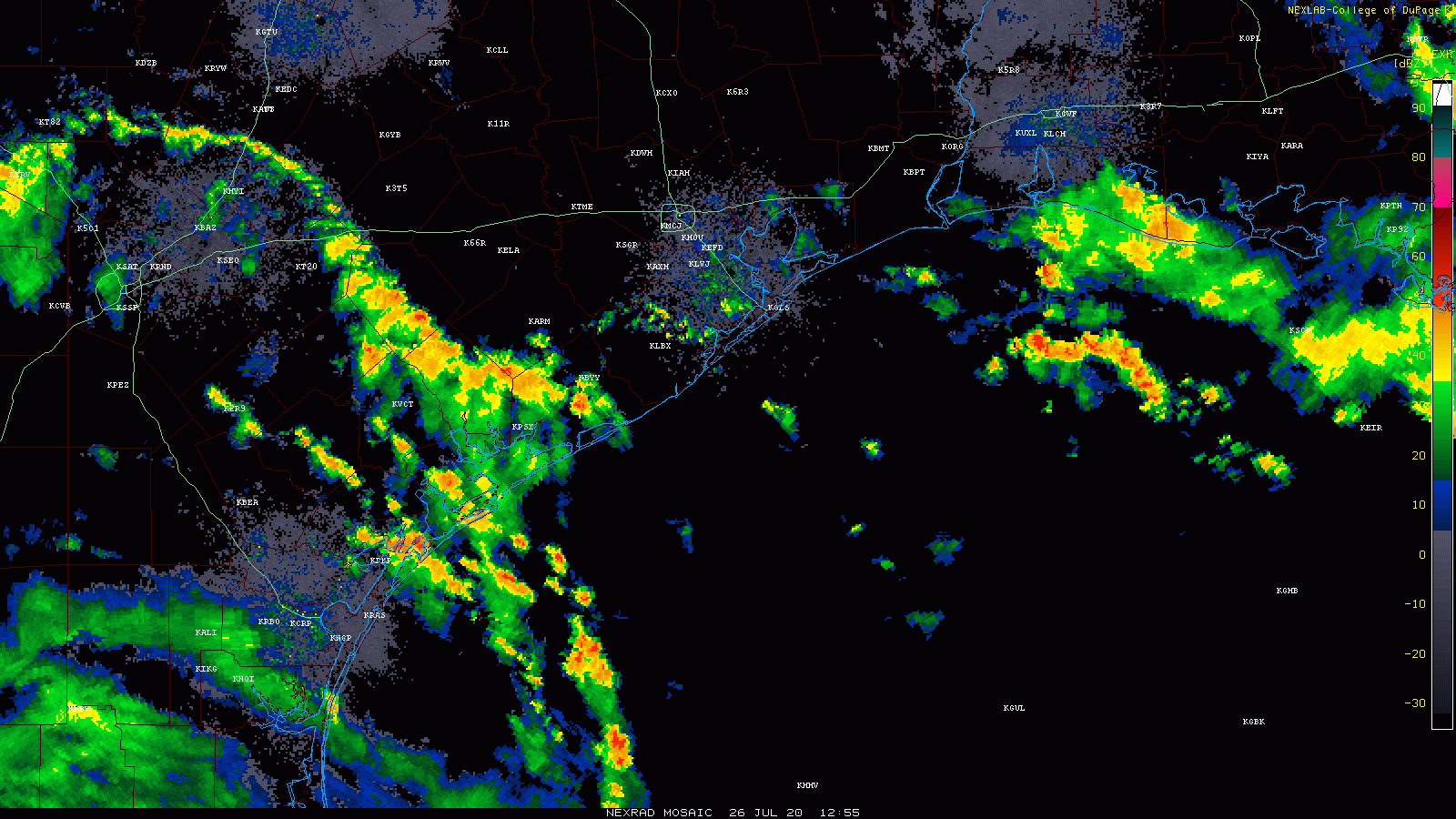 Some folks won't see much, but others may see a couple inches of rain in an hour or two this afternoon. An isolated severe storm is also possible. More typical scattered showers and storms will continue to be possible tomorrow and Tuesday, as onshore flow continues.
Rio Grande Valley
Hanna has moved into Mexico this morning, but the storm's rains continue in the Valley. Mission has probably been the hardest hit of any of the cities in that area, and a flash flood emergency is posted for that area through late morning, as upwards of 10″ of rain has fallen, with more coming.
Mission Tx pic.twitter.com/F5wIRlY18l

— Christian (@christianlopzzz) July 26, 2020
⚠️ WIDESPREAD FLASH FLOODING ongoing in our city and it will be several more hours before the rain lightens up in the area. THIS IS A DANGEROUS SITUATION. DO NOT drive into standing water. 🌧 #TurnAroundDontDrown pic.twitter.com/NdzKfbpYoT

— City of Mission, TX (@CityOfMissionTX) July 26, 2020
The heaviest rain as this is being written is falling east of Mission and just west of Harlingen. Several more inches of rain is likely to fall today and tonight as Hanna dissipates inland in Mexico.
Flooding in Weslaco, TX. Service road to US 83/Victoria RD under water with at least one car flooded. @weatherchannel @NWSBrownsville #tshanna #txwx pic.twitter.com/JDmeJUa0GM

— Charles Peek (@CharlesPeekWX) July 26, 2020
Totals are impressive, especially just north of the Valley.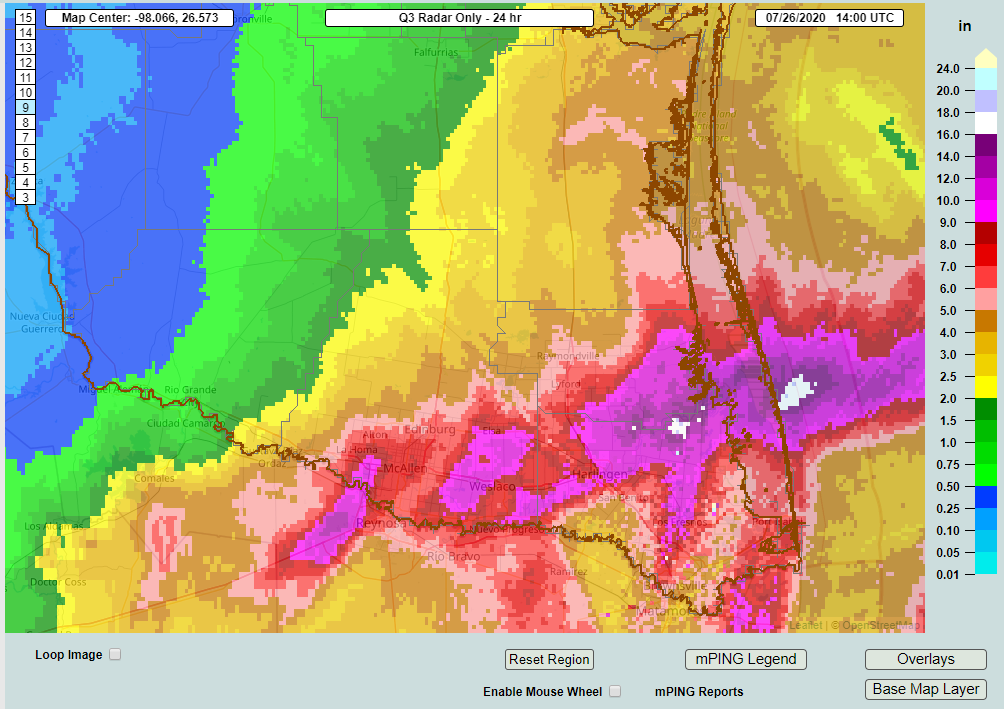 You can just make Mission out as the western-most purple area on the map, with upwards of 9 to 10 inches of rain. Other hard hit areas include Weslaco and Harlingen. The area just northeast of there with maximum totals is estimated to have received close to 20 inches of rain.This is right on the Arroyo Colorado near Arroyo City on the Cameron/Willacy County line.
Conditions should improve in that area tomorrow with more scattered showers and storms, but flooding could worsen in spots still today before subsiding. We will have the latest on the rest of this upcoming week tomorrow morning.