Harvey was an incredibly emotional forecast that challenged many of us in ways we've never been challenged before. In writing this personal retrospective I sought a way to process this experience and convey the emotion of the last couple weeks in words. So this is my story, my call to action, my open letter to the city I've come to love.
I grew up in New Jersey and became fascinated by weather, most likely at the age of three. The memories are broken up and fuzzy now, but they're firmly in my mind. In 1985, Hurricane Gloria came barreling up the Eastern Seaboard, forcing my family to evacuate my grandmother from her home in Atlantic City. My dad taped up windows around our house about four miles inland from the shore. I remember going to the coast after dark as the storm pulled away to (perhaps my parents would now admit, unwisely) "assess damage" to the beach. Gloria's impacts on the Jersey Shore were modest. My grandmother's house was unscathed, and life got back to normal in short order. Somewhere along the line Gloria ignited a passion for meteorology. It started with a hurricane in New Jersey, and as I sit here 32 years later, I openly wonder if a rain-laden hurricane in Texas is what extinguishes it.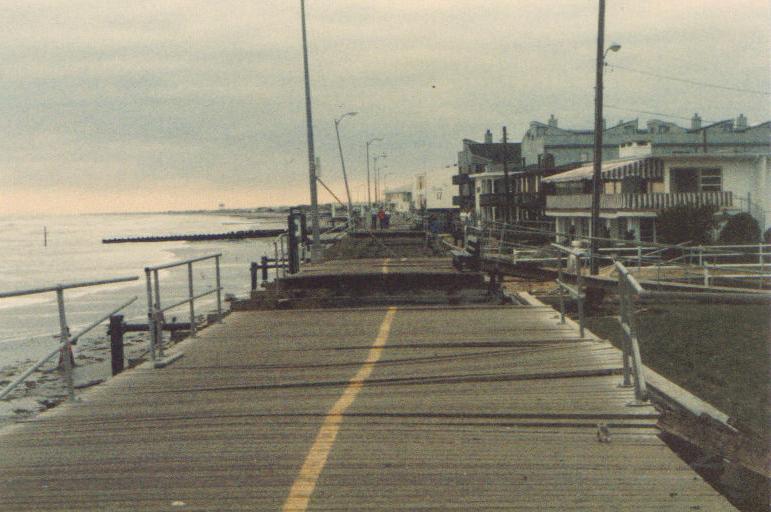 I've dealt with a few stressful forecasts in my career. There have been blizzards when I worked in Upstate New York. Hurricane Irene in 2011 had me considering telling my parents to evacuate the same home we shored up for Gloria. In 2012 came Sandy. I had many friends and family members back in Jersey and New York directly impacted by that storm. The lead-up to that storm was one of the most stressful I've dealt with, though now a fading second to Harvey. At the time I worked as a meteorologist for the energy trading arm of Deutsche Bank here in Houston. My boss was on a required two week leave, and the onus fell on me to prepare our New York City office for Sandy's impacts. I remember conference calls, and giving a worst-case scenario forecast I didn't really even grasp. Sandy was the storm that, as a passionate weather geek, I drew on a map as a kid that wasn't ever supposed to happen. It was difficult to see the Jersey Shore, my homeland, so ravaged. But my life had brought me to Houston by then, so there was a buffer there to reduce the storm's emotional impact. But it remained difficult to watch.
Life had indeed brought me and my wife to Houston. We moved here in 2012 after stops in Jacksonville, Southern California, and Upstate New York. Maybe it's because I somehow grew up deep in Philadelphia Eagles territory as a Warren Moon and Houston Oilers fan (not kidding here at all, I have the 1990s-era Starter jacket to prove it), but I have always had an affinity for Houston. I had no family here, and the first time I visited was on a job interview in 2008. As a broadcast meteorologist in Upstate New York, I had decided that the route I wanted to steer my career toward involved the energy industry. After discussing it over a long period of time with my wife (then fiancée), we decided that Houston would be our goal. It took a few more years, but we arrived in 2012, a year or so after my wife's brother moved here. My wife's parents wouldn't be far behind. Houston didn't become a home. It became our home.

I grew up in the southern part of New Jersey, so we aligned with Philadelphia rather than New York City (think a little bit of the Dallas vs. Houston rivalry). And New York and northern Jersey basically view Philly as a younger sibling that isn't necessarily fondly appreciated. Philly was always considered a little dirtier, a little flawed, and a lot smaller. And it was, but it never made Philly a bad city. So the area has an edge to it, a chip on its shoulder. It's gritty. It's tough. It has changed a lot in recent years, but it will always have that attitude. Houston is similar in a lot of ways. Houston is a world class city. It has flaws, it has blemishes, but it doesn't necessarily hide them. You either accept Houston or you reject it. Either way, Houston's gonna continue to Houston, and we really don't care if you like it or not. And I adore it. Houston is a place where you can do big things if you're willing to work hard enough. It's a city where things get done. Problems are solved. And over the last couple of weeks, the bond I have with Houston has strengthened to a point where it's virtually unbreakable. This isn't where I live. This isn't where I work. This is home, and it will always be.
Eric brought me on to help him out a couple years ago when he was still at the Houston Chronicle. As a former broadcast meteorologist and new media adopter, this venue is perfect for what I enjoy doing. To most of our readers, I'm the Friday forecast person and the one who occasionally posts stories about Houston's weather history. My day job, yes my actual one, is to work as a forecast meteorologist for Cheniere Energy here in Houston. I owe them an enormous thank you for allowing me to continue doing this on the side. And they have been absolutely incredible to work for throughout this event. For Cheniere, I follow U.S. and global weather, as well as local weather that could impact our LNG export operations. Things like, you know, hurricanes. On August 14th, I included a note in my daily tropical outlook I send to folks at Cheniere during hurricane season. It read:
"Weather models have been hinting at Invest 91L being an issue since last week. The upper level pattern over North America would support a track that could bring a tropical system into the Gulf in about 9-10 days. So this has me taking notice, and we will need to watch this disturbance very closely over the next week and beyond. It's worth noting that it's still much too soon to think about specifics with this system. There are European ensemble (and other weather model) members that keep this from developing at all, take it north well to our east or keep it far south into Central America."
That cluster of clouds did indeed become an "issue." One of the toughest things about hurricane season is its duration, akin to running a marathon. You may see something emerge off Africa, and it will take 2-3 weeks before you're done tracking it. You need mental and at times physical endurance to handle forecasting tropical systems. Here we were on August 14th discussing it, after watching it emerge off Africa on weather models a week prior. And here we are in early September, still talking about floodwaters from it. This storm has consumed a month of my life, and counting.
By the time we got to Monday, August 21st, the forecasts had evolved some. My tropical note read, "Regardless of the final landfall point, it's likely that Harvey's remnants will end up in South Texas this weekend, delivering several rounds of potentially heavy rainfall." As the week progressed, writing the forecasts became more foreboding. My situation was unique in that our company has sites near Corpus Christi, Port Arthur, and we're headquartered in Houston. For me it wasn't just flooding, but it was a Category Four hurricane, a biblical flooding event, and more, that I needed to focus on. It involved our business, but it also involved people, like our Space City Weather readers, that were concerned about their family, their properties, and their safety. Eric was incredibly understanding of my situation and my limits on being able to contribute to our site early on in the storm, and I thank him for that.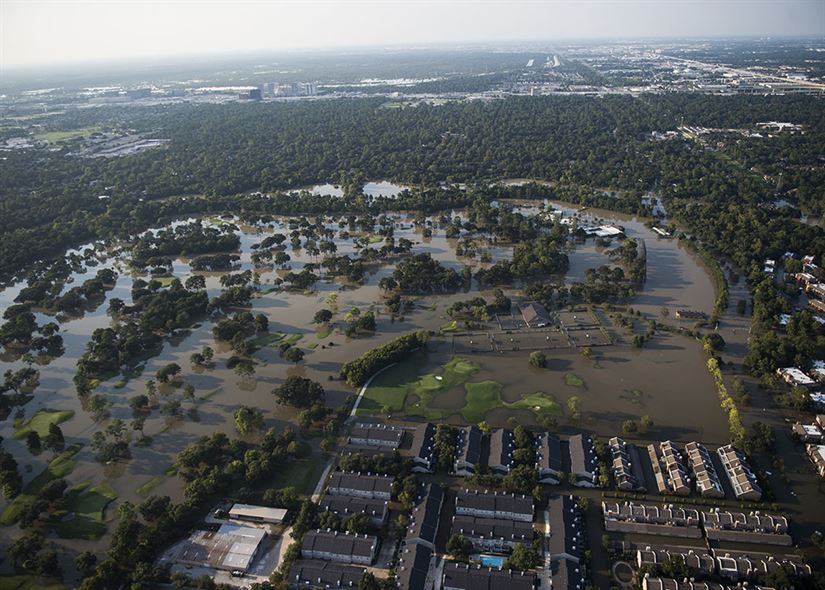 During Sandy, the physical distance from the Jersey Shore helped limit the emotional toll that making a forecast like that would have. With Harvey, there was no such buffer. Houston is home, and here I am creating a forecast that I know could potentially devastate this city, my city, our city, and change it forever. Weather models constantly indicated risks for 30, 40, or 50 inches of rain in high confidence fashion somewhere between Beaumont and Victoria. I couldn't comprehend that amount of water in such a short time. How do you reconcile a patently absurd forecast with the reality that it's probably going to verify? We see messages from people wondering if they should just leave. I get emails from co-workers, worried about losing their homes on the coast near Port Aransas. What do you tell people? How do you express this?
As the event unfolded it got harder and harder to do. Seeing pictures of devastation, getting text messages from family who live nowhere near a bayou and still took water into their home, getting messages from friends who are worried about water coming into their apartments. I came close to breaking down on Sunday morning, completely. I've never felt so heartsick and helpless in my life. Disasters which had, for all my life to this point, been mostly impersonal, finally became real, raw, and very personal. My wife gave me some advice that helped sustain me through the rest of the storm. You have to be like a doctor, giving a patient bad news. You don't have to be steely and impersonal about it, but you have to be able to keep yourself strong enough to give them the information they need to help them get to the next point. And from Sunday onward, that was the only way I was able to keep myself together. Denise and I are truly fortunate. We did not take on water and our home is fine. I have survivor's guilt because of this, and I realize how lucky we are. I've always been someone who tends to absorb other people's problems. If you are feeling pain, then there's a part of me that feels a little bit with you. It's why I try not to ignore many questions from folks when I see them. There are people I know that are scared of storms or nervous about things, and I feel that, so I feel obligated to respond. But after Harvey, with so many hurting and as someone who had to deliver that message along with so many other meteorologists, I feel immense pain for our community.
It all has forced me to ask myself questions. I've always loved weather and been fascinated by the natural world. I like to try and deal with forecasts that are challenging and in situations where my forecast can be utilized to benefit a person or a business or a planner. It's why I transitioned to energy from broadcasting. The challenges are significant, and the results of a bad forecast are very easy to see in a bottom line. I don't want an easy problem. I want to solve big problems. And that's always going to be who I am I guess. And I want to inform. It's why I happily stayed on with Eric when he developed Space City Weather. I like taking complex information and turning it into something anyone can understand and do something with.
But do I still love weather? I guess so, but if we're really being honest here, I don't know right now. As a kid, I was scared to death of lightning. Lights on, hide under the covers, run to my parents' bedroom, something. At some point that fear disappeared completely, and I grew to appreciate the stunning beauty and power of lightning. But between Memorial Day 2015, Tax Day 2016, and Harvey in 2017 (along with a few other significant flood events in between), I honestly think I'm not going to be able to sleep now when it's raining. There's no rain gentle enough that will allow me to drift off to sleep in peace. Why? Because it will make me worried. Worried for myself and my family? Maybe a little. But worried for Houstonians. For people who have been through this once or twice or even three times. And I know so many in this city will never be able to experience the soothing, relaxing, gentle sound of rain again either. And it saddens me. Maybe that "fear" of rain will disappear with time for Houstonians and myself too. I hope so. But I do wonder where my passion for weather goes from here.
When you love a place, yeah, you love it for the things in the community, but you love it for the people. Without the people, the things wouldn't exist. The stories in the wake of Harvey of people helping, contributing, volunteering, they're awesome. I mean, to a lot of us in Houston, we already knew that we live in an exceptionally caring community. But to see it on display in such an enormous way helped ease some of the heartache. It's J.J. Watt, it's Mattress Mack, but mostly it's average Houstonians, Texans, and Americans who just knew what to do once the devastation was clear. We're going to be okay. It's not going to easy or fun, and a lot of people are going to need a lot of help for a long time. When friends asked me what they could do, I told them to contribute money to local Houston charities. But then I told them to think about coming down here in November or December. When the rest of the world has moved on, there are still going to be many Houstonians who need help. Memories and shock wear off over a period of time. I want others to remember the example Houston set in the wake of Harvey, and I want them to want to come down here and be a small part of it.
Eric and I will forge ahead on Space City Weather. The kind words and thank yous from readers have been overwhelming and a bit difficult to reconcile in the aftermath of this devastation. Houston is blessed to have one of the deepest meteorological benches in the country. There are a lot of talented meteorologists in this city, many providing valuable public information. For this reason, I'm humbled by those that have chosen us as their go-to source, and I intend to double down on what I can do to inform and educate our readers. I know Eric feels the same. There are going to be a lot of tough questions to ask after this event about the kind of future we want in Houston. And we are going to be involved in that conversation. We have to be. We both care too much for this city and region. Houston has proven to me time and again it is capable of being the greatest city in the world. The diversity of the people, the food, the culture, the ability to DO things…it's amazing. But we have to be willing to put aside our differences, as we have so beautifully done since Harvey struck, and work toward a common end goal: Keep Houston a city that can sustain and thrive in the future, despite an occasional flood. We're never going to prevent flooding in Houston, but we can work out better ways to plan for it, manage if, and live with it here. Previous Houstonians came up with innovative solutions to help keep the city growing and thriving, despite the occasional flood. Those solutions have become somewhat obsolete in the 2017 version of Houston. It is now time for a new generation of Houstonians to work out new solutions to this complex problem. And if Eric and I can keep that conversation going and progressing forward, then we will have contributed positively to the long-term growth and prosperity of Houston.
Much like Houston itself, this quasi-love letter to Houston is complicated. Choices have brought me here, and experiences have affirmed time and again that it was the right decision. I may not be a native Texan, but Houston is home. And despite everything we have been through in the last few years, there is no place on Earth I'd rather call home than Houston, Texas.