Good morning! Memorial Day is starting off with some downpours south and east of Houston, and that will become more common as the day wears on.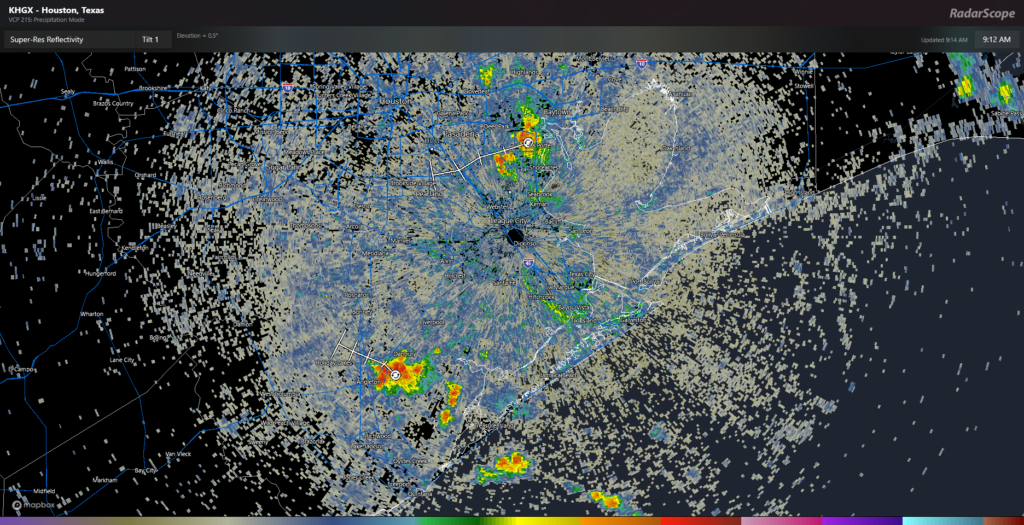 Some of these showers have been heavy, producing as much as 1 to 2 inches of rain over the last hour at Kemah, for example. Additionally, there have been reports of waterspouts over the bays and Gulf. Just stay aware if you'll be on the water today.
As we move into afternoon, watch these showers expand north and west. Not everyone will see rain, but those of you that do may see a healthy amount in a short time, in addition to lightning. If you hear thunder today, make sure you get indoors, as periodically, storms like this can produce lightning rather far away from the storm itself. Those that see downpours today could pick up 1 to 2 inches or even a bit more. Others will see nothing.
Storms should subside after sunset, but I am thinking we'll see a little continued activity north and east of Houston for a time, while new showers will probably develop after 1 to 2 AM near the coast or bays. More scattered showers and storms will be likely tomorrow, but again some will get a soaking, while others get nothing.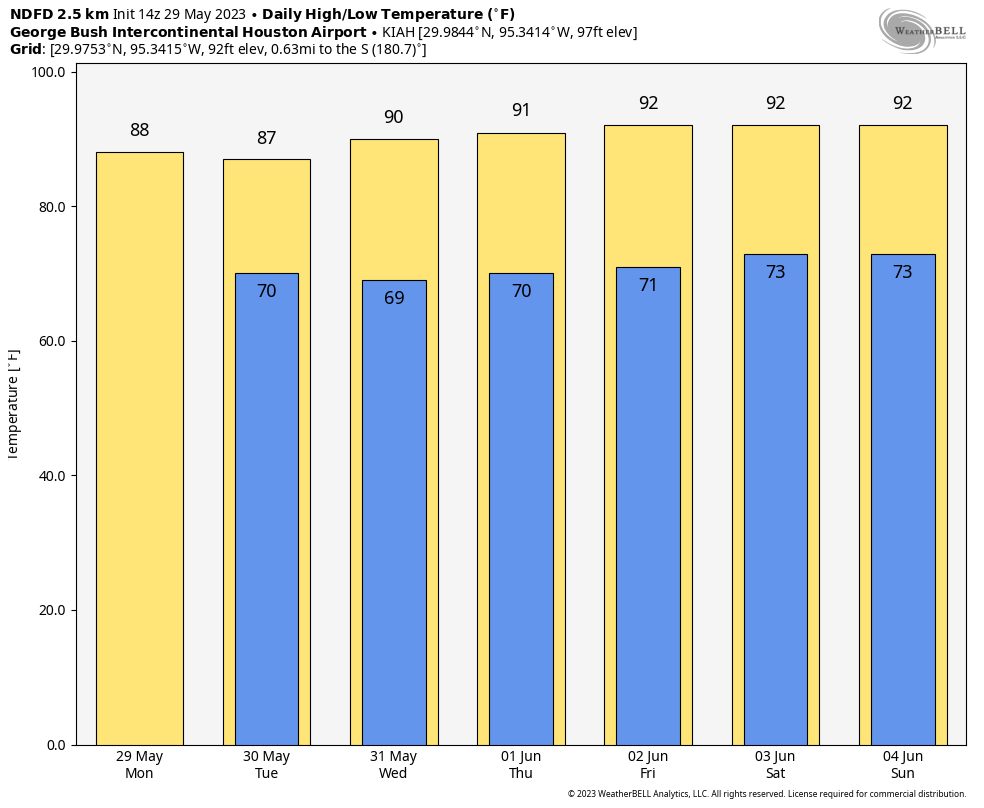 The forecast for the rest of the week looks pretty calm, less rainy than it appeared a couple days ago. Temperatures will be in the 80s the next two days, but by Wednesday we'll probably be back to 90 or better each day, with lows in the 70s. That said, the humidity continues to look at or slightly below normal, so while hot it may not be quite as oppressive as usual heading into early June. More tomorrow. Enjoy the day!