Houston's weather this week, aside from scattered thunderstorm chances today, should be pretty boring. But boring in the summer is not necessarily bad! This sure beats early season heat or, as we will be reminded this week with the official season start on June 1, hurricanes. By the way, we've got some news coming about the Atlantic hurricane season coming that you will want to check out on Thursday.
Tuesday
The region saw scattered showers and thunderstorms on Memorial Day, with some fairly isolated regions experiencing heavy rainfall. The pattern will be similar today, with the best chances for rainfall running from the mid-morning to mid-afternoon hours. Much of the area will not see rain, but a few isolated areas may quickly pick up 0.5 to 1.5 inch of rain under slow-moving storms. Skies, otherwise, will be mostly sunny with a high temperature of about 90 degrees. Winds will be variable, and light. Low temperatures will drop to around 70 degrees.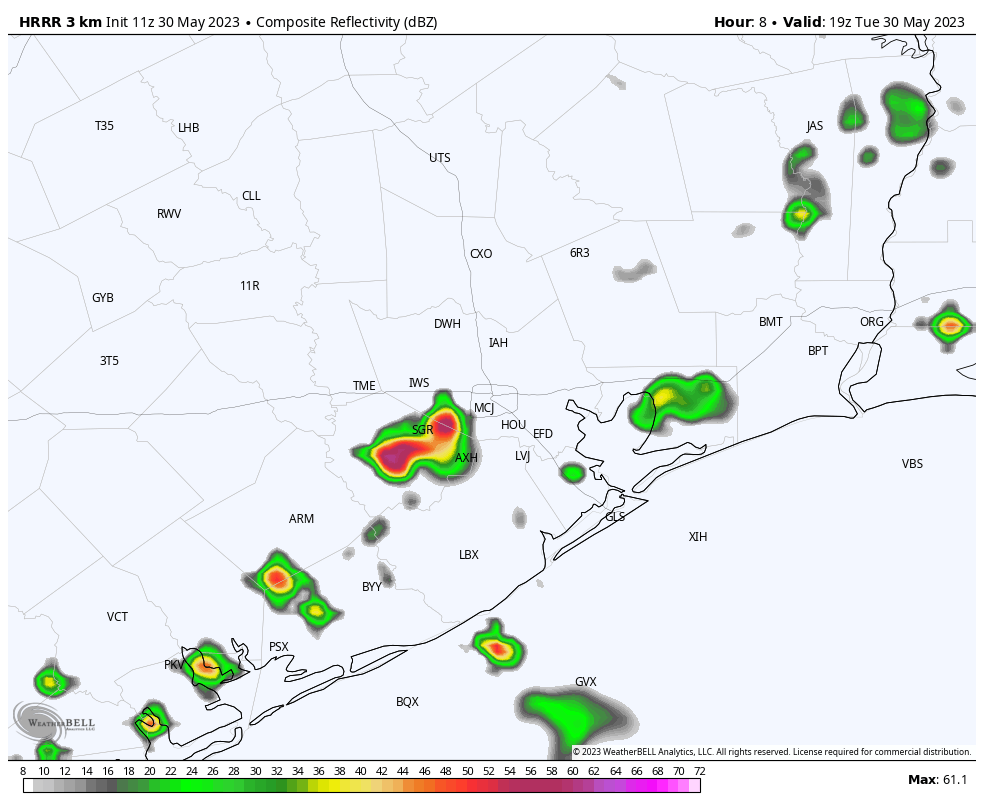 Wednesday
A similar day to Tuesday, albeit with less atmospheric moisture to work with. This should knock back rain chances to about 20 percent during the afternoon hours. Skies should be mostly sunny for the most part, with highs of around 90 degrees.
Thursday and Friday
As high pressure builds over the region it will squeeze rain chances down to around 10 percent each day. The days will be remarkable similar, otherwise, with mostly sunny skies and highs of around 90 degrees. The air will remain, for early June at least, somewhat dry. Afternoon dewpoints in the mid-60s will not exactly feel spring-like, but they won't be sultry and summer-like, either. That, no doubt, is coming soon.
Saturday and Sunday
As the high pressure ridge backs off this weekend, we should see rain chances increase modestly. But at this point I don't have much confidence in whether that means a daily chance of 20 percent or 40 percent. For the most part, I'd anticipate at least partly if not mostly sunny skies with highs of around 90 degrees.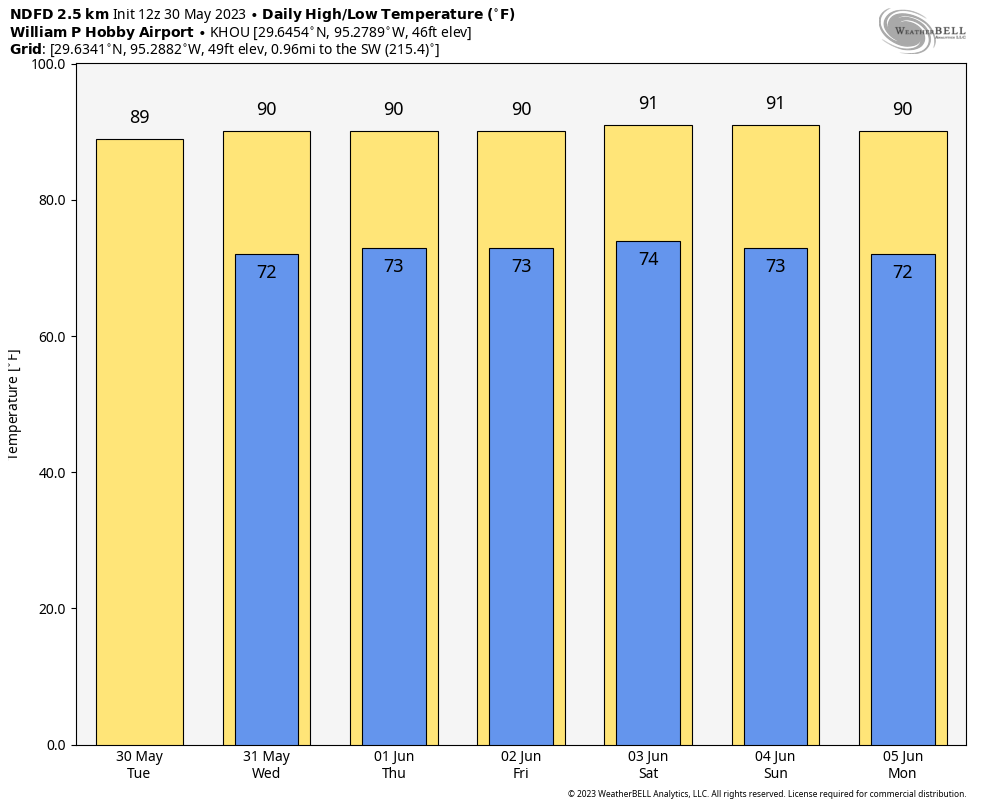 Next week
I don't have great confidence in next week's forecast, I'm afraid. I do think rain chances will increase a bit, starting either Sunday or Monday. There are also some scenarios in which we start to push toward the mid-90s by some point next week, but such a summer heat wave is not locked in stone.