Houston hit 95 degrees yesterday, our hottest day so far this year, and we'll be on track to come close to that again today. Over the last 30 years, the average first 95 degree day in Houston was on June 8th. So we're right on schedule this year. And while heat remains the primary weather story for the next week or more, there will be some storms worth watching later today. But not for everyone.
Everything looks pretty okay through early afternoon. So if you're looking to get in a morning swim or have a morning/midday birthday party to attend, no worries.
Things get more complicated this afternoon. Storms should begin to fire up in North Texas, near DFW, which is the primary area we'll be watching this evening. Additional isolated storms are possible in the northern reaches of the Houston area, so if you're on Lake Livingston or Lake Conroe this afternoon, just keep an ear out for thunder and seek shelter should you hear some. An additional very isolated shower like yesterday is possible in the Houston metro area. But for the most part, things look okay through, call it, 3 to 5 PM or so.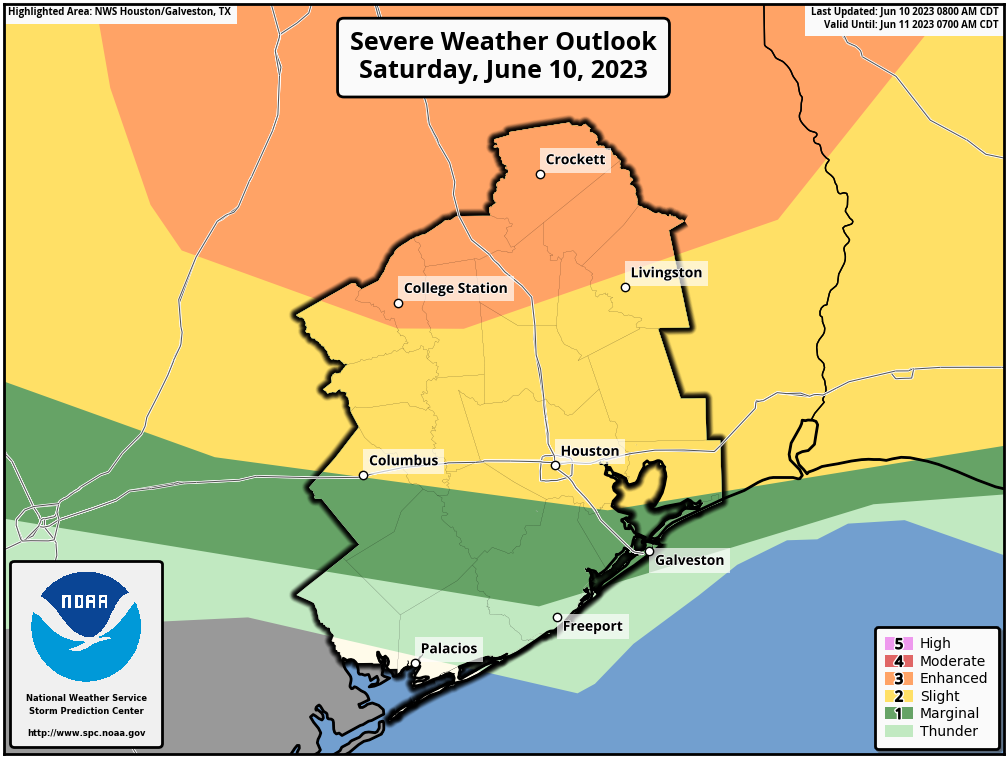 Thereafter, things become a bit trickier. Storms near Dallas should be hauling south and east during the late afternoon, finally reaching the northern fringe of southeast Texas by about 5 to 8 PM. Assuming they can hold together, they'll get into Huntsville, Conroe, and Cleveland by about 8 to 11 PM. And from there, the northern half of the Houston metro and The Woodlands around Midnight, give or take. Everything will push offshore overnight.
What can we expect: North of Houston, where the enhanced risk is in place, which includes College Station and Huntsville, watch for strong, damaging winds from any storms, the potential for hail, and even an isolated tornado (though that would probably be a higher risk closer to Dallas). As the storms come south from there, the threat for wind and hail will continue — but slowly diminish. Any damaging winds would probably be more isolated than widespread. Hail would be isolated as well. And there's a chance that some places, especially in the western third of the Houston area see nothing. By the time the storms get to the coast overnight, they may just have lightning and thunder.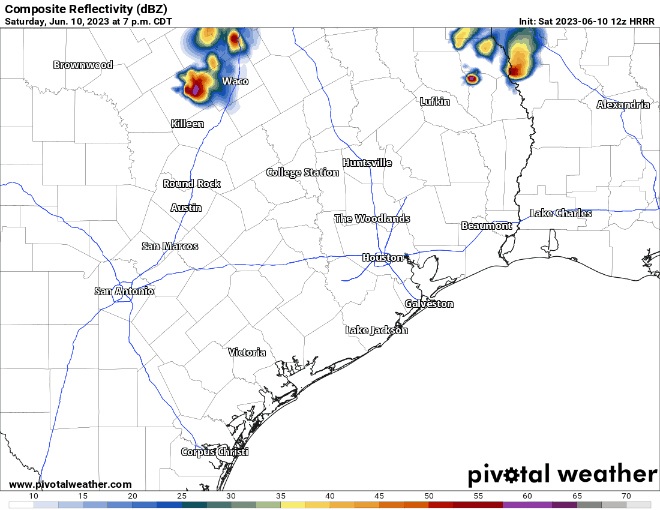 At this point, I don't believe these storms will have the same impact on our area as Thursday's storms did, and the highest odds for anything like that will be north of Highway 105 and east of I-45. That said, there's at least reason to keep tabs on things this evening across the area, so stay aware of the weather around you. Conditions should improve overnight and tomorrow looks fine.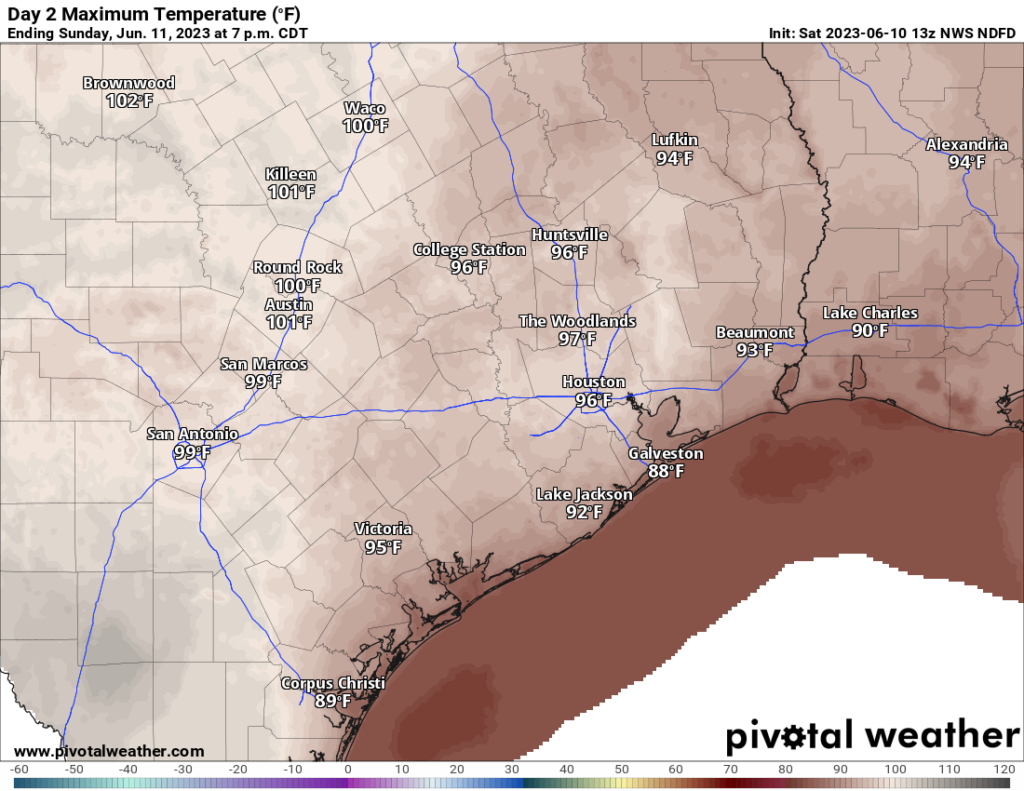 Look for highs in the mid-90s, maybe into the upper-90s in a couple spots on Sunday. We'll be back with more on Monday!