On Wednesday in Houston, the fog never seemed to lift. On Thursday the fog eventually went away, but then a persistent drizzle never seemed to stop drizzling. So what gloom does Friday have to offer Houston? Today, we think, it will just be clouds. If you're wondering when the sunshine will return, you're going to have to hang on until Monday.
Friday
The front that stalled out over Houston on Thursday has finally moved into the Gulf of Mexico, but it's not going very far, and there wasn't all that much oomph left in it any way. So while winds have shifted to come from the north and northwest today across Houston, we won't see too much drying out, and for all but western areas, skies will remain at least mostly cloudy. Highs should reach about 70 degrees for most areas, with the city dropping to 60 degrees tonight, with temperatures in the 50s for outlying areas. At least it probably won't rain today—not something we can say for the entire weekend.
Saturday
Some fog will be possible on Saturday morning, but it won't be like what we saw earlier this week. Skies will still be mostly cloudy, and as winds shift to come from the east moisture levels in the atmosphere will increase. I'm confident the morning will remain rain-free across Houston, but some light showers will be possible later in the day and overnight. Highs Saturday will likely climb into the upper 60s, with lows dropping only perhaps 5 to 10 degrees with little diurnal cooling.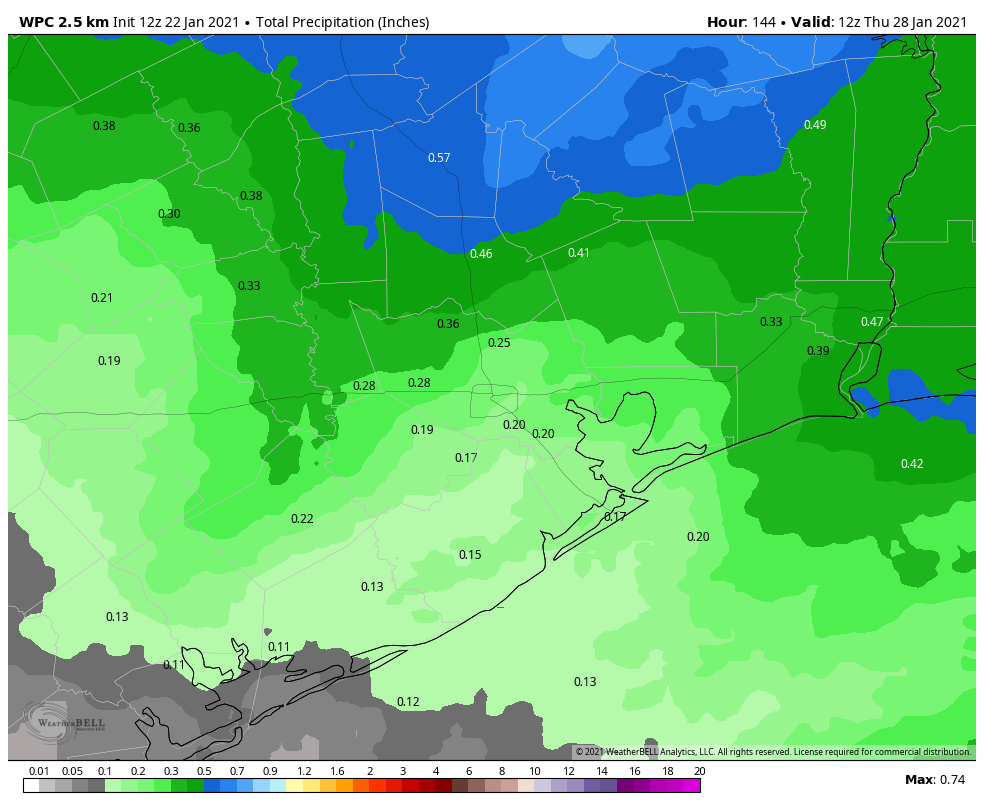 Sunday
We can probably expect a healthy amount of fog on Sunday morning as warmer air moves over cooler bodies of water. Rain chances will be healthy on Sunday, and the day may be a lot like what we just experienced on Thursday, with widespread light rain not leading to much in the way of accumulations. Highs will likely be in the mid-70s, with a very warm night in the mid-60s. So yeah, it's a pretty bleh weekend.
Monday
Finally, on Monday, a stronger front will work its way into the Houston area. Our best guess on timing, at this point, is mid- to late morning. A broken line of showers, and perhaps a few thunderstorms, may accompany the front. But our atmosphere will dry out quickly with its passage, and skies should turn mostly sunny in its wake. Lows Monday night should fall to around 50 degrees.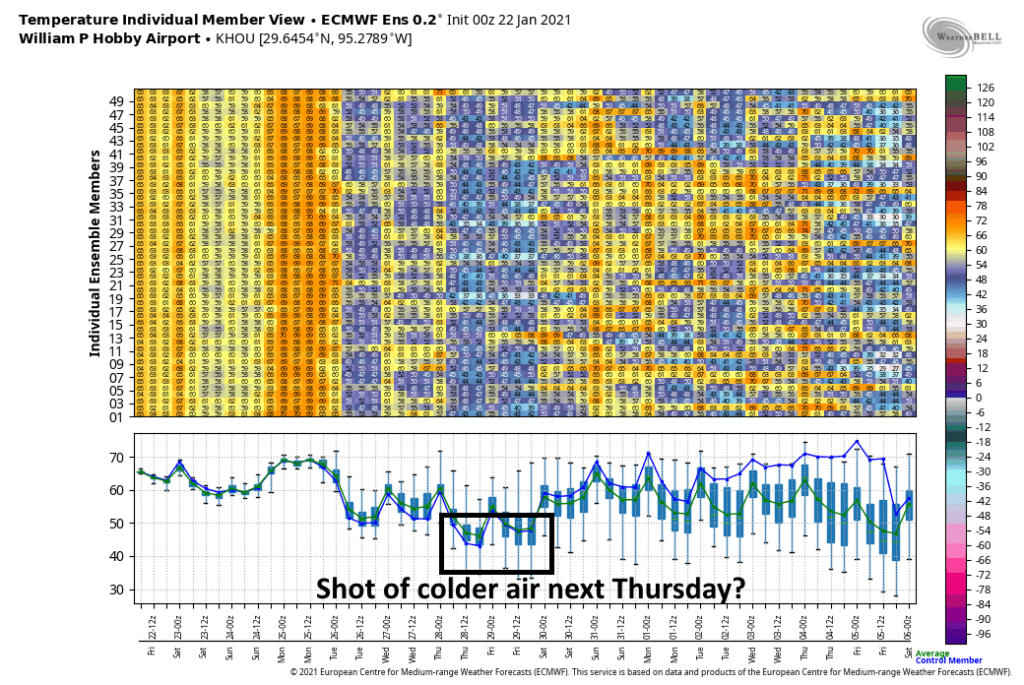 The rest of next week
Next week should see a succession of at least partly sunny days. Another front later in the week should knock lows down into the 40s for most of the area. The models aren't indicating anything too crazy in terms of precipitation, so compared to the week we're now experiencing, next week looks pretty great.