Good morning. The Houston region saw some pretty gnarly weather on Saturday night, with storms producing pockets of 4 to 8 inches of rainfall, prodigious amounts of lightning, and potential tornadoes. (One near Humble is likely to be confirmed later today). Some area bayous, such as Greens and Luce, saw waters rise to the top of their banks, but these floodwaters should now be receding. The good news is that conditions will settle down somewhat today, and then turn cold, calm, and winter-like for the first half of this week.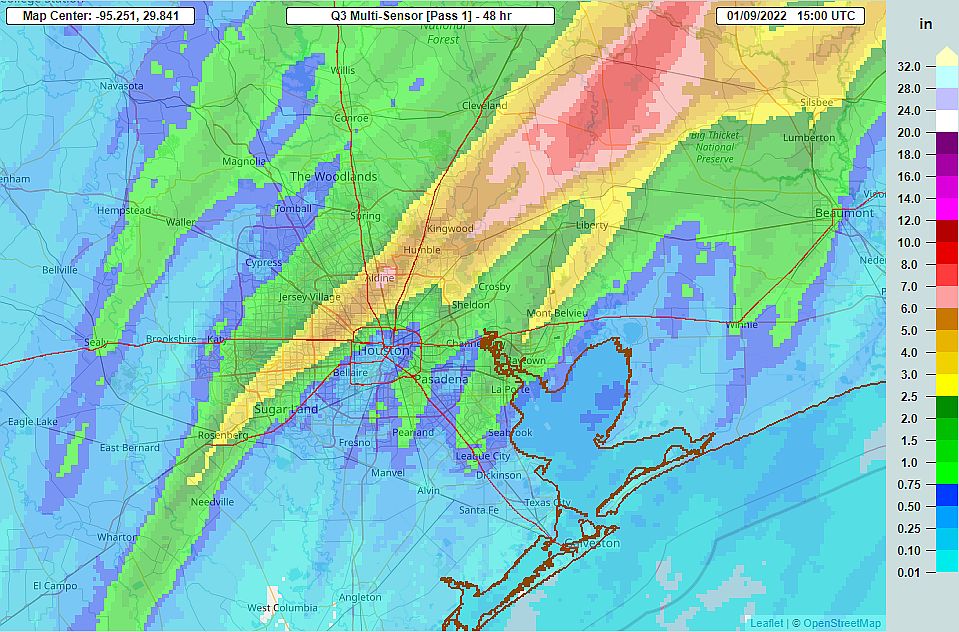 The focus for rain showers today will turn toward coastal areas, generally south and east of Highway 59/Interstate 69. These areas may see up to 0.5 or 1 inch later this morning and into the afternoon hours before a cold front arrives. The front should reach northwest areas this morning, central Houston during the early afternoon hours, and push off the coast by late afternoon or around sunset. As the front moves through its dry air will scour showers from the region. We should expect no rain tonight.
The first half of the week will see mostly sunny skies, with highs in the 60s and lows generally in the 30s (for inland areas) and 40s. Our next real rain chances will not come until the end of the coming work week.