Apologies for the late (or early) post, but given the situation across the area tonight, I felt we needed to update.
We've got two main issues of concern: Tornadoes and flooding.
The tornado threat has flared up and down since this afternoon. None have looked especially menacing, but at a couple points we did observe tornadic debris signatures; once this afternoon just northeast of IAH Airport, the other with the late evening storms near the Beltway and I-10 west of Houston.
The tornado threat has lulled now, but just be aware that another storm or two could produce isolated, brief tornadoes. I believe that threat has peaked, but still have a way to get warnings if possible overnight.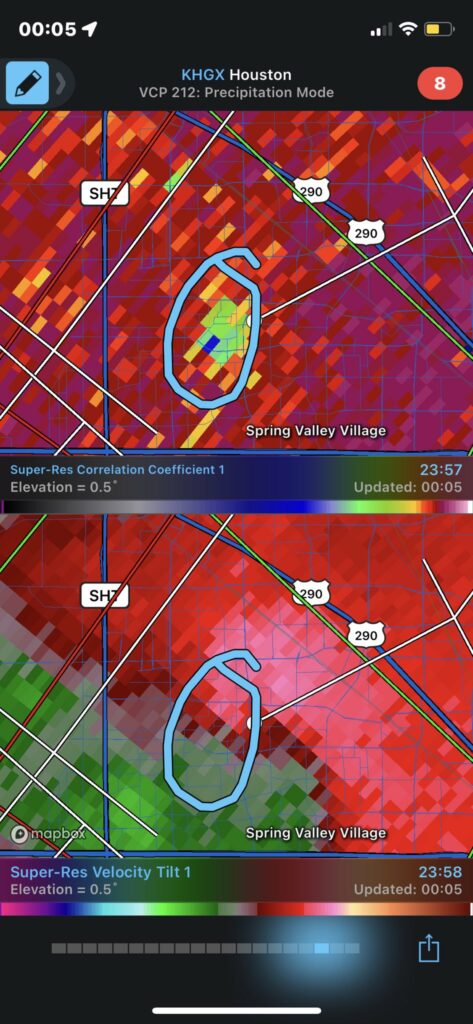 As far as flooding goes, there is serious street flooding west of Houston, particularly from around Westpark & Highway 6 through I-10 and the Beltway northeast to near Greenspoint. Rainfall was at one point coming down at over 4 inches in an hour between Briarforest and Spring Branch. Please stay off the roads west of Houston, as that will take time to drain.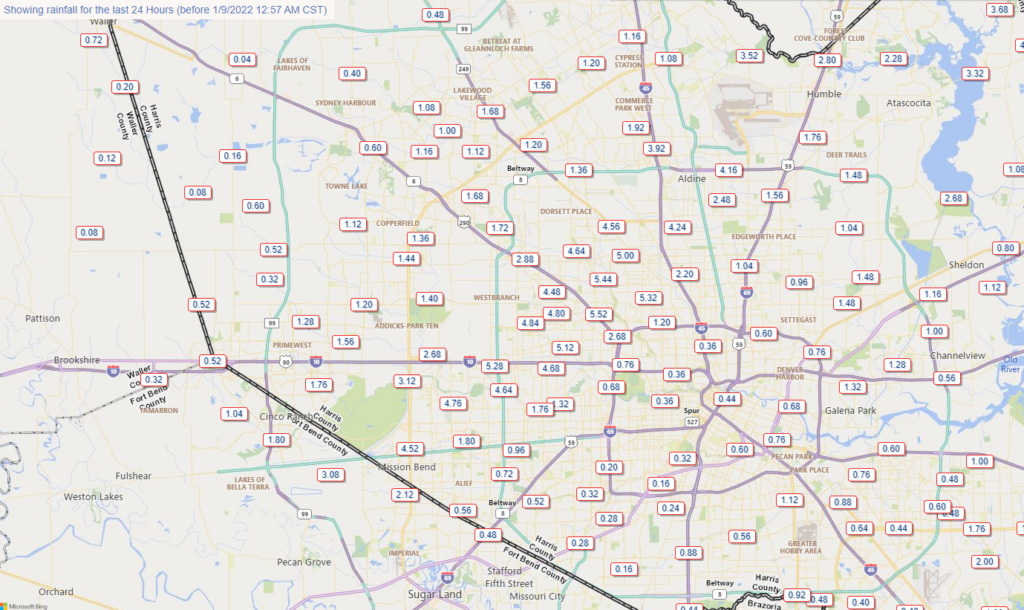 The Spring Branch area may also see creeks and drainage out of banks for a time before it subsides.
From here, we should see support for storms begin to fade. The rain will become more sporadic and intermittent, easier for drainage to keep up with. Through about 3 AM, however is when things will be the most dicey. Look for deteriorating road conditions up north between Aldine and IAH into Kingwood as well, but the hope would be that rain rates would be less than what we observed in Spring Branch.
Most of this will be done by morning, and while there is a continued chance of showers or storms tomorrow, they should not be this significant or severe. We'll update you later tomorrow morning. Hope you're able to get some sleep tonight.