Hurricane Nicholas made landfall at 12:30 am Tuesday on the eastern part of Matagorda Peninsula, about 10 miles west of the small city of Sargent. It had maximum winds of 75 mph at landfall. The storm is moving about 10 mph to the north-northeast, and along this track the storm should pass almost directly overhead Houston on Tuesday after sunrise. After that it should turn more to the northeast.
Winds
We're starting to see wind gusts above 60 mph along the coast of Galveston Island, and we expect to see gusts in the 40s and 50s spreading inland over night. So far power outages in coastal counties range from about 90 percent of customers out in Matagorda County, closest to Nicholas, to about 20 percent in Brazoria County, to 10 percent in Galveston County. Further inland, Wharton and Austin counties have significant outages. More can be expected as Nicholas moves closer to Houston and Harris County this morning.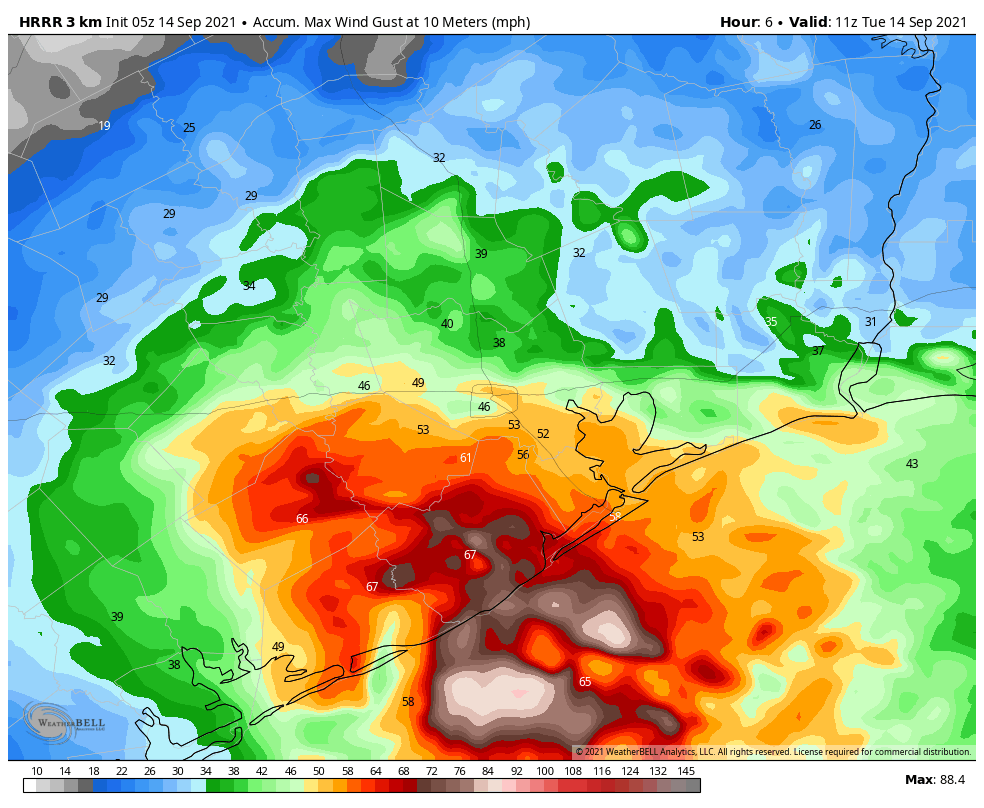 Rains
So far tonight we've seen a thick band of rain showers moving inland from Nicholas, and while the rains have been heavy they have not been excessively so. These rates of generally less than 2 inches per hour are helping to moderate totals. Overall accumulations through Tuesday should be 2 to 8 inches for coastal counties near Houston, with potentially more rain east near Beaumont as Nicholas tracks inland and slows down. Here is the latest rain accumulation forecast from NOAA for now through Wednesday morning.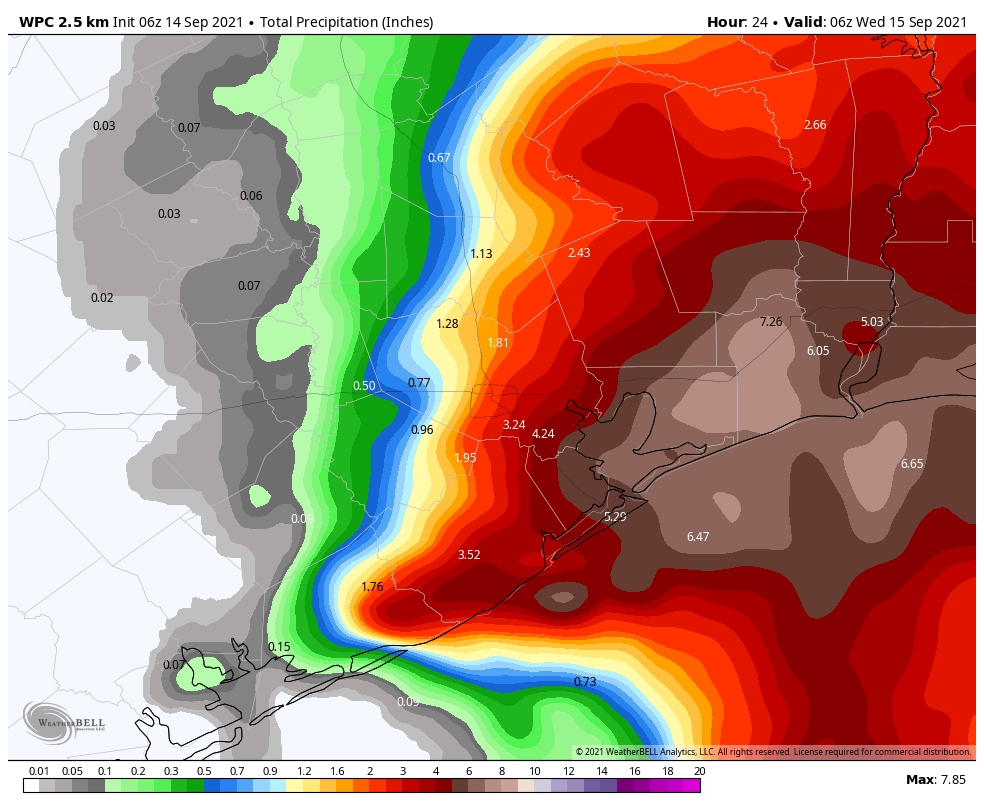 For the Houston area, it's likely that the heavier rainfall will wind down between sunrise and noon on Tuesday, with lesser chances afterward. Winds should die down as well. A sense of normalcy should return to our weather by Tuesday afternoon.
"Dirty" side of the storm
We often talk about the "dirty" side of a hurricane, which is located to the right of a storm's center. This is where the strongest winds, rains, and surge typically lie. And this evening as Nicholas was moving into the Texas coast, its radar signature provided a textbook example of all the activity falling on the east side of the storm, with virtually nothing occurring to the west of the center.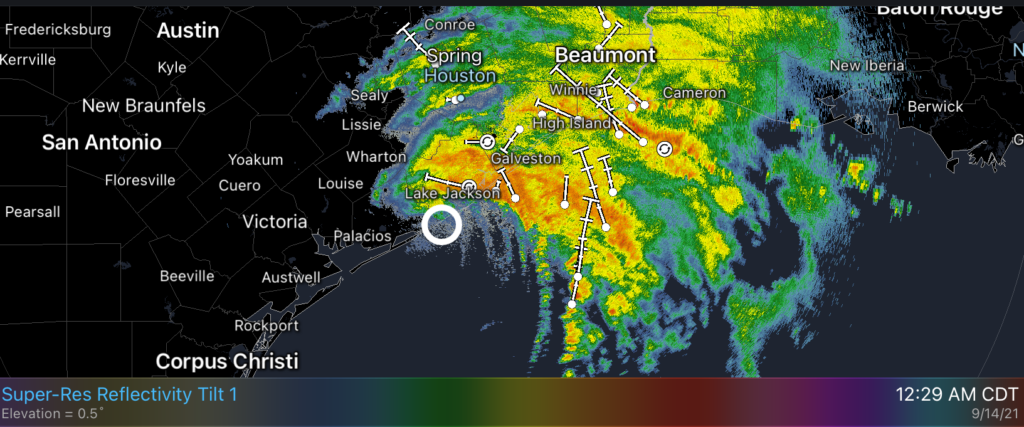 Matt will have our next update by or before 5:30 am CT.