Wednesday was an A+ weather day in Houston, and Mother Nature is going to get high marks again today as high pressure holds sway over our region. The forecast turns rainy by this weekend, with a healthy dose of clouds and rain chances through Monday before sunnier weather returns next week. Temperatures will remain fairly mild for the foreseeable future.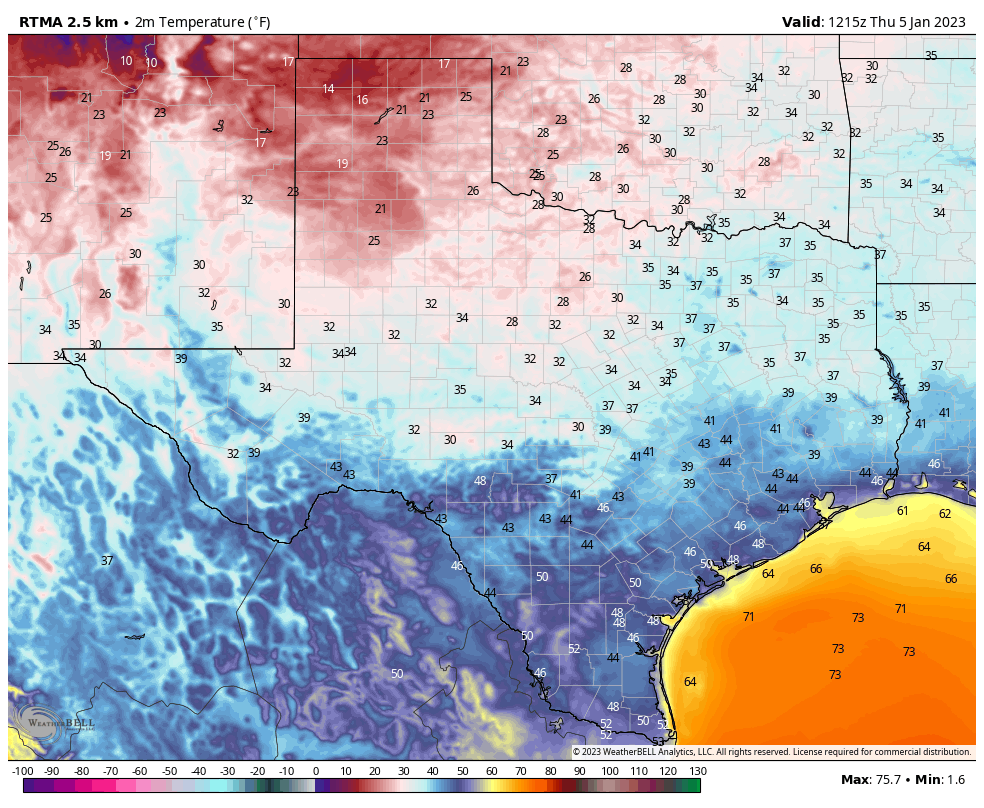 Thursday
With high pressure still in place, we'll see sunny skies today with highs of around 70 degrees across the metro area. However this pattern starts to change later this afternoon or evening, as winds shift from the northwest to southeast. Due to this more southerly flow look for lows on Thursday night to be a few degrees warmer, bottoming out in the low 50s in Houston.
Friday
This will be another sunny day, but highs will climb into the mid-70s as a more pronounced southerly flow resumes. Look for fairly robust southeasterly winds, gusting to perhaps 20 mph. This will start to pump up atmospheric moisture levels. Low temperatures on Friday night will only drop to around 60 degrees in Houston.
Saturday
The first half of the weekend will be quite warm, with highs in the upper 70s. Local temperatures will depend on how much sunshine you see, as at least partly sunny skies are possible during the daytime. Some scattered showers will be possible during the day, but the better chances will hold off until Saturday night into Sunday, as a cold front slogs toward the area. Look for accumulations of 0.5 to 1.5 inches of rain for most into Sunday morning.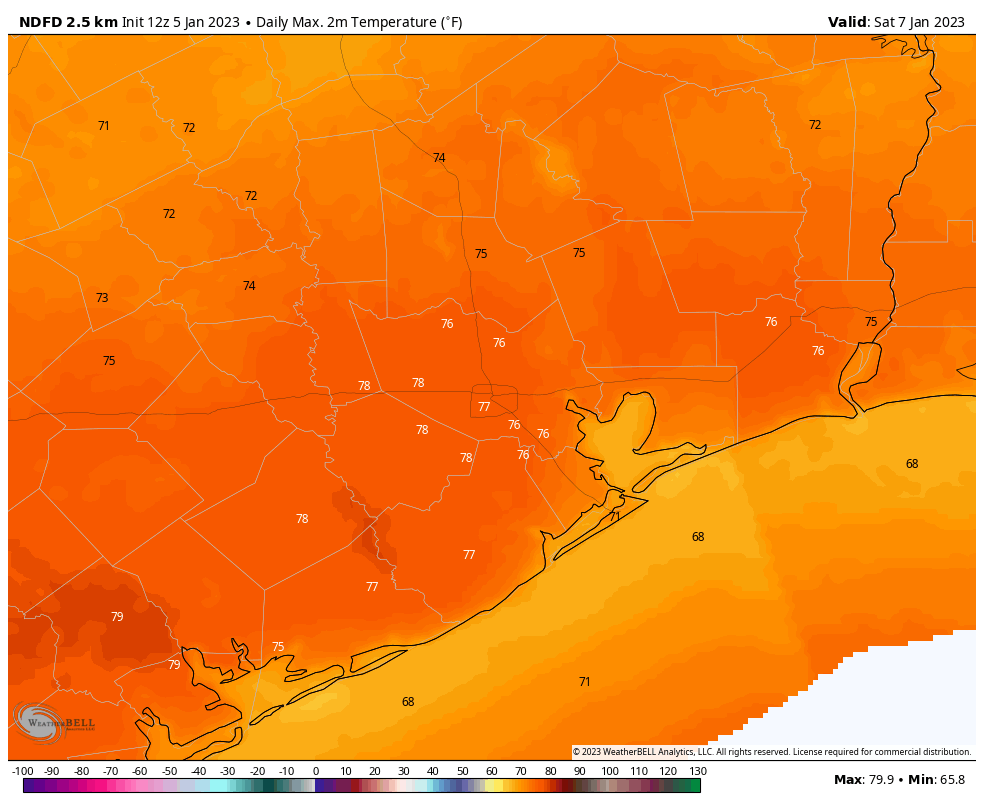 Sunday
For inland areas, rain chances will be fairly low after Sunday morning, with mostly cloudy skies and highs in the 60s. Some showers may linger closer to the coast however, as the front may stall just offshore. Hopefully Matt will be able to fine tune the weekend forecast a little bit in tomorrow's post. Lows on Sunday night should drop into the mid-50s in Houston.
Next week
A second round of showers is possible on Monday as an atmospheric disturbance moves through, but I'm not expecting too much in terms of precipitation from this system. After that, much of the rest of next week looks partly to mostly sunny, with highs in the low 70s, and lows in the 50s. It looks like a stronger front may arrive by Thursday or Friday to knock overnight lows into the 40s for a bit. Rain chances look low for the weekend of the Houston Marathon to go along with cooler temperatures, but that remains subject to change this far out.
Paperback copy of Liftoff
This week the publisher of my book about the origins of SpaceX, titled Liftoff, released a paperback copy for the first time. I am happy to sign and personalize copies of this new paperback edition of Liftoff if you order a copy today from Houston-based Blue Willow Bookshop. You can find instructions for doing so here, if you are interested. Thanks!