There have been a lot of questions about conditions on Friday night and Saturday so I thought I'd provide a brief update on what the latest forecast models indicate will happen. Please remember this isn't set in stone. Nailing the precise timing of rain events like this is an inexact science, even two or three days out.
FRIDAY EVENING
Rains move in from west to east, starting with light rain, building to steadier storms by roughly 9 p.m.
FRIDAY NIGHT
Heavier rains move into central Houston just before or after midnight on Friday. It's not clear whether the biggest burst will come over inland counties or closer to the coast. 1 to 3 inches are possible. Thunderstorms likely.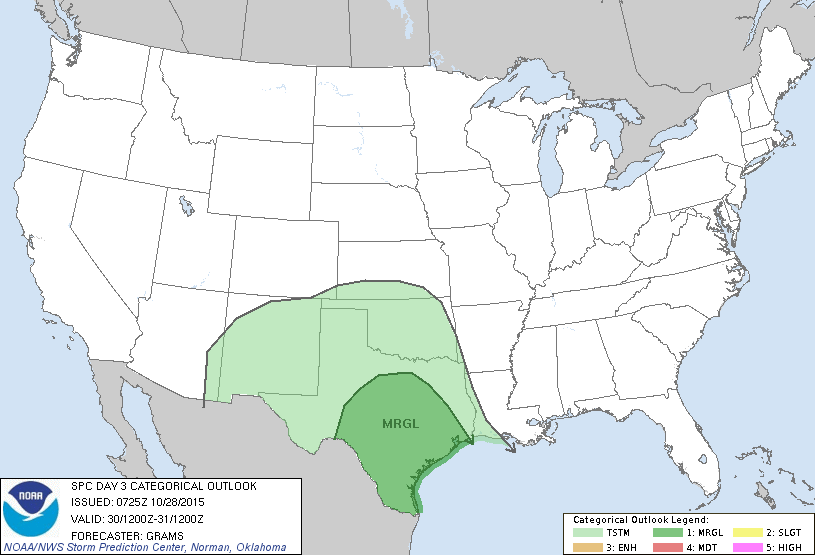 SATURDAY MORNING
From sunrise to about noon heavy rain will again be possible, with accumulations of perhaps 1 to 3 inches. Thunderstorms likely, but I don't anticipate widespread, significant flooding.
SATURDAY AFTERNOON
Some clearing possible as storms clear the Houston area from west to east. Heaviest rains likely ending.
SATURDAY EVENING
Most forecast models show the storms have moved off to the east. If it does rain, it's likely to be scattered and light.
Posted at 2:50 p.m. Wednesday