Good morning. The second half of June has been pretty dry for Houston, so all things considered the region could use some rain as we head into the warmest 10 weeks of summer. Fortunately much of the region should see just that today.
Tuesday
A weak front will sag into Houston today, meeting up with air moistened by the Gulf of Mexico. This should lead to some fairly widespread showers and thunderstorms developing before or by around noon, and sliding southward toward the coast. The most likely time for rain is between noon and sunset. I'm not expecting anything too extreme in terms of rainfall totals, and am hopeful half or more of Houston will pick up 0.25 to 1.0 inch of rainfall. Highs should climb into the low 90s.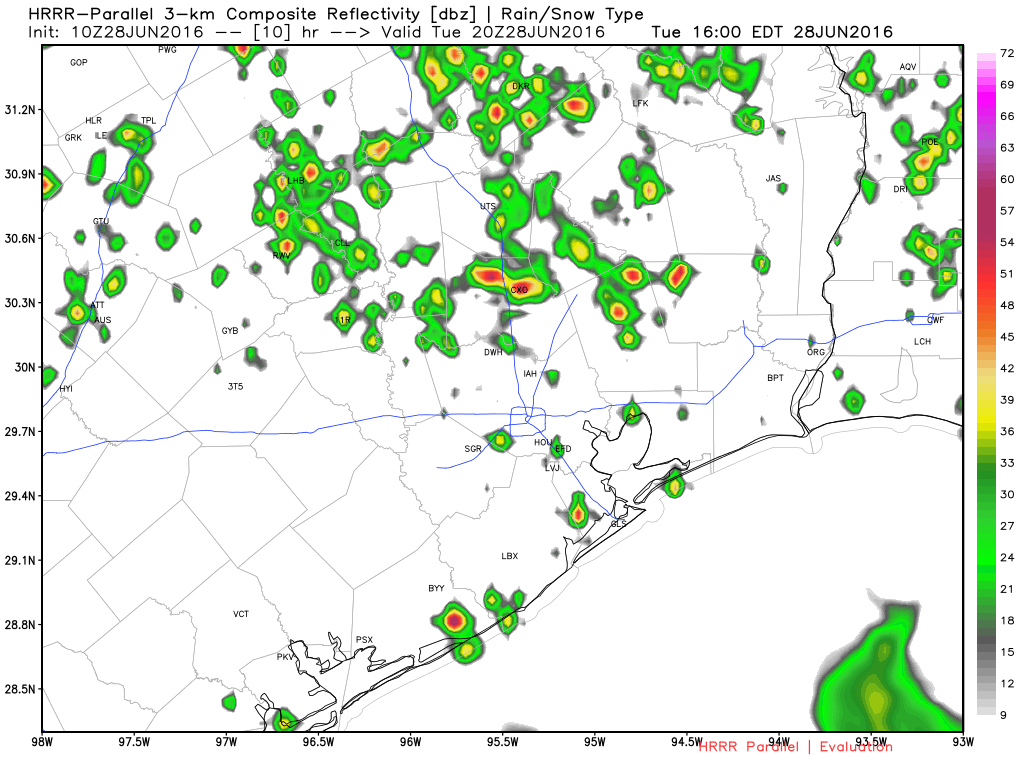 Wednesday
As the front stalls out in Houston we should see some additional rain chances on Wednesday, but any storms that do develop will likely be scattered in nature. Highs in the low 90s.
Thursday-Saturday
High pressure should begin to build over Texas during the second half of this week, but it probably won't quite be in control yet by these days. This means highs should remain in the low- to mid-90s, and there will be a chance of showers each afternoon along the sea breeze as it moves inland. Still, I'd expect most parts of the Houston region to remain dry.
Sunday-July 4th
High pressure reigns. The most likely conditions for these two days are mostly sunny skies with highs in the mid- to upper-90s. I hope your holiday weekend plans include some form of outdoor water recreation.
Posted at 6:35am CT on Tuesday by Eric Berger