We've had quite a 12 hours of storms across the region, particularly from just north of I-10 south to the coast, with some impressive lightning and heavy rainfall. The highest 24 hour total I can find on the Harris County Food Control website is just a hair over 3 inches of rain near Dickinson. Radar estimated rainfall from the last 24 hours is shown here.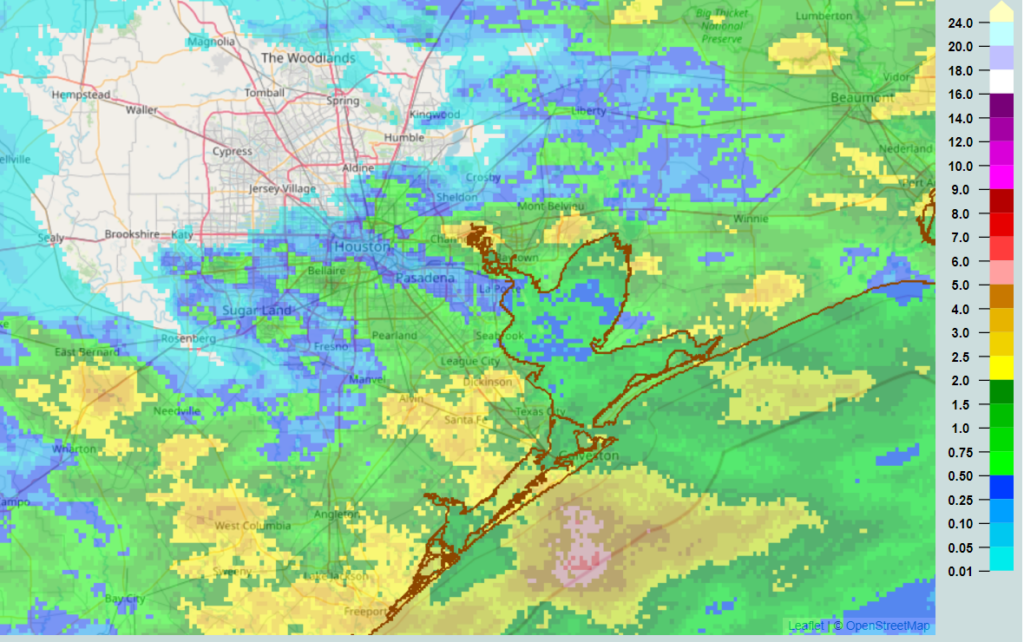 This morning's radar snapshot below shows the bulk of the rainfall hugging the immediate coast, with the heaviest mostly offshore at this time.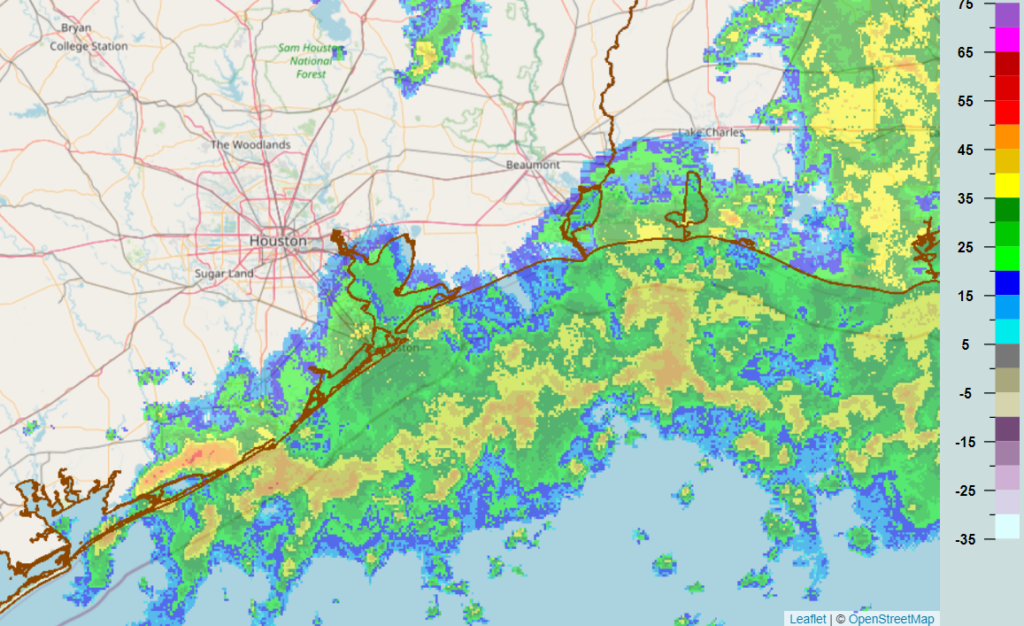 So, what's next?
Today
Often, when we see this sort of cluster of rain offshore, it helps to cut off moisture inflow from the Gulf of Mexico. In other words, significant moisture is involved with the offshore rain, and it could help reduce rain chances on land a bit, especially the first half of today. That doesn't mean it will be totally dry, but showers should be very isolated this morning for the most part.
As the day wears on and daytime heating takes over and presumably we see offshore rains weaken a bit, look for a few more storms over Houston and other inland locations. But today's rain and storms will probably be more hit and miss than widespread, and odds may favor you avoiding rain. We'll see how that goes. As someone flying to Houston in just a bit, I am okay with this.
Other than rain chances, expect clouds and sun. Highs will probably approach 90 degrees.
Wednesday and Thursday
Look for afternoon showers and thunderstorms, driven mostly by daytime heating and the sea breeze for the middle of the week. Not everyone will see storms, but those that do could easily see an inch or two of rain between both days. The overall pattern will stay pretty unsettled on both days, but it's tough to get too cute with details today. We will know more tomorrow morning. Highs should be in the upper-80s with lows in the 70s.
Friday and weekend
The storm system in the upper atmosphere that will help the midweek period be so unsettled will continue working back to the west Friday, into West Texas. By Sunday, it ends up in Arizona (good news for the drought plagued West), so things should begin to really settle down around here this weekend. With more sun, that means more heat, and high temperatures should go from the low to mid-90s to mid to upper-90s as the weekend progresses. Rain chances are never zero in summer here, but they look to be quite low. We're coming up on our hottest time of the year, so this isn't too surprising. But still, be ready.
In addition to all that, it's likely we'll be seeing another blast of Saharan dust this weekend.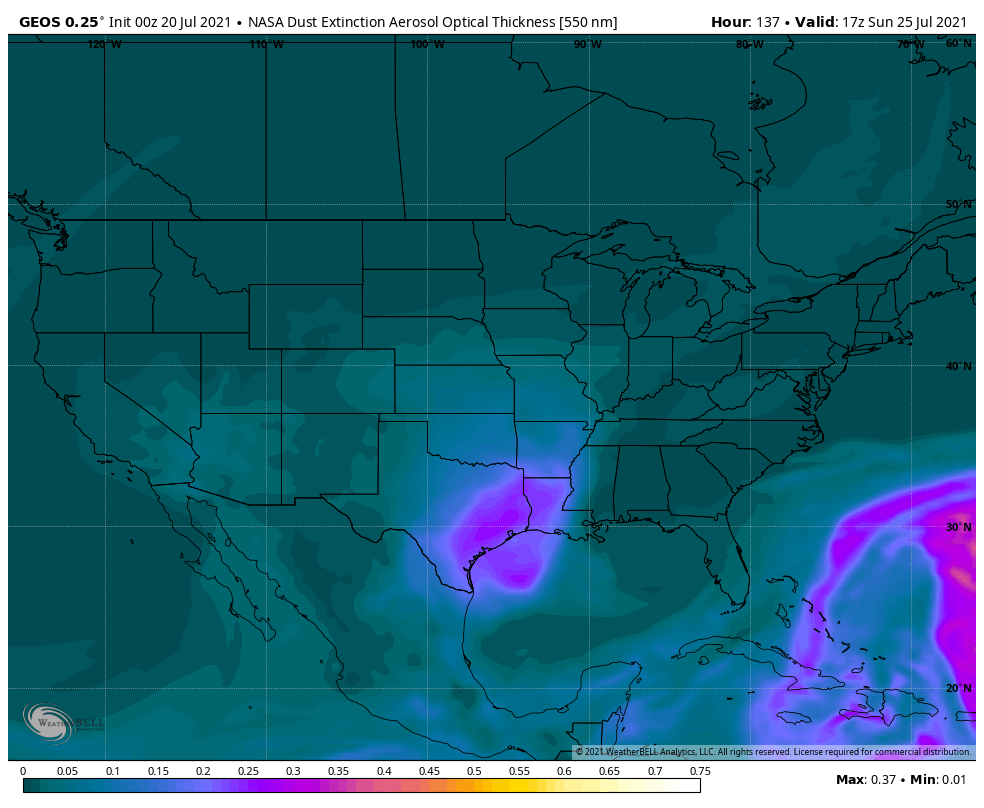 It's going to look, feel, and taste like high summer around Southeast Texas.
There are signs this very hot, drier weather will continue well into next week. If you've managed to keep the sprinklers off most of this summer, that may change next week.
Due to travel and work for both Eric and myself, we'll be foregoing our tropical post today, but there's honestly not much to discuss right now. The tropics remain quiet, and that should continue for at least another week or so. Things may change heading into August, as they often do, but for now we have nothing in particular to discuss. We will let you know when that changes.