As this weekend so effectively demonstrated, summer has begun in Houston. And with July, August, and September around the corner, we're facing several months of high heat. So, this is the perfect time to announce a pretty amazing contest that our friends at Reliant have come up with. They're teaming up exclusively with Space City Weather to give away two complete, brand new air conditioning systems, with delivery and installation included, to our readers.
Yes, really. You can enter the contest here.
Reliant has sponsored this site for two full years now, and they really value what we're doing to keep the greater Houston area informed about weather in a reliable and sensible way. To show our readers how important they are to Reliant, the company will award two air conditioners worth an estimated $11,000 each.
There really are no catches to this. Reliant just wants readers to know they appreciate Space City Weather, too, and to let them know about their AC Heat & Repair business.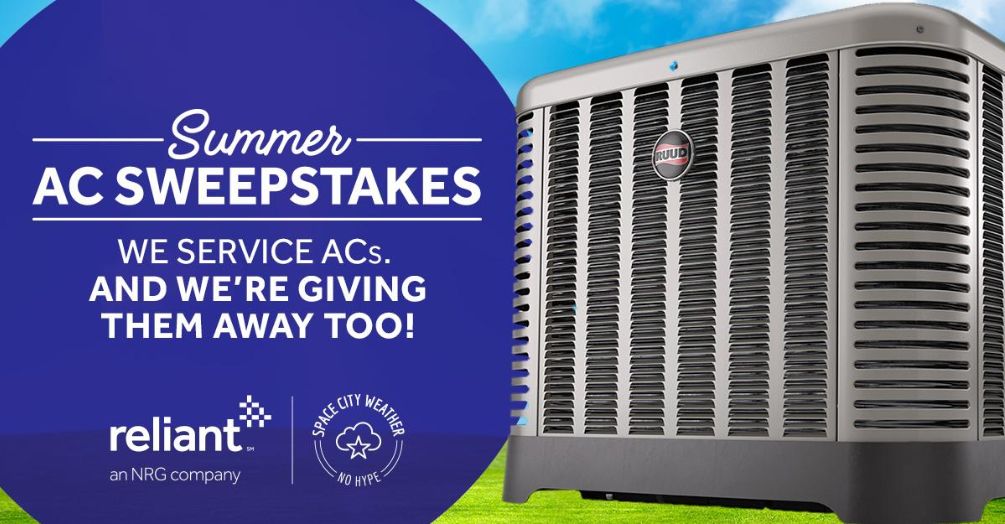 A quick summary of the rules appears below, but for full rules and details of the contest, click here.
One AC unit will be given away to entrants between June 10–July 10
One AC unit will be given away to entrants between July 11–Aug 13
One winner will be chosen, randomly, at the end of each phase
Winners must be 18, and own a home in the greater Houston metro area
Your AC system must be 8 years or older
If your air conditioning system is not more than eight years old, or more importantly, if you know someone who could really benefit from a free, new AC system heading into the hottest time of the year, please share the contest link with them.
Update
We have our first winner! The winner of round one of Reliant's AC giveaway—Farrah Gauge is thrilled. She told us: "What an incredible gift! Our current A/C is 18 years old and definitely on its way out so this could not have been better timing. You have gained a lifelong customer and advocate. Thank you Reliant!"