Good morning. Just jumping in here with a quick Sunday morning update. Yes, a line of fairly strong thunderstorms moved through the Houston area during the overnight hours. No, we did not anticipate them being quite so strong, or arriving quite so early. Sorry for the late-night wake-up call.
The good news is that the overnight storms sapped the atmosphere of much of its energy, and this should lessen thunderstorm activity today. I would expect mostly cloudy skies to prevail, with highs of about 90 degrees or just above, and moderate to high humidity. Your overall chances of seeing a shower or a thunderstorm this afternoon is probably about 30 percent. These rain chances will continue this evening, and during the overnight hours, but at this point I don't see much sign of a similar flare-up of storms late tonight like the region experienced on Saturday night.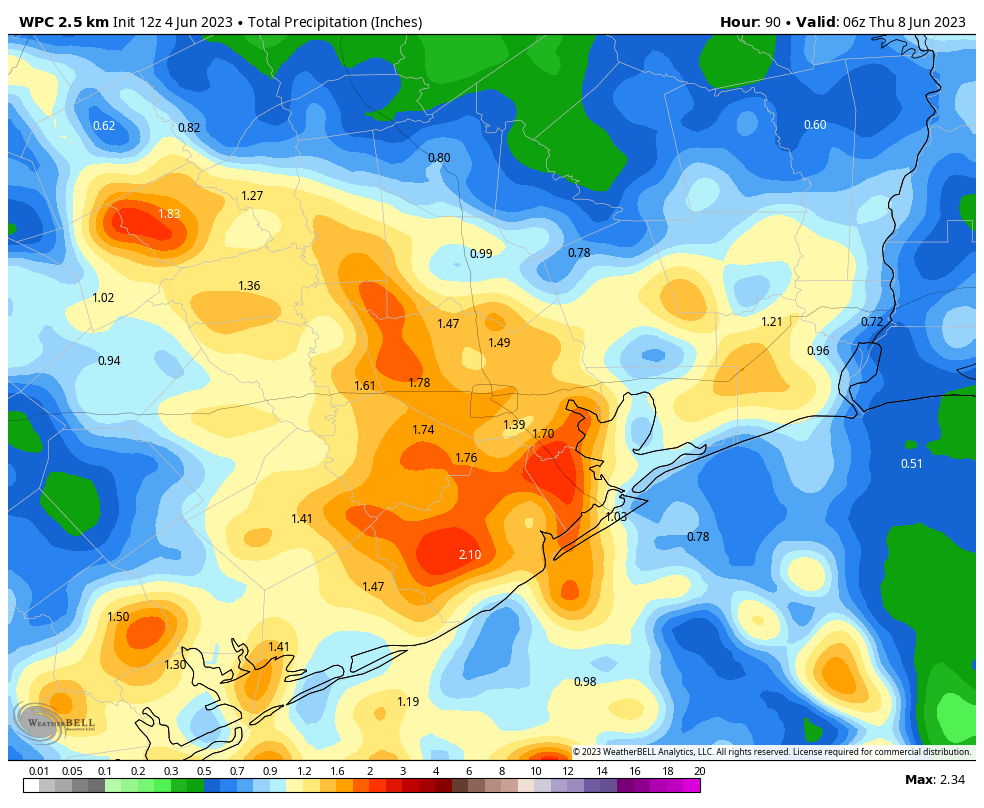 With that being said, the overall pattern this week favors additional showers and thunderstorms through about Wednesday, as disturbances move down from the north into our region. I don't have much confidence right now in whether these will occur during the daytime, along with atmospheric heating, or at nighttime. Rain chances will go down, and temperatures up, toward the end of the week.
More tomorrow.