Good morning. So far we have eased into summertime this year. For the entire month of May, temperatures ended up slightly below normal. And the first several days of June trended cooler as well. That party, I am sorry to say, should end this week.
By Thursday or Friday, as high pressure builds over the region with a warm southerly flow, I expect high temperatures to reach the mid-90s and stay there for awhile. This will be the beginning of what I like to call "Mid summer" in Houston, the second of our four phases of summer.
Monday
But we're not there yet. In the absence of high pressure, and with a moderately disturbed atmosphere, we'll see decent rain chances for the next few days. The potential for showers and thunderstorms will be highest today, with 60 to 70 percent coverage during the afternoon and early evening hours in Houston. Rainfall amounts will be highly variable, but on average most locations should pick up 0.25 to 1 inch of rain, with perhaps areas south of Interstate 10 seeing slightly higher accumulations. As these storms may be hitting about during rush hour, take a little extra care in getting home this evening. These showers, along with mostly cloudy skies, should limit highs to the upper 80s. Rain chances are lower overnight, with lows falling to around 70 degrees.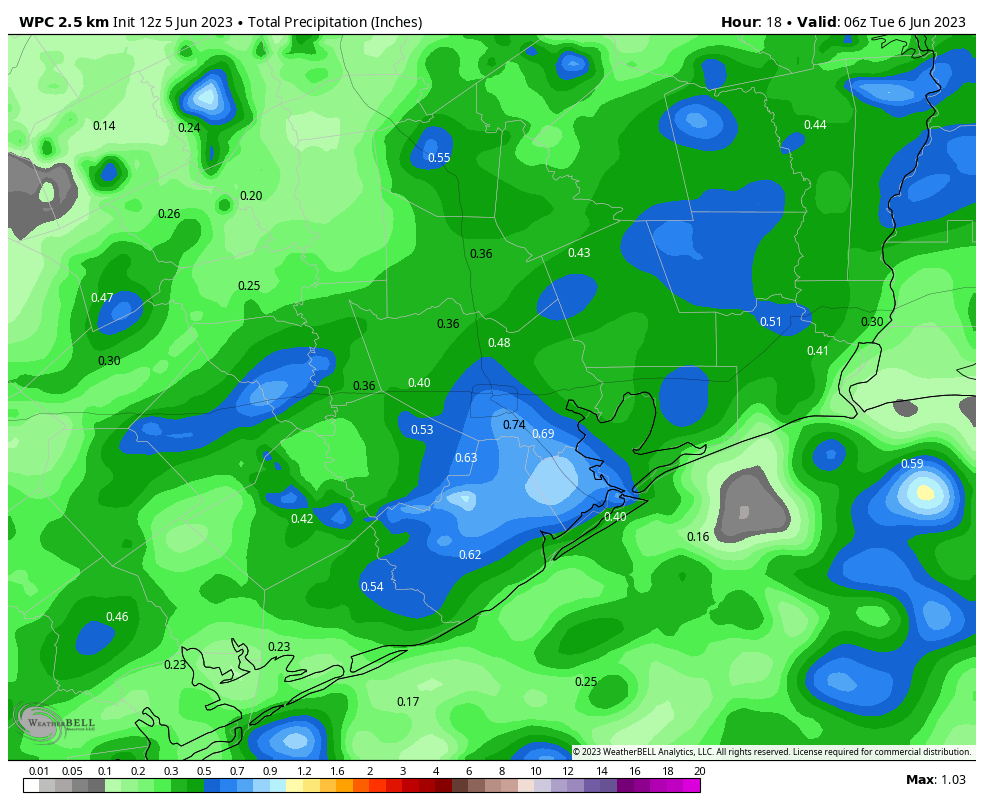 Tuesday
This day should be similar to Monday, in terms of showers popping up during the afternoon hours. However, I expect less coverage of storms. Skies will be also be partly sunny, so highs may nudge up to 90 degrees in some locations.
Wednesday
This is a bit of a transition day. We'll still see some showers, but as we're moving to a hotter and less rainy pattern, look for partly to mostly sunny skies and highs in the low 90s.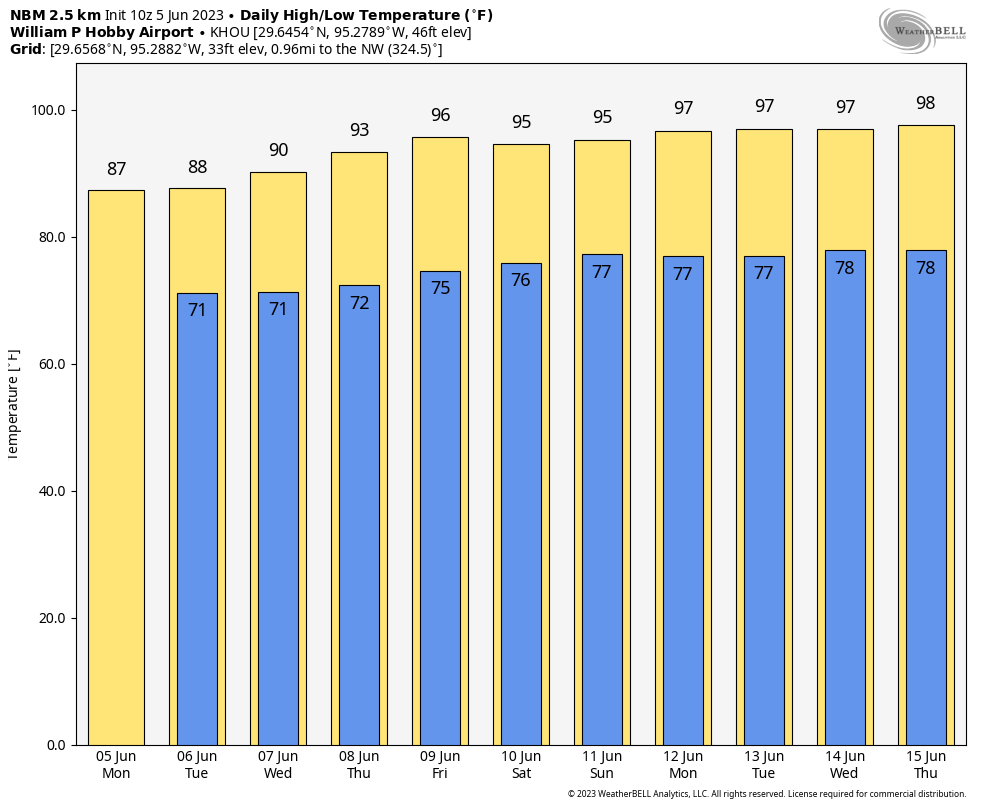 Thursday and Friday
Rain chances will fall back to about 20 percent each day, with just a slight chance of a sea breeze shower in the afternoon. Otherwise expect mostly sunny skies and highs in the low to mid-90s.
Saturday, Sunday, and beyond
The forecast period from this weekend into the middle of next week simply looks mostly sunny and hot, with high temperatures in the mid-90s. While we can't entirely rule out rain chances, the pattern does not look to produce much in the way of precipitation. As I said at the outset, summer proper is on the way.