Friday saw some very scattered rain across the area. Most inland areas got nothing, but a few spots picked up a half-inch to an inch or so. A few areas around Galveston Bay and along the coast saw a bit more. That refrain will be with us today, with inland areas mostly escaping storms, but coastal areas seeing the highest odds. This is thanks to Invest 98L, the tropical disturbance off the coast that will be tracking toward the southern part of Texas, keeping most of the rain to our south.
Invest 98L
A look at satellite this morning shows that 98L is spinning away in the Gulf. It remains ill-defined, so any development is not going to happen quickly, and it will almost certainly run out of time to become anything of note before coming ashore.
A reconnaissance aircraft is on the schedule to investigate this system around midday today, if it is still deemed necessary. The three big points from our perspective are:
1.) Any tropical development is going to be low-end and short-lived.
2.) No direct impacts are expected in the Houston area or along the coast north of Freeport.
3.) The primary issue in South Texas (Rio Grande Valley, Brush Country, Corpus Christi) from 98L will be heavy rainfall, mostly beneficial but perhaps enough to produce some flash flooding.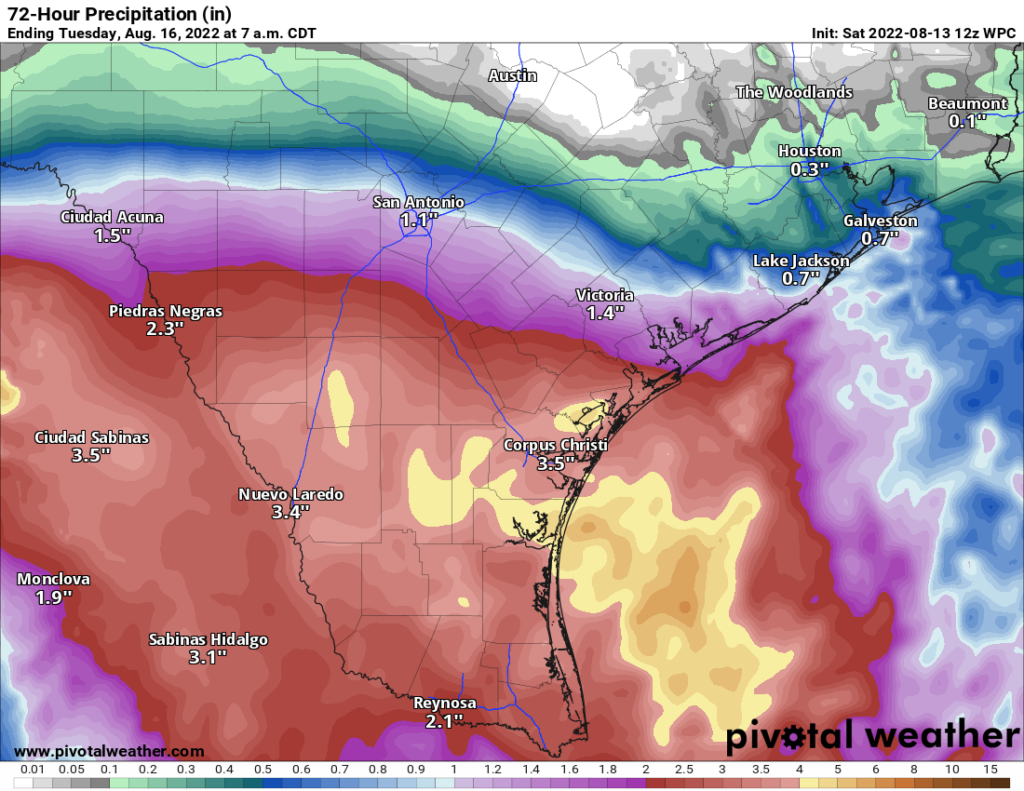 Minor coastal impacts, like some erosion or wave runup are possible from Matagorda Bay south. For Galveston down through Surfside Beach, the water may runup the beach a good bit at high tide but flooding is not expected.
Houston area
With 98L not a direct concern for us, we will be on shower watch today. From downtown Houston to the north and west, minimal shower activity is expected today, with just a handful of downpours possible, much like yesterday. South and east of downtown, the odds of showers are notably higher, but even there it will be mostly just scattered in nature, meaning some folks won't see rain. Wherever showers do fall, a quick half-inch to inch will be possible. Highs will range from the 80s on the coast to upper-90s inland.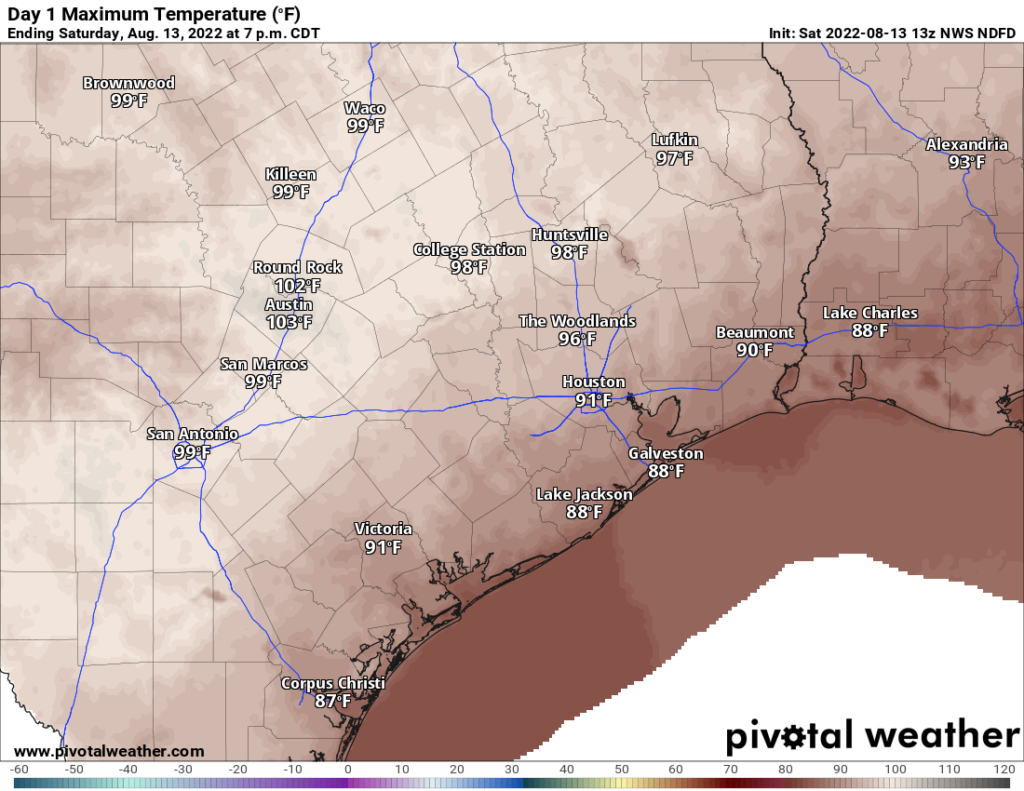 For Sunday, expect much more of the same. Some of Sunday will depend on how organized 98L gets before coming ashore. If it can consolidate most storminess, it may keep most areas, even near the coast dry. If it remains broadly disorganized, scattered showers will be more likely, mainly south and east of downtown Houston. We'll update you on this tomorrow!
We apologize if you did not receive an email yesterday. We had some technical issues to sort out, and hopefully those are fixed before I press send today!