Good Saturday morning to you. We're giving you a bonus weekend post to just give you a head's up about today's storms possibly packing a little more punch than expected.
Houston set another record high yesterday at 82° at both IAH and Hobby (tied). The atmosphere over Southeast Texas has atmospheric moisture available that is more typical for August or September than December, particularly south of I-10. When you combine that with wintertime meteorological dynamics and a cold front, you can produce some heavy rain and strong storms.
As a result, the Storm Prediction Center has nudged up our storm risk today to "slight," which is level 2 of 5 on their scale.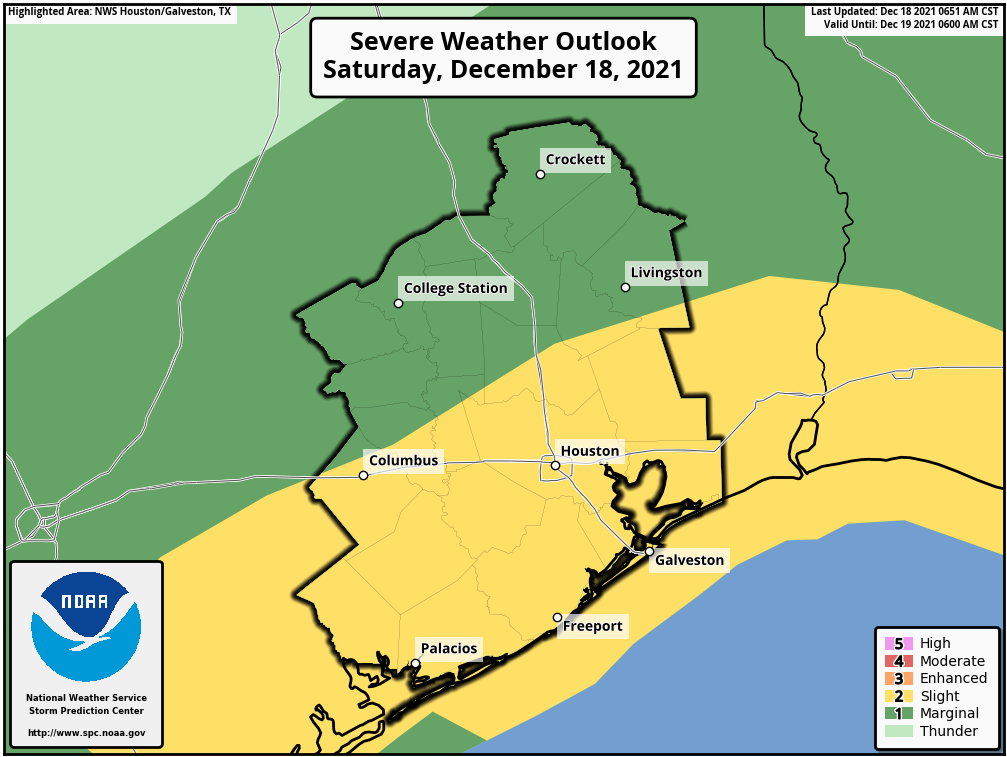 As of 8 AM, the main line of storms associated with the cold front is just approaching the Bryan-College Station area. However, there are showers "front running" the main line. Some of those could strengthen as we warm up a couple degrees this morning.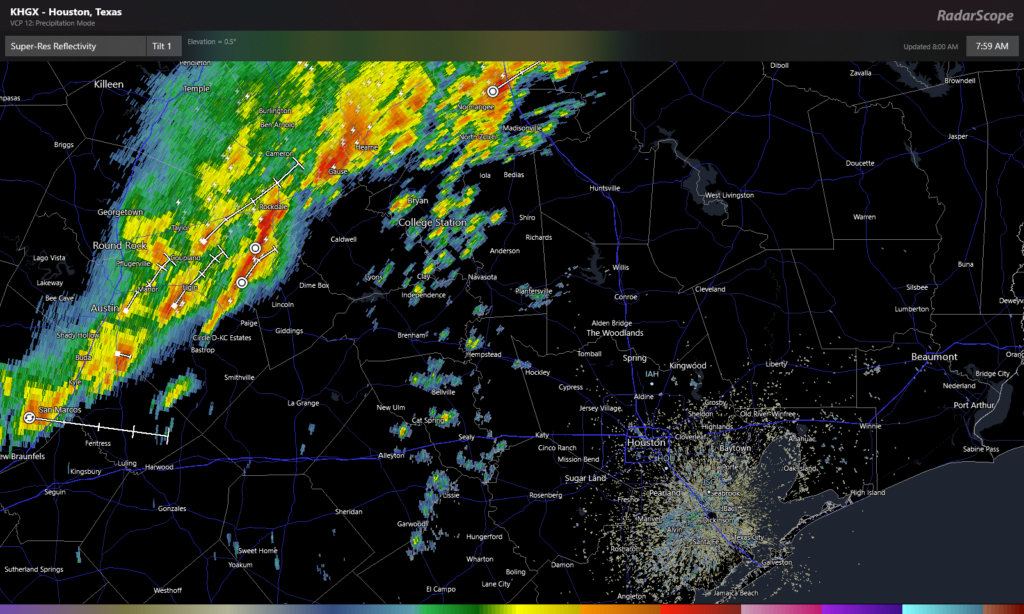 So, for today expect scattered showers and storms to develop in the Greater Houston area between now and 11 AM. Any storms that develop do have the ability to become strong to severe. The main threat from storms today will be strong, gusty winds. Hail is possible south of Houston as well, closer to Matagorda Bay. The tornado threat today appears fairly low, but you can never entirely rule one out in these scenarios. Expect the main rain event to move in around midday, pushing south and east through the afternoon. Conditions should improve after 1 to 3 PM as most of this pushes offshore or into Louisiana.
In addition to the chance of some severe weather, these storms will be capable of producing very heavy rain for a short time. We should see 1 to 2 inches on average, though that may vary a good bit from place to place, with some seeing a bit under an inch perhaps. Regardless, some localized street flooding and areas of ponding are likely today.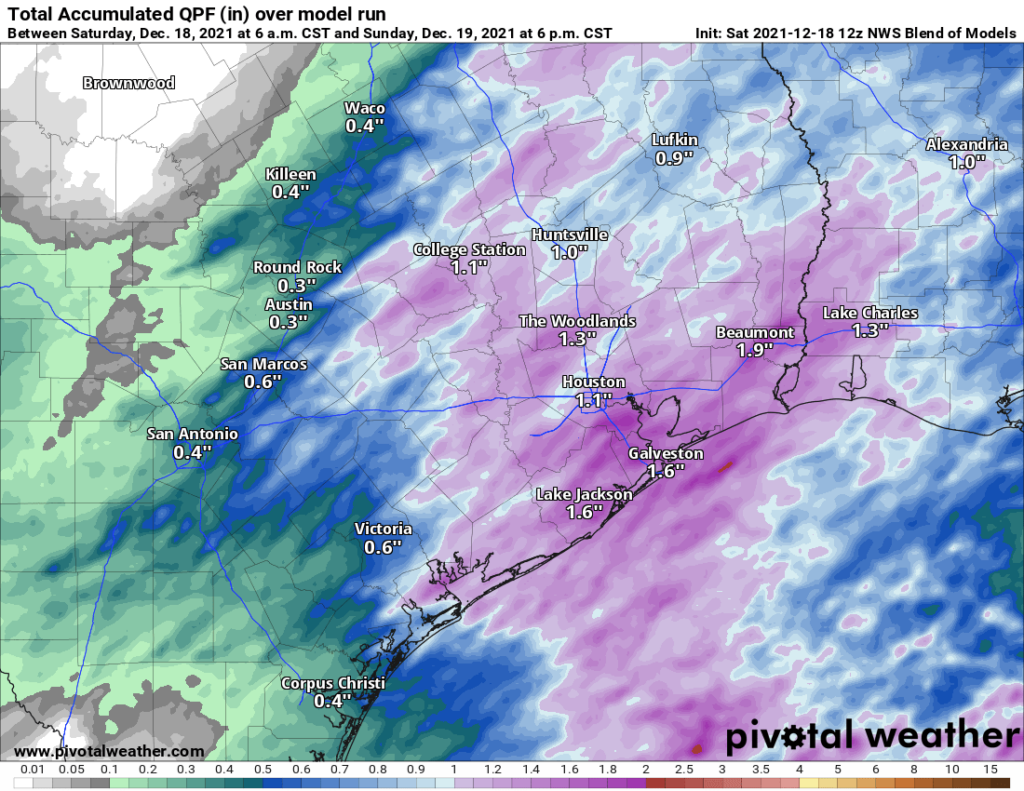 Bottom line: Have a way to receive weather warnings today, just to be safe. Storms could be strong to severe, particularly from 10 AM to 2 PM. Heavy rain is likely in spots, and some localized street flooding can't be ruled out.
The rest of the forecast from Friday is mostly unchanged. We just wanted to re-emphasize the storm risk today. Stay safe, and try to enjoy the day.