Houston will see fairly typical August weather for the next week, which is not entirely bad news. This is the time of year when temperatures can soar into the triple digits—but the absence of a strong high pressure system will keep our highs a little bit more moderate. We also, at least at this time, see no evidence of really heavy, organized rainfall. In short, we'll take it.
Wednesday
Of the remaining days in this work week, Wednesday may be the most active due to the passing of a disturbance in the upper atmosphere. Skies should be mostly sunny today, with highs rising into the upper 90s and calm winds. But by this afternoon daytime heating will combine with the disturbance to at least produce some scattered showers and thunderstorms. Most of the modeling shows this development to the east of Interstate 45, and some have the activity closer to Beaumont than Houston. Regardless, know it's possible for thunderstorms to spin up this afternoon and evening before dying down with the loss of daytime heating.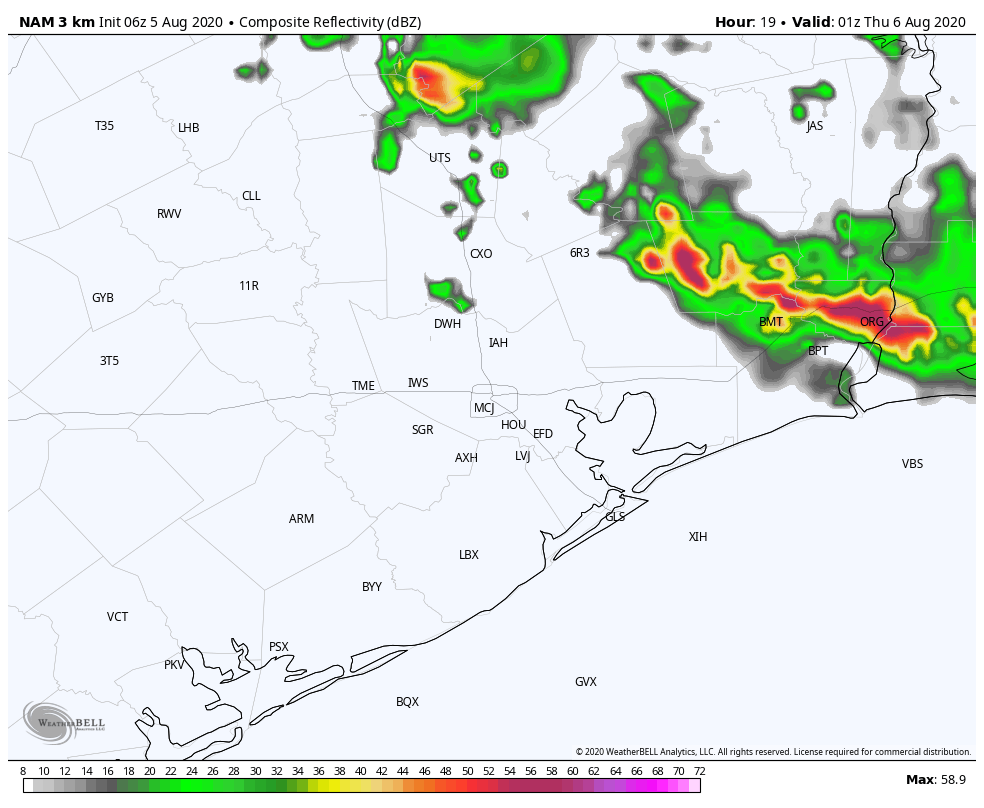 Thursday and Friday
As high pressure builds over Houston we can probably expect a pair of mostly sunny days, with highs in the mid-90s. Rain chances should be quite low, probably 10 percent or less.
Saturday and Sunday
The high's influence should diminish over the weekend, returning Houston to a pattern of partly to mostly sunny days, with highs in the low- to mid-90s. We'll again see the possibility of afternoon showers and thunderstorms, but most likely they'll be scattered.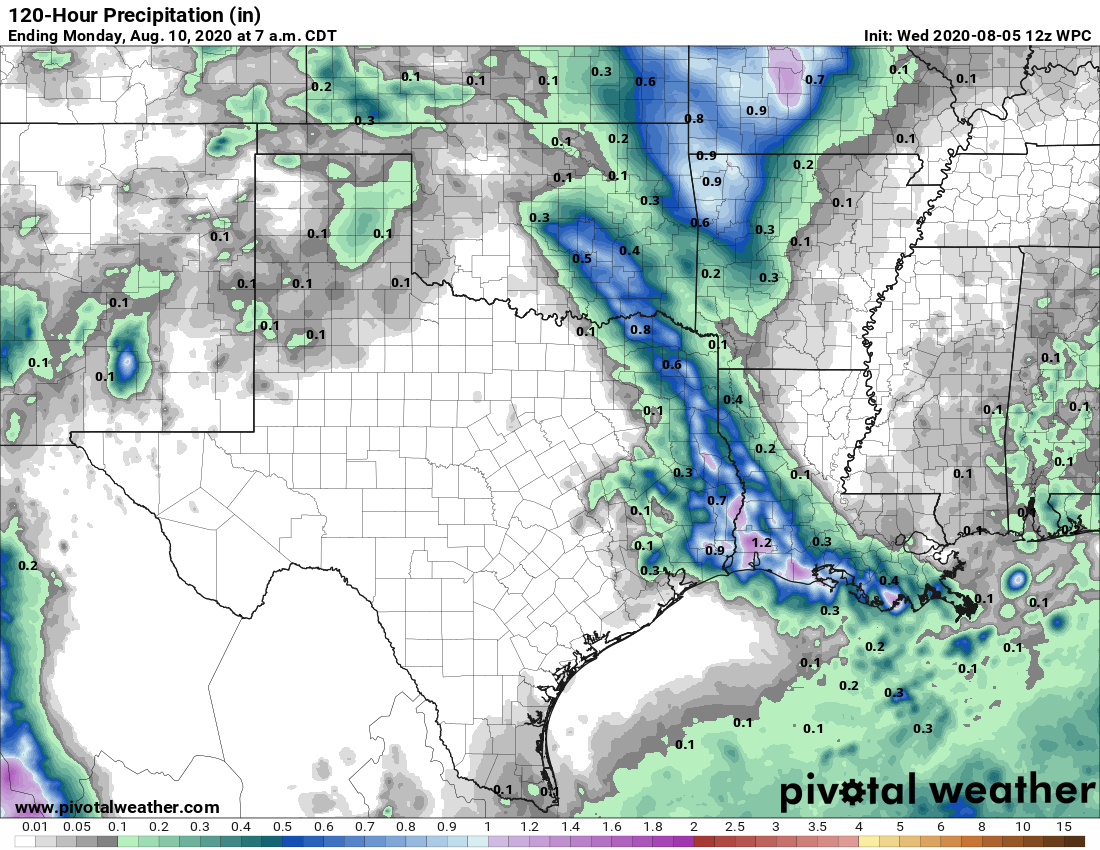 Next week
Honestly, there's not much to say about the extended pattern. We expect similar conditions to more or less prevail for awhile—not too hot, not too wet. As we've said, this is probably about as good as we can expect for August.