The updated drought monitor report was released yesterday, covering us through this past Tuesday, and it had good news for our area as drought conditions have been significantly ameliorated.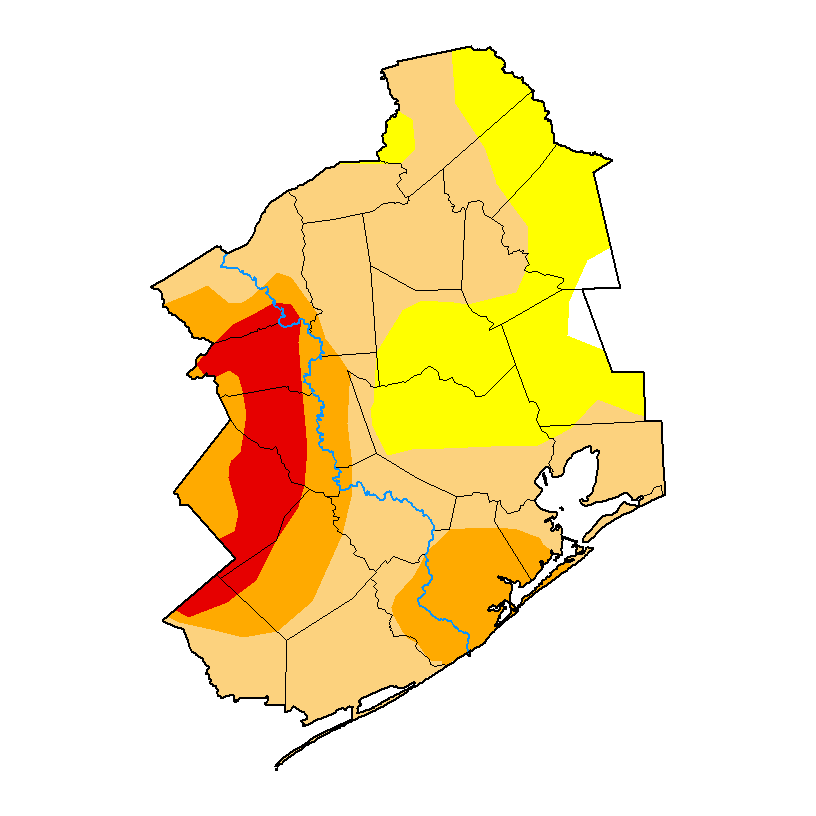 We have gone from 74 percent drought coverage a week ago to 35 percent this week. Most of the area is now drought-free. Of course, it's not completely gone, and with primarily dry weather expected for another week or more, it stands to reason that we could slip back into a worsening drought situation again this autumn. But for now, we're doing much, much better. The same is true for much of Texas.
Friday & weekend
The next three days are all going to be variations on the same thing: It will be mainly sunny. You probably will not get rain, but there is at least a slight chance each day that someone will. It will be hot but not extremely so. I do think the next few mornings and evening will be moderately pleasant, much like we've seen at times over the last week or so, but the middle of each day should be plenty hot, with highs generally 90 or better away from the coast and mid-90s well inland.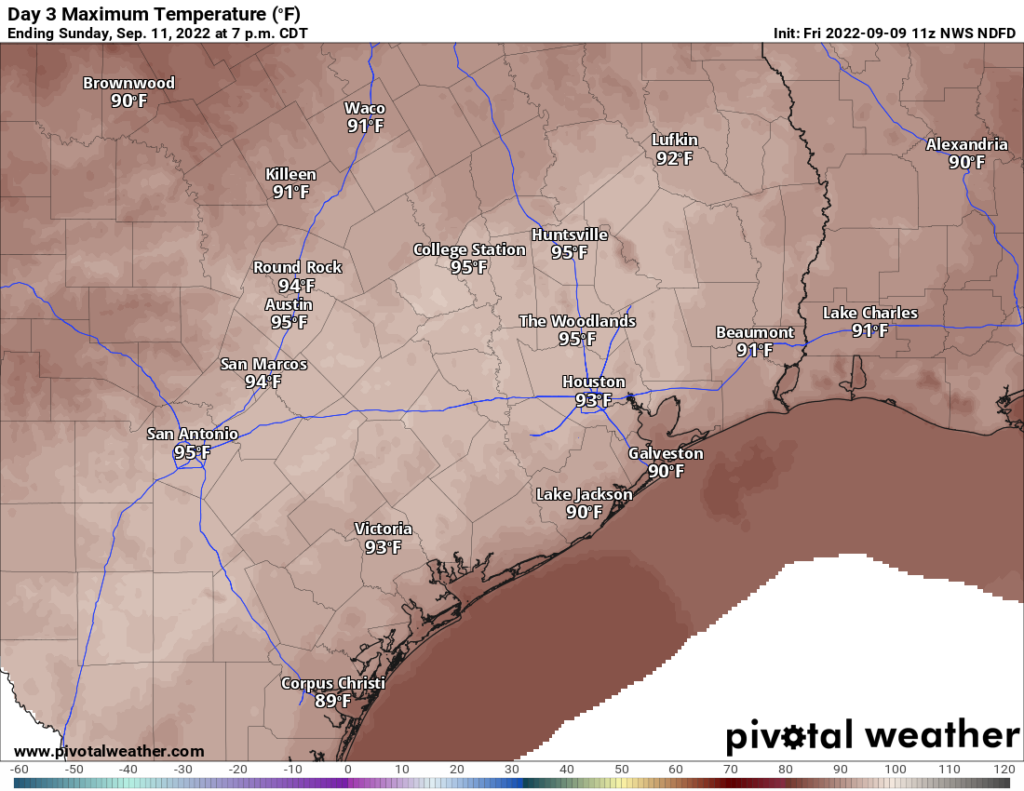 All in all, if you have plans this weekend, you should be in pretty good shape.
Monday through Wednesday
Will it or won't it? That's the big question. We have been discussing the chances that a faux fall cold front could push through Sunday night or early next week and provide us with a taste of autumn and somewhat drier air. Models are still roughly 50/50 on whether or not it gets here. This won't have much moisture or much impact beyond primarily determining whether we see nighttime lows in the 60s over much of the area or continued 70s.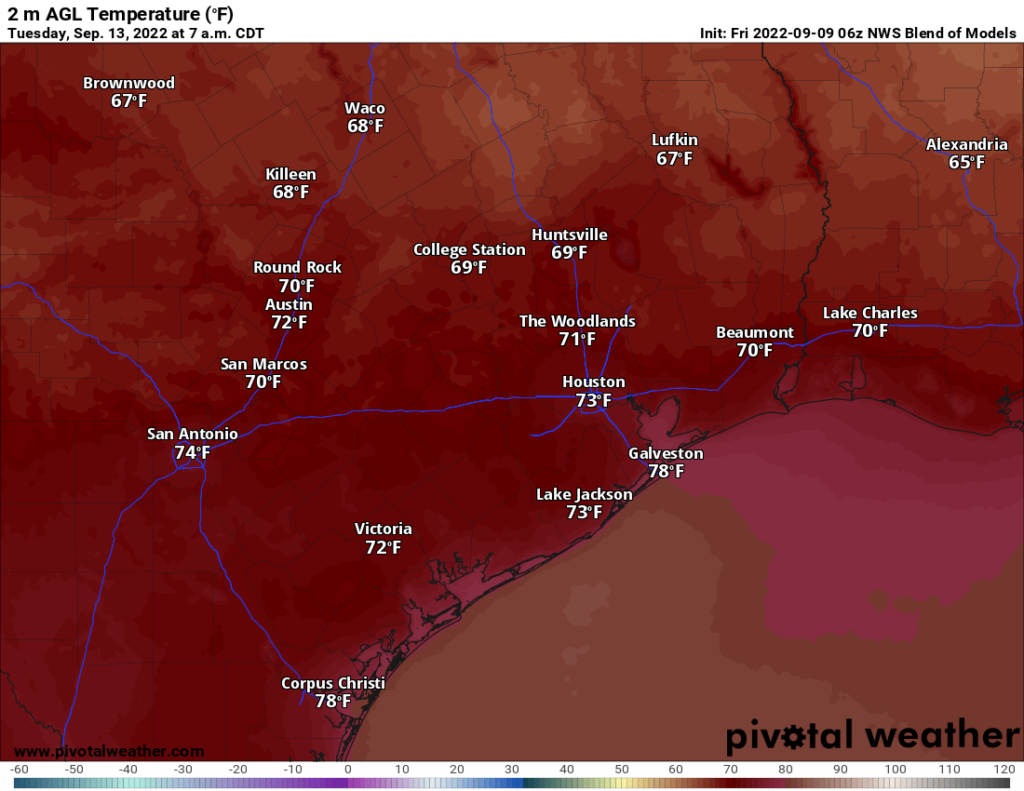 So for now, look for mainly sunshine Monday through Wednesday with a slight chance of a shower or storm. Daytime highs should be in the 90s and nighttime lows generally still in the 70s, but risk for a morning of 60s in there, mainly north of I-10. We will see where we stand on Monday.
Mid to late next week
Whether or not an actual front gets here is somewhat inconsequential to the rest of the forecast next week. Look for sun, clouds, building warm to hot temps again, and more late summer humidity. Rain chances remain on the low-end of the scale for most of the rest of next week.
Tropics
The good news is that the Gulf continues to be free and clear of any tropical activity over the next week or so. Everything is in the Atlantic.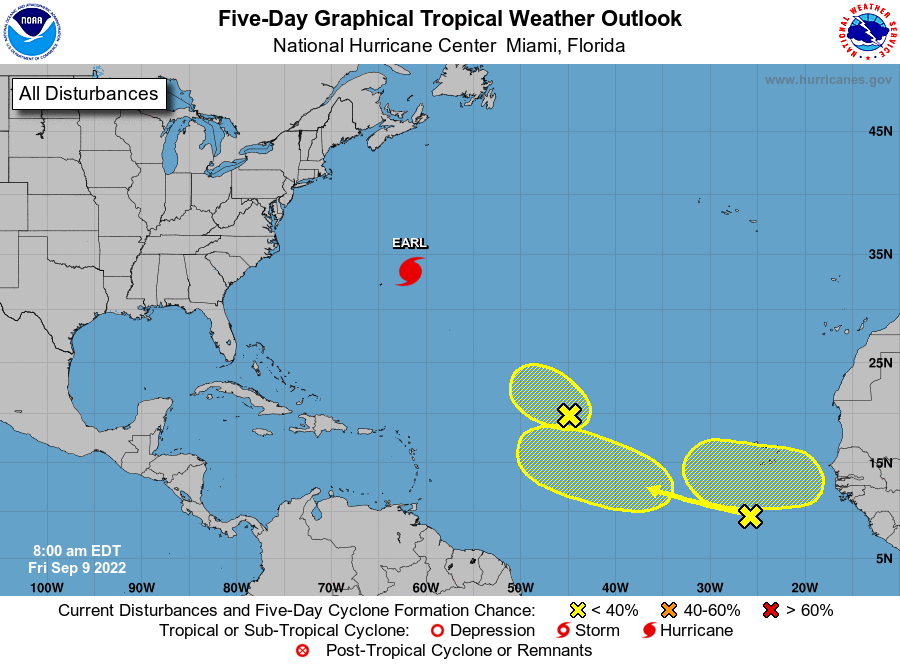 All the systems worth watching in the Atlantic seem likely to stay there for their life cycles, which is surely good news for us. We're not to the finish line yet, so I'm not quite ready to exhale, but we're getting closer. For those that follow me on social media, the H-E-B cocoa granola supply remains full. Fingers crossed it stays that way.