Good morning. A much discussed, but rather weak front has pushed through Houston overnight. This will bring a few cooler and drier nights to the region, especially for areas north of Interstate 10, further away from the influence of the Gulf of Mexico. Some decent rain chances return by Thursday or Friday for coastal areas, but for now we expect these to take the form of mostly scattered showers rather than anything organized.
Monday
High temperatures today will reach the lower 90s for most of the metro area, with sunny skies. Winds will be light, generally out of the north, at about 5 mph. Conditions this evening will be pleasant, relative to typical summertime conditions, as dewpoints drop into the mid-60s for most of the region away from the coast. This is not dry air by any means, but it is drier than we've been experiencing. Lows Monday night should drop below 70 degrees for inland areas, with low 70s closer to the coast.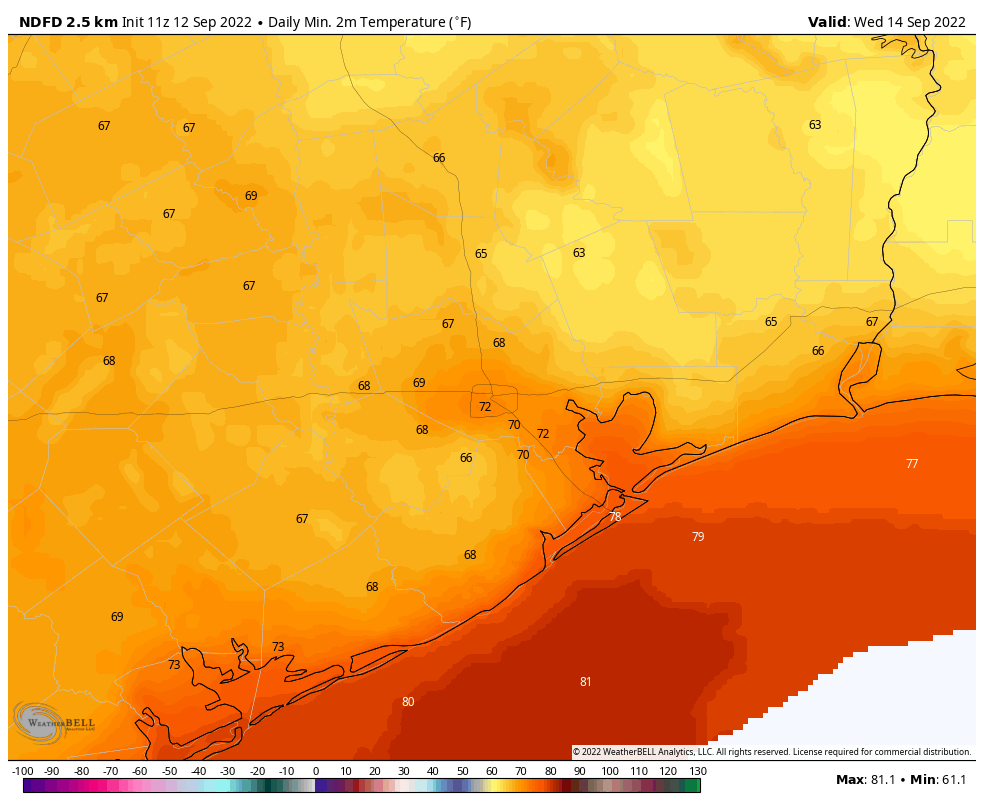 Tuesday
Highs will again be in the low 90s on Tuesday, with sunny skies. If anything, the air should be a smidge drier during the daytime and Tuesday night, so expect another pleasant evening across the area, heading into Wednesday morning.
Wednesday
The dry air lingers into Wednesday, and this morning has the potential for the lowest temperatures of the week, with lows possibly in the mid-60s for areas well inland. Expect another day with sunny skies, and highs in the low 90s.
Thursday and Friday
By later on Wednesday, some time, the onshore flow should reestablish itself, leading to more humid conditions. For coastal areas, this moisture, in concert with the sea breeze, could start to generate some afternoon showers and thunderstorms. Rain chances will be significantly less for areas inland of Interstate 10, however. Highs should be in the low 90s for much of the region, with mostly sunny skies.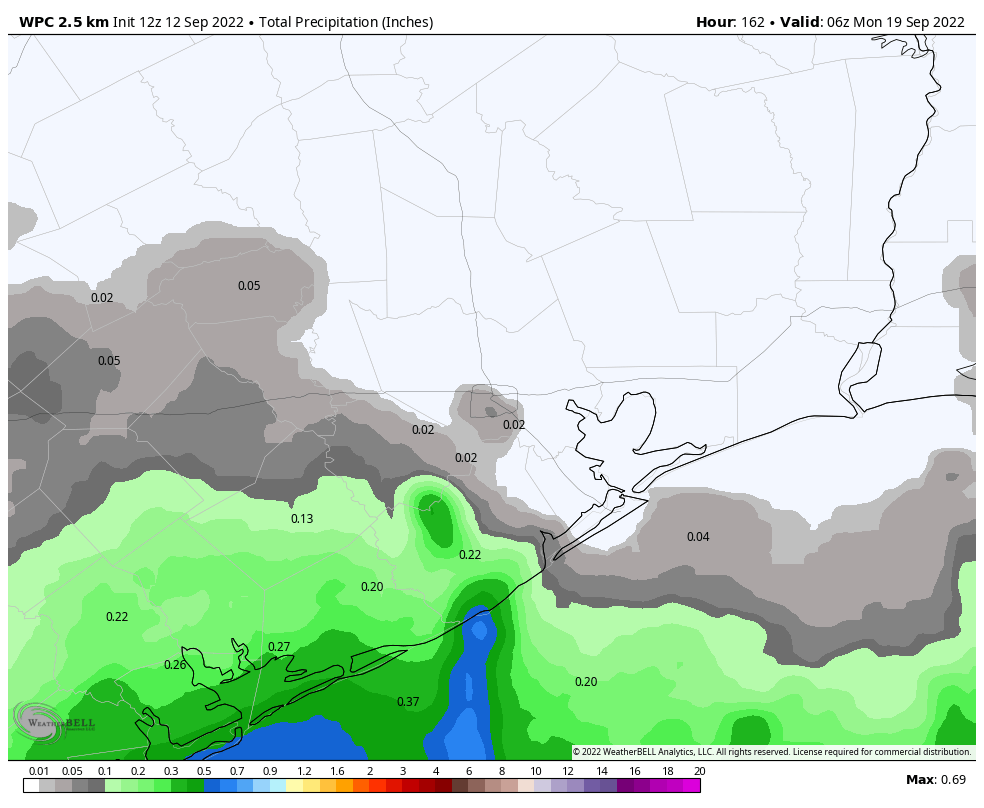 Saturday and Sunday
This pattern will probably persist into the weekend, providing us with mostly sunny skies and highs in the low 90s. Rain chances, overall, look to be fairly low this weekend so plan outdoor activities with confidence—and plenty of bug spray.
Tropics
I'll have a full roundup of tropical activity in a post later this morning, looking ahead at what to expect for the next week or 10 days as we start to approach the likely end of hurricane season for Texas.